Christmas Traditions I Grew Up With and Can't Live Without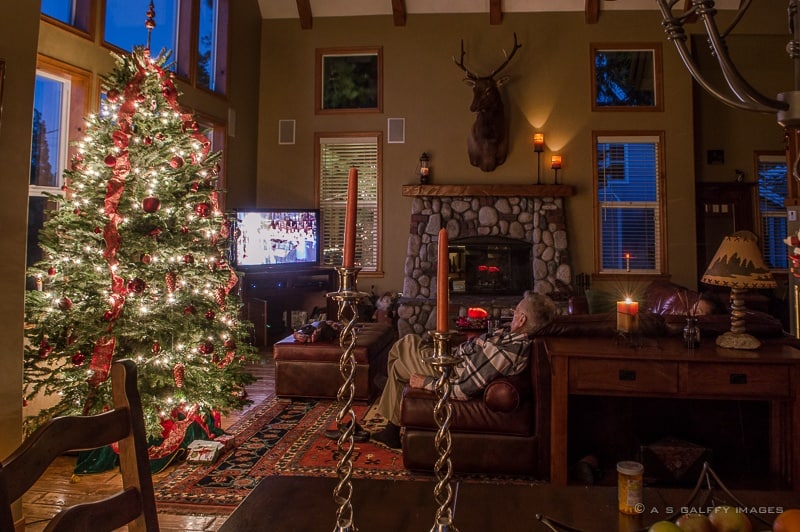 The Christmas season is my favorite time of year. I love everything about it: the lights, the decorations, the parties, the music in the stores. From mid November until after New Year's Day it is one big shuffle. And no matter how hectic, I'm still looking forward to fall under the Christmas spell each year and enjoy the old traditions I grew up with and love so much.
Christmas is filled with traditions like no other holiday. Each and every family has its own specific Christmas customs that have been passed down from generation to generation. In our family, no matter how tired or busy we are, we always try keep up these traditions:
Decorating the Christmas Tree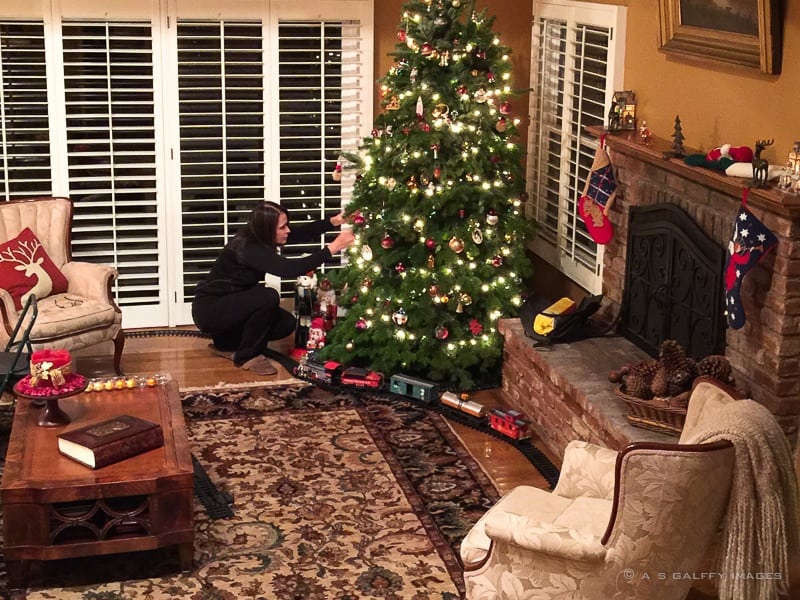 For us, decorating the Christmas tree is not just an unordinary job that needs to be done. It's an entire ritual meant to bring us together. All family members participate in picking up the tree and decorating it.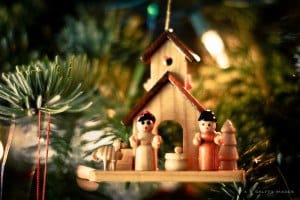 Ornaments have their own stories that are being remembered as they get hanged on the tree. Some have been purchased in far away places and bring back good old memories. Others have been hand-made by the kids when they were small. Those are the most precious ones.
Listening to Christmas Carols
Growing up in Romania we had an old tradition of caroling. As a child, I remember friends and family gathering around the tree on Christmas Eve and singing carols. We all loved it and the tradition persisted for many, many years.
Since we moved here, we replaced that with another beloved tradition: the Messiah Sing-Along that takes place every year at the Walt Disney Concert Hall in Los Angeles. With an orchestra and soloists on stage, the Music Director Grant Gershon conducts an audience of 2200 people in this joyful sing-along. You just bring your own score or buy one in the lobby and join the chorus. I think everyone should experience Messiah Sing-Along at least once in their lifetime. Hearing the Hallelujah Chorus sung by over 2000 people (who sound like professionals) is quite an uplifting experience.
Picking Mistletoe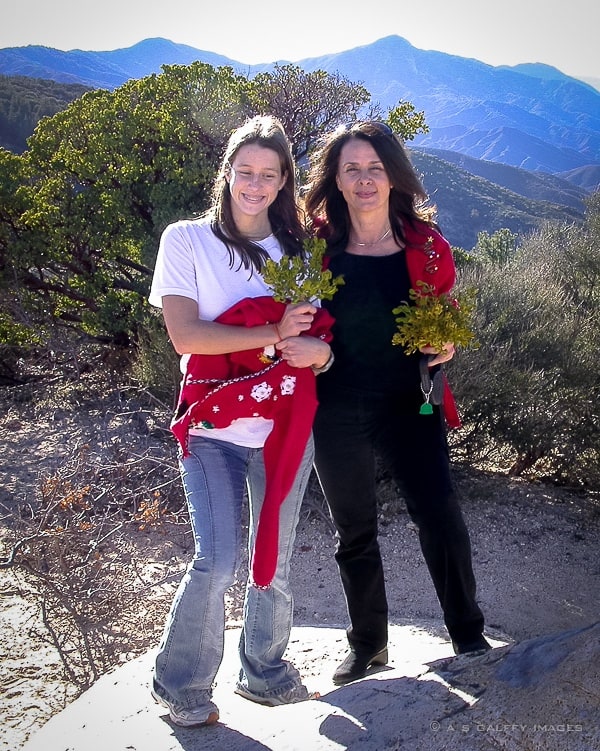 Kissing under sprigs of mistletoe is a well-known holiday tradition, dating back hundreds of years. The custom originated in England and it's practiced by a number of countries all over the world.
Picking up mistletoe makes a great outing for the family. We usually choose a sunny, warm day (not hard to find in California!) and head for the San Gabriel Mountains, right in our own backyard.
Hanging the Christmas Lights
Decorating the house for Christmas is always a big deal in our family that takes a lot of preparation. We start by pulling the lights out of storage and checking them. Then the job gets divided: I take care of the lower parts of the house, while my husbands climbs up on the roof (a dangerous enterprise that he won't be able to do much longer).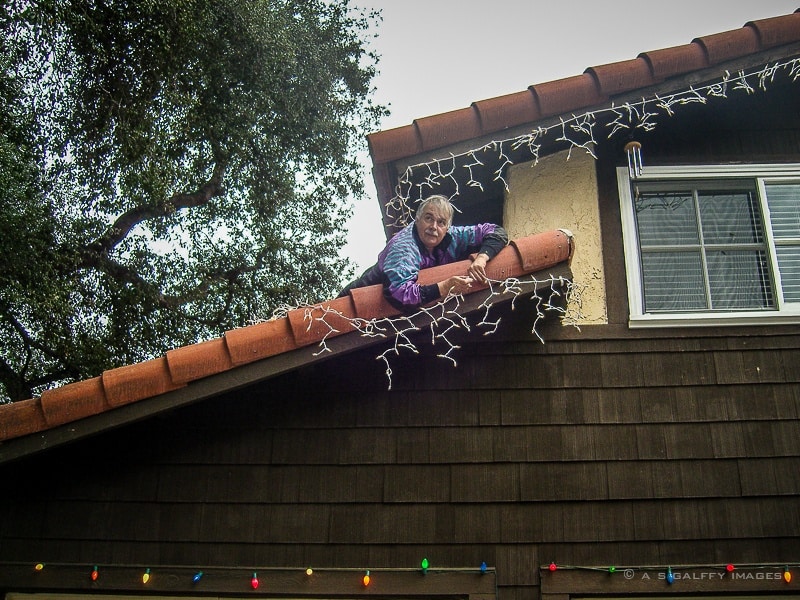 It's a lot of work, but the result is awesome.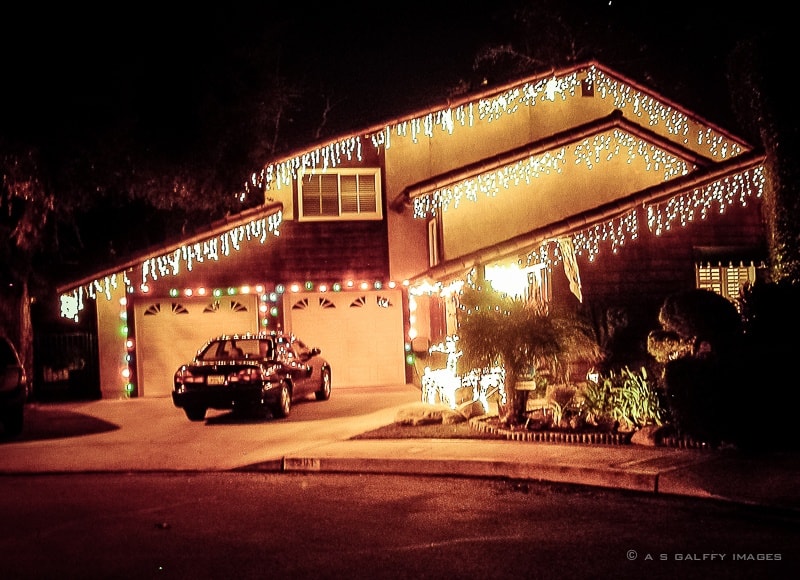 Watching the Christmas Parade
The annual Christmas parade in Montrose, California –our neighborhood– is a big event in this small town tucked away in the foothills of the San Gabriel Mountains. Every year at the beginning of December Santa Claus parades down Honolulu Avenue on a brightly lit tractor, followed by the local high school marching band. We love joining the crowd for this fun event, while sipping some hot cider.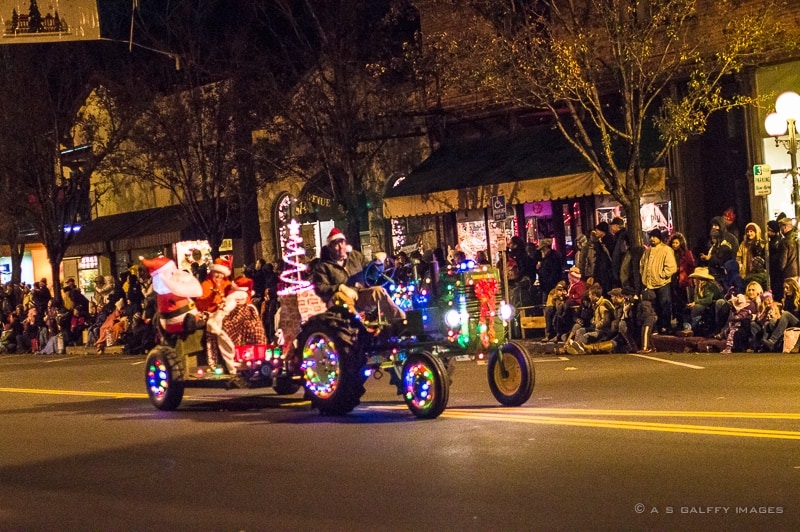 People in the neighborhood line up the street, snuggling to warm each other up. Some bring chairs and blankets, others just stroll up and down the street enjoying some window shopping.
Christmas Eve Dining
Every family celebrates Christmas differently. Some have a big Christmas Eve dinner, others do a brunch with family on Christmas Day, and some just order food from a nearby restaurant. My food-obsessed family falls into the first category, celebrating Christmas with a rich, decadent dinner, filled with a four-five courses meal and deserts. After that we hang around the tree and open the presents.
On Christmas day, we stay in our PJs and enjoy Christmas music, the previous day's left-overs and some old-time favorite movies.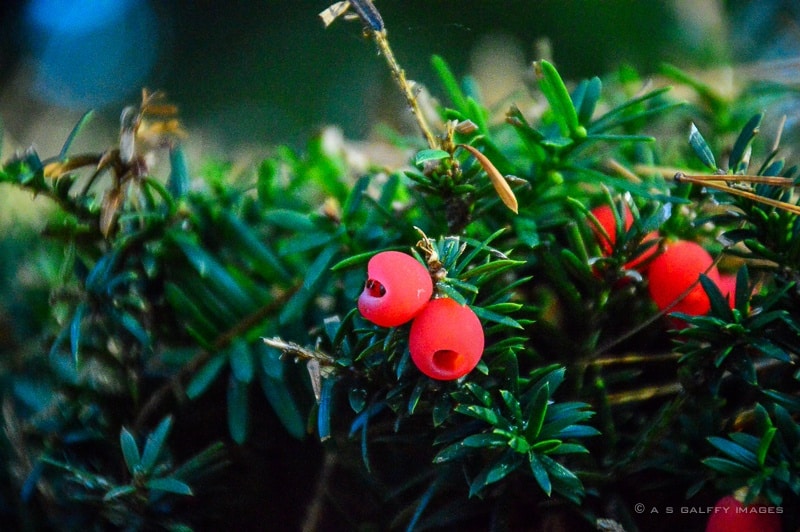 All these traditions are the reason why we don't like to travel anywhere for Christmas. No matter how beautiful this season may be in other parts of the world, there's no Christmas like a home Christmas.
What are the Christmas customs and traditions in your family?