Meet the latest traveler in my series –Travel Blogger Interviews. This month I had the pleasure of interviewing Sofie Couwenbergh, the creator, writer and photographer of Wonderful Wanderings.
Tell us a little about yourself: Who are you? Where are you from?
Hi! I'm Sofie and I'm from Belgium, the country I'm still living in right now. But hold on! I'm not that boring:) I had a stable job as a marketer for a publishing house when I decided to quit and go freelance. I'd been running my travel blog Wonderful Wanderings for over two years by then and I'd reached the point where doing both – the classic job and the freelancing – just wasn't combinable anymore.
Right now I work from home and on the road with the blog being my main source of income, directly – from campaigns I do, from selling my Wonderful Walks – or indirectly – from freelance writing and other gigs it brings me. Oh, and one more thing about me: I can't say no to chocolate, don't function without a cup of tea in the morning and love to dance 🙂
2. What is your blog about and how did you start blogging?
Wonderful Wanderings focuses on cities and local culture, mostly within Europe but that geographical focus kind of grew organically. The rest of Europe is very easy to reach from Belgium, but that doesn't mean I'm not willing to look further! I started blogging when I still worked for the Belgian press agency Belga. I had to do a lot of writing there, but it was very objective, brief and journalistic writing. I felt like I needed a creative outlet of my own and as I loved travel, my parents suggested I'd look in that direction. After doing a bit of research on travel blogs, the decision was to launch my own was quickly made.
3. Do you feel that blogging takes time away from your social and/or family life?
Hell yes. Pardon my languages but heeeeeeell yes. I try to be a bit better at it, but I can easily work from 7 a.m. until 10 p.m. when I'm home. It seems that when it comes to blogging, I have this bottomless well of motivation inside of me. There's always so much more to do, test and try and I'm always eager to get to it. That doesn't mean I shouldn't take more breaks, though. I used to take five hours of dance classes a week, now I only take two. I used to go out quite a bit, but if I end up in bed well after midnight these days, it's probably because I wanted to finish a project or something in the backend of the site broke and I wanted to have it fixed now. I do miss those things, the dancing, the going out, the casually meeting with friends, but I truly believe that you can't have it all. Something's always got to give and what I'm trying to do now is build my own business that will hopefully provide for me for years to come. That aside, I do keep reminding myself that I need to live in the now as well, which is why I'll never fully stop dancing, having coffee with friends or spending quality time with my boyfriend.
4. What is your travel style? Luxury, backpacking, or maybe something in-between?
Definitely something in-between and just a tad more luxury than backpacking. It's a very broad question, of course, but for me it mostly comes down to accommodation, food and transportation. I'll go for the cheapest flights, but not if they mean endless layovers or flying a dodgy airline. I've stayed at hostels, but never in dorms and I do prefer a nice apartment or comfortable hotel room. And when it comes to food, man, I just love food. I definitely don't need a three-course meal every night. What I really like is trying out local foods, trying samples at the local market or grabbing some street food other than the kind you find everywhere.
5. What is the one thing that is too large or impractical to travel with that you wish you could take with you when you travel?
My office chair. I've struggled with back issues for a very long time and have a completely adjustable chair at home. It's bliss for working, but it obviously doesn't fit in my suitcase and it's sooooo heavy. Other than that, my pillow. It's an ergonomic one (again, the back issues) and I've yet to find a hotel pillow that's better.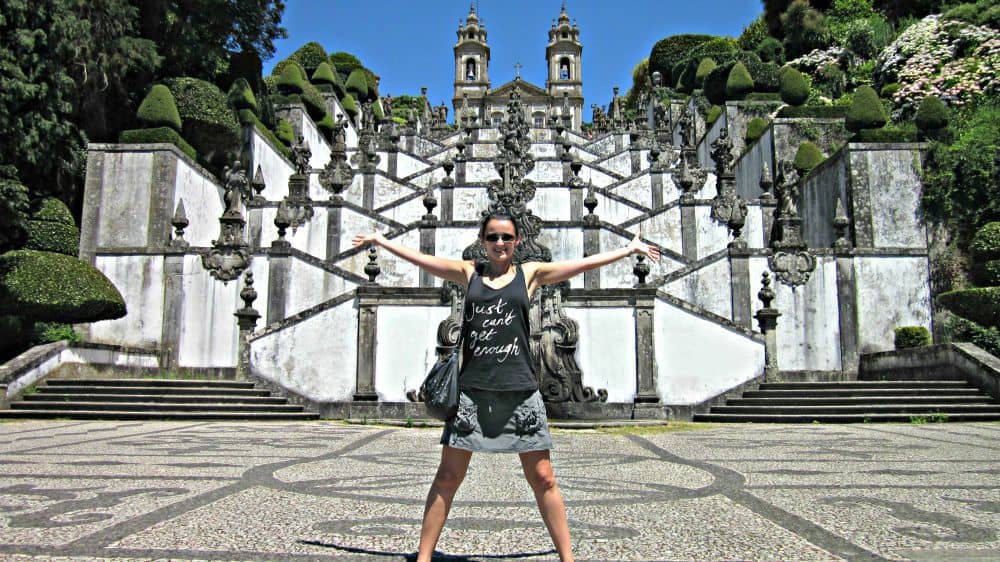 6. Do you have any funny travel story?
Oh dear, the pressure. I suddenly feel very dull. Okay, here it goes. A (girl) friend and I traveled to Granada, Spain together. We'd booked a private hostel room for the two of us. Little did we know that that room was the only private one in the hostel. But no biggie, right? So we checked in and received a key – one key – which had a heart on it. The guy at the reception looked at us a bit funny, or did we only imagine that. He took us to our room but left it to us to open the door and go in. When we did, we saw why he'd had a funny look… Our room was clearly the lovers room, completely with mirrors on the ceiling and a kama sutra drawing on the wall!
7. How important is comfort for you when you travel? If you had a limited budget for a trip, would you rather spend it to book a better hotel, or use it for shopping, restaurants, or activities?
I find basic comfort pretty important. By that I mean the things I mentioned before: flights, transportation, accommodation. I prefer staying in a proper hotel and eating street food all week than staying in a not so clean place in a dodgy neighborhood but do all kinds of expensive things during the day. I think that's also because even though I am outside all day when I'm traveling, I very much like to just wander around and soak up the ambiance of the place I'm visiting, rather than going shopping or visiting all kinds of attractions. Plus, it's always nice to come back to a cool place in the evening, be able to make a cup of tea and have a proper desk to work on for a bit.
8. Which country would you want to live in if you had to leave the country you are currently living in?
That's a hard one. I wouldn't as much choose a country as I would a city, I think. I'd love love love to live in London if it wasn't so bloody expensive… and rainy. For the weather, I'd go to California. I've been there three times so far and spent most of my time in LA to take dance classes, but I'd go back in a heartbeat. As a European, I do have to say it scares the beheebeejeebees out of me what's going on there now, with the presidential race and all, so I might wait until after the elections to decide if I'd really move there.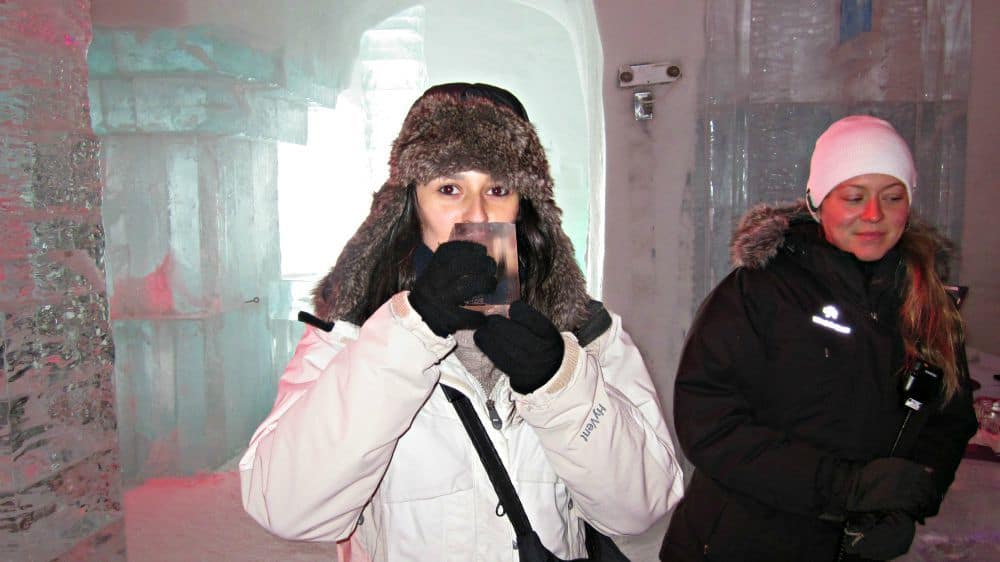 9. What is the most adventurous thing you have ever done?
This might sound silly, but skiing. I've always had a terrible fear of heights and until a couple of years ago, I'd never gone skiing. Not because I was so afraid of the skiing itself, but I was terrified of the ski lifts. That, and I really don't like the cold.
It so happens, though, that Boyfriend is a huge snowboard fan. he goes snowboarding four or five times a year and absolutely loves it. So when we got an invitation to check out two ski resorts in Canada in 2014, I knew I had to go. While Boyfriend was filming and testing the pro slopes, I took my first skiing lesson ever, took a ski lift up the mountain and managed to make my way down in one piece. I honestly think I've never been so proud of myself as I was in that moment.
10. What is your greatest passion?
I think it's dance. I know I should probably say travel or writing or something like that, but I've noticed that dance is the thing I always go back to. It's the one thing that can take my mind off of everything else, the one thing that can put a smile on my face for hours and fill me up with so much warmth and happiness… Not only when I'm doing it, but also simply by watching it. Yeah, I think it's dance. And chocolate 😉
YOU MAY ALSO LIKE: