The Weekly Postcard: Exploring the Misty Fjords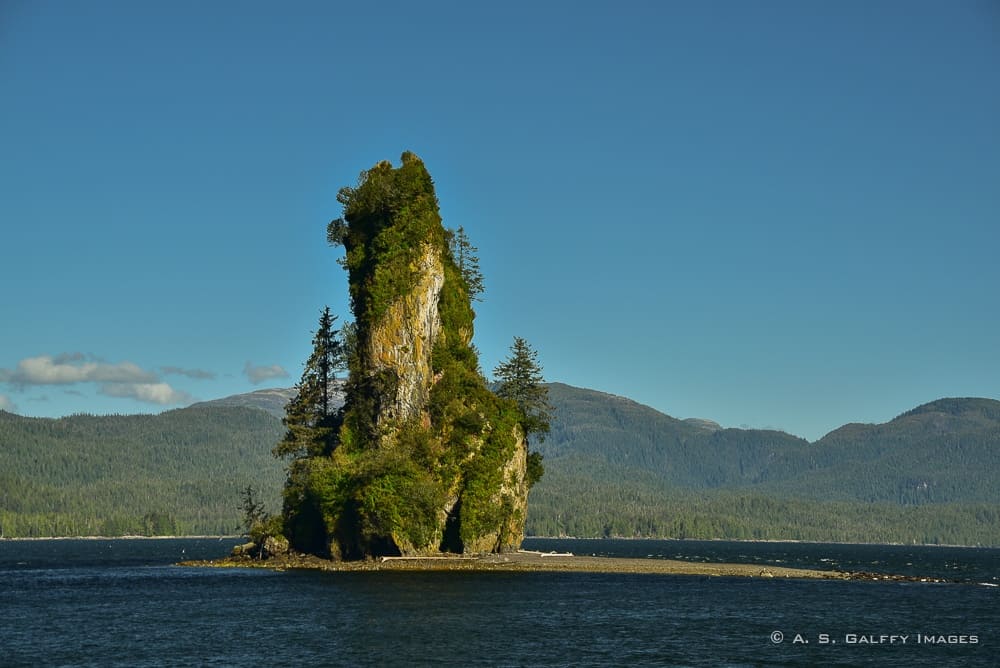 Last updated: December, 2018
The best way to explore Southeast Alaska in on the water, so during our visit to Ketchikan we booked a couple of cruise excursions. I went to see the Misty Fjords, while my husband went on a fishing trip.
The Misty Fjords National Monument lyes about 22 miles east of Ketchikan and covers over 2 million acres within the Tongass National Forest. The area is covered with thick rainforests that grow on nearly vertical slopes. There is so much vegetation everywhere you look! With the amount of rain that Ketchikan is getting every year, no wonder this area is such an incredibly lush landscape of water: saltwater passageways, freshwater streams and waterfalls.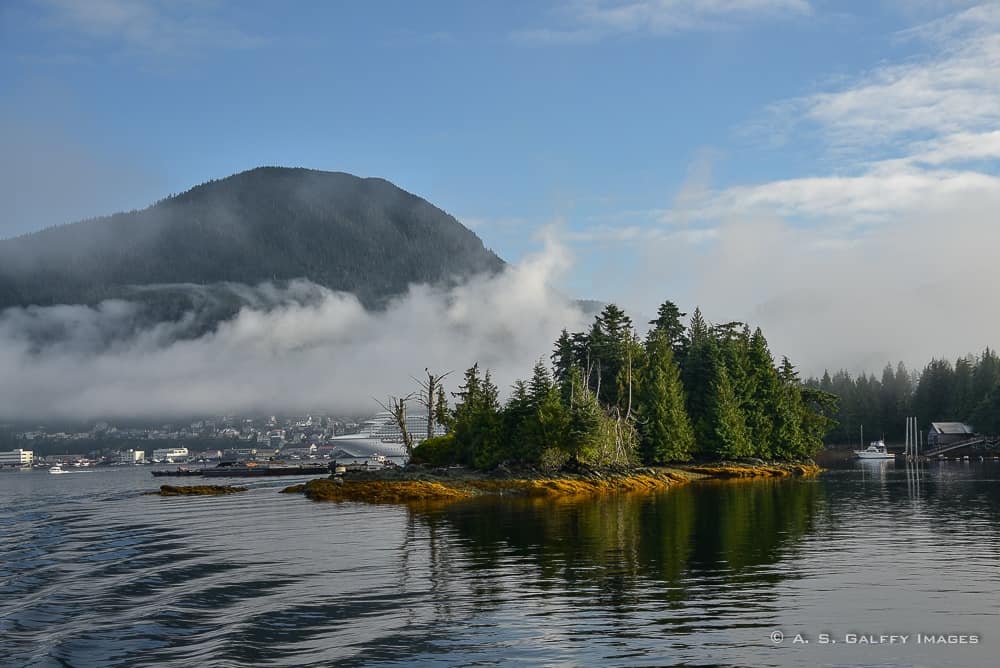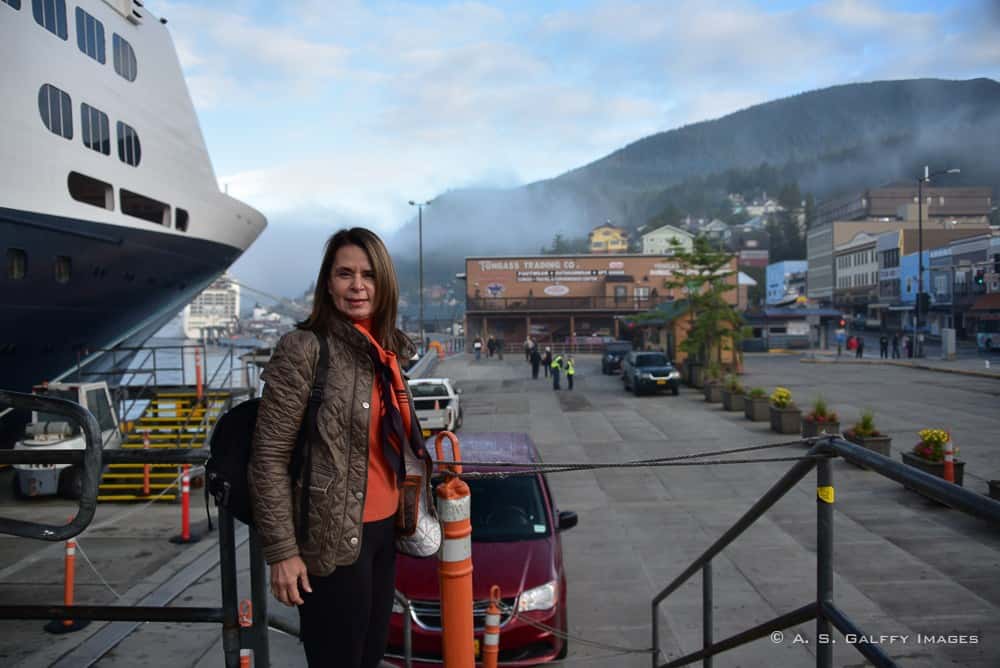 The water around the fjords is so still that it looks almost like glass. Wet and wild is what best describes this place. Alpine meadows, forests, rocky shores and salt marshes. The landscape of the Misty Fjords was shaped by its glaciers. The sheer granite cliffs are heavily marked by the grinding action of the glaciers that once flowed here.
Wildlife in the Fiords is very abundant. The area is populated with Bald Eagles, mountain goats, brown bears, wolfs, wolverines, river otters, sea lions, harbor seals, and killer whales. Unfortunately, it takes a bit of luck to be able to see them when passing through for such a short time. I've seen a couple of bears in the distance and some Bold Eagles, but I wasn't fast enough with the camera.
I was here on a rare perfectly clear and sunny day and it was fantastic. I'm sure the Misty Fjords look amazing even if the weather is not perfect, but having sunshine was a blessing!
Ah, the Misty Fjords! What an unspoiled place to visit by seaplane or by boat! This is a place not to be missed if you visit Alaska.
Later that evening we both returned to the ship with something to brag about: I took some great pictures on my tour and my husband caught three huge King salmons that were already on their way to be smoked and delivered to California. Who do you think did better?