What to do in Lake Como – Exploring the Playground of the Rich and Famous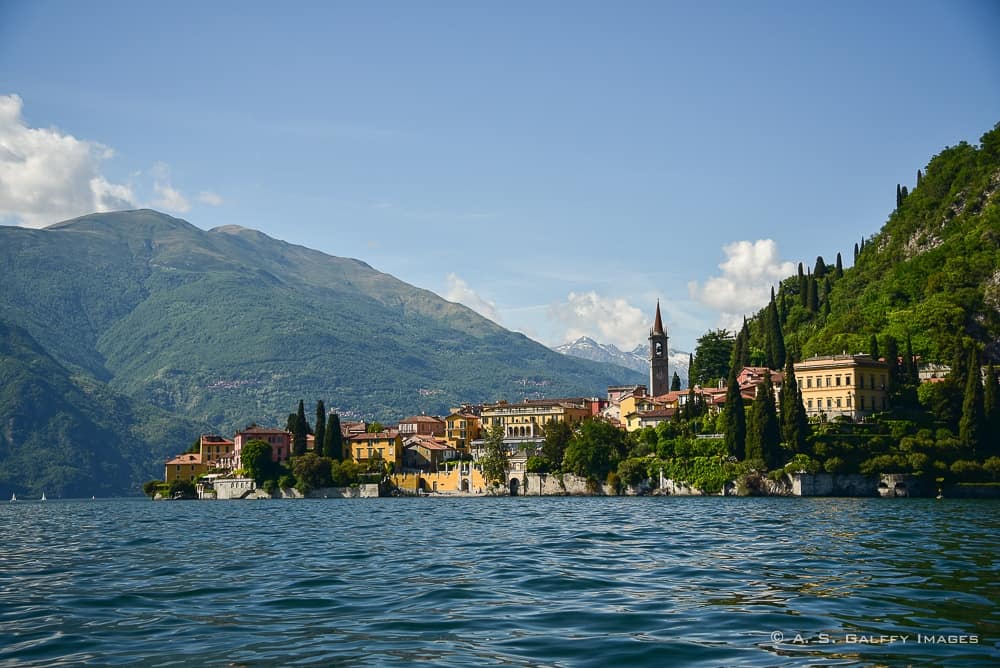 Last updated: April, 2019
I knew I was going to like Lake Como even before I got to see it. It is one of those places that is hard to believe it's quite real. A perfect mix of scenery, culture and seduction. Quaint villages, elegant villas and snow-capped mountains. It is hard not to fall in love with it.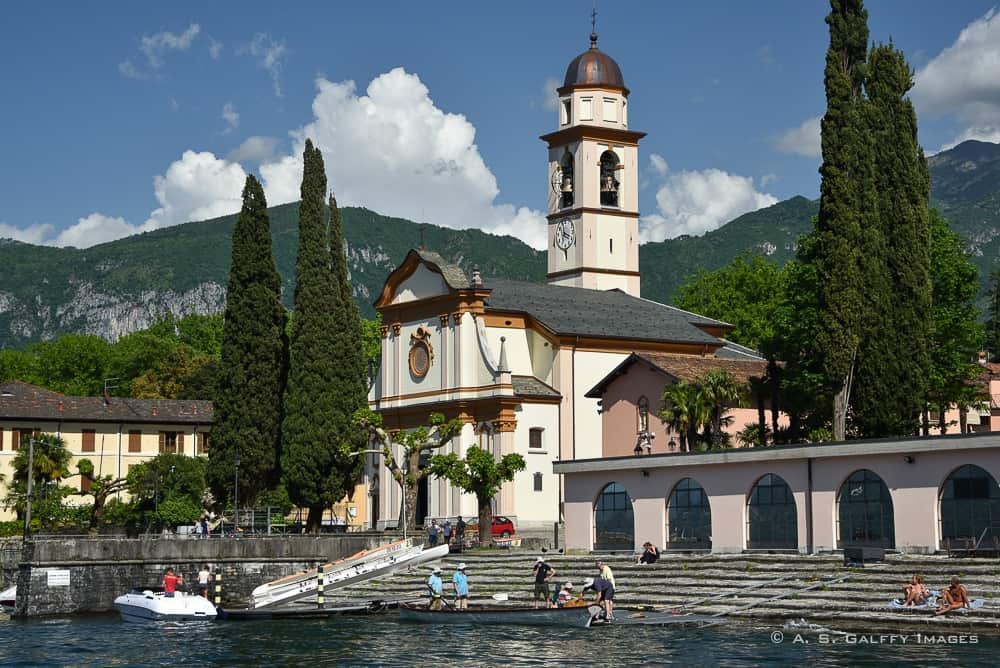 Lake Como has always been a magnet for the elite, even before celebrities like George Clooney discovered it. Noble families, artists, royalty, world leaders and the cream of Old Hollywood visited Lake Como since before World War I. But until Clooney's real estate purchase Lake Como was not on the radar of mass tourism. Now the locals complain about how crowded and noisy their paradise has become. They remember a time when sail boats were gliding on the lake and people were walking undisturbed on the narrow roads of the villages. Today, the newly rich race their speed boats on the lake and crowd the town squares with their expensive sports cars.
But although Lake Como grew into one of Italy's most luxurious destinations and the playground of the rich and famous, it is not an unreachable dream for those who want to visit it on a budget. So if you count yourself among those who like to sample some of the finer things in life but don't have Bill Gates's millions, don't worry – you don't need them! This is a place that could be done even on a backpacking budget…. and it's definitely worth it!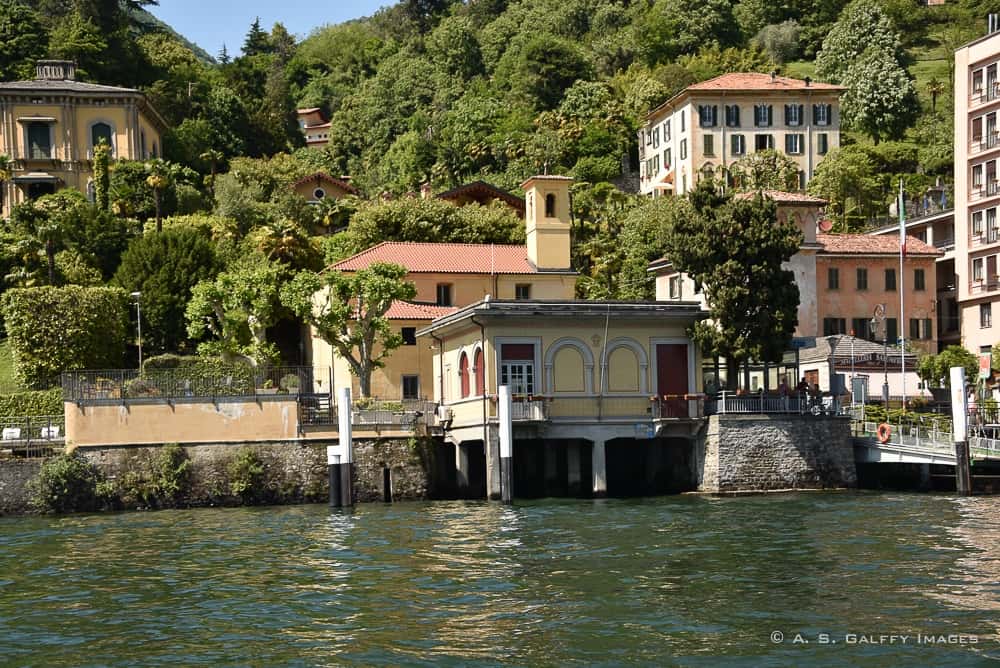 Lake Como is one of those places that won't give you any break if you like taking photos. Each and every one of the beautiful towns on Lake Como is worth visiting. There is beauty on every corner and charm galore, so I created this Youtube video to share with those interested in seeing it. I hope you'll have patience to watch it through. Enjoy!
What to Do in Lake Como
The Y-shaped Lake Como has seduced visitors since Roman times with its sapphire waters, sunset lights and subtropical climate and it still remains the hideaway favorite of many celebrities today. The beautiful azure lake is just the perfect place to relax and enjoy a quiet moment away from the hustle and bustle of the big cities.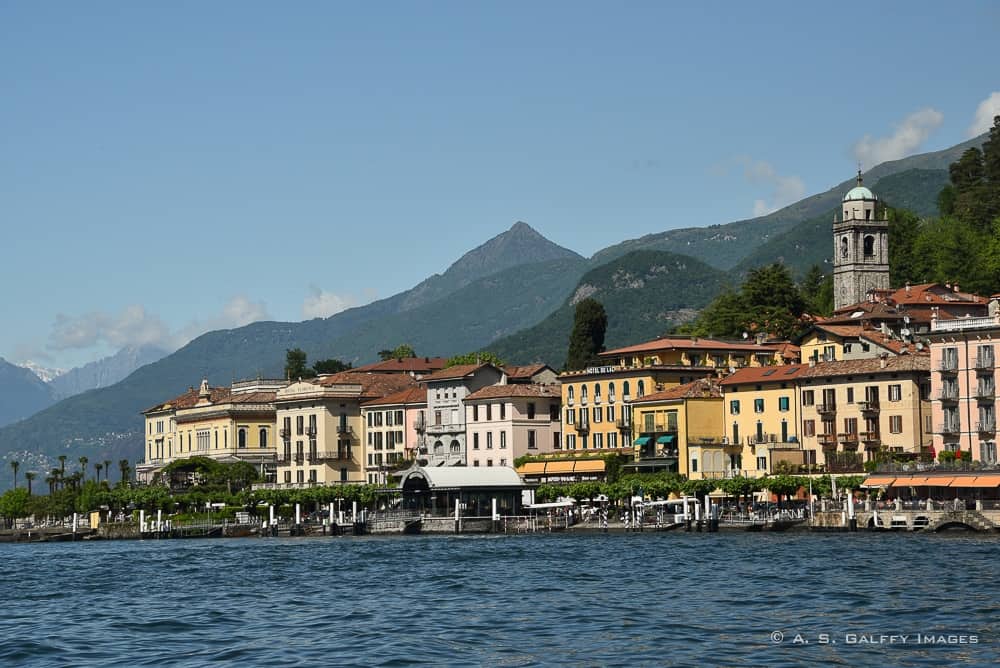 Arriving in the lakeside town of Varenna from St. Moritz we settled at Eremo Gaudio, a small Old World hotel that clings to a bluff just above the lake's tranquil waters. The room was small and modest, but the view was worth a million bucks! Varenna is a great home base for exploring Lake Como.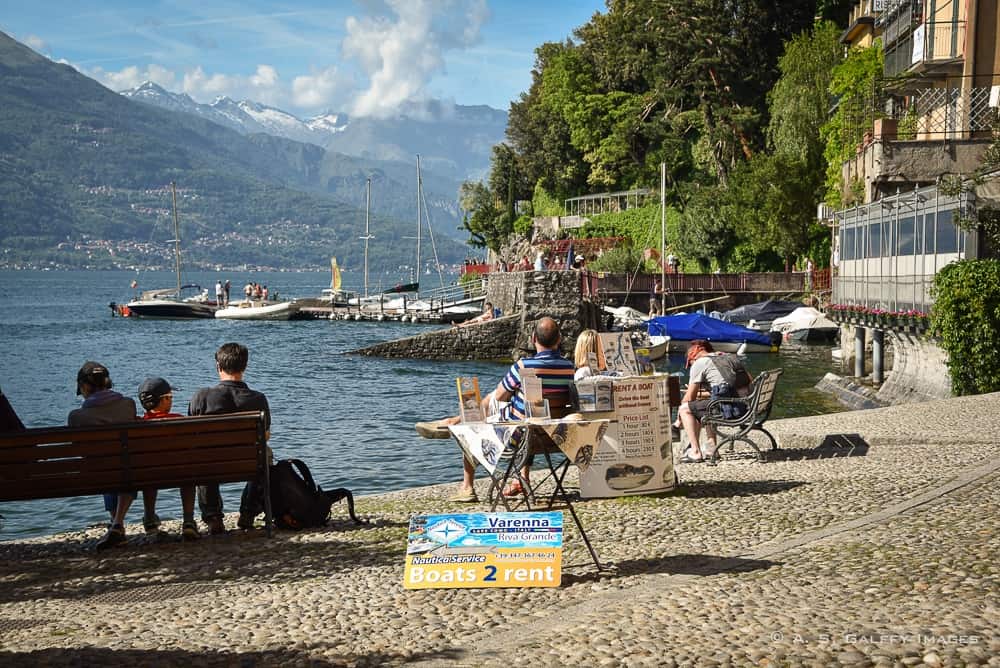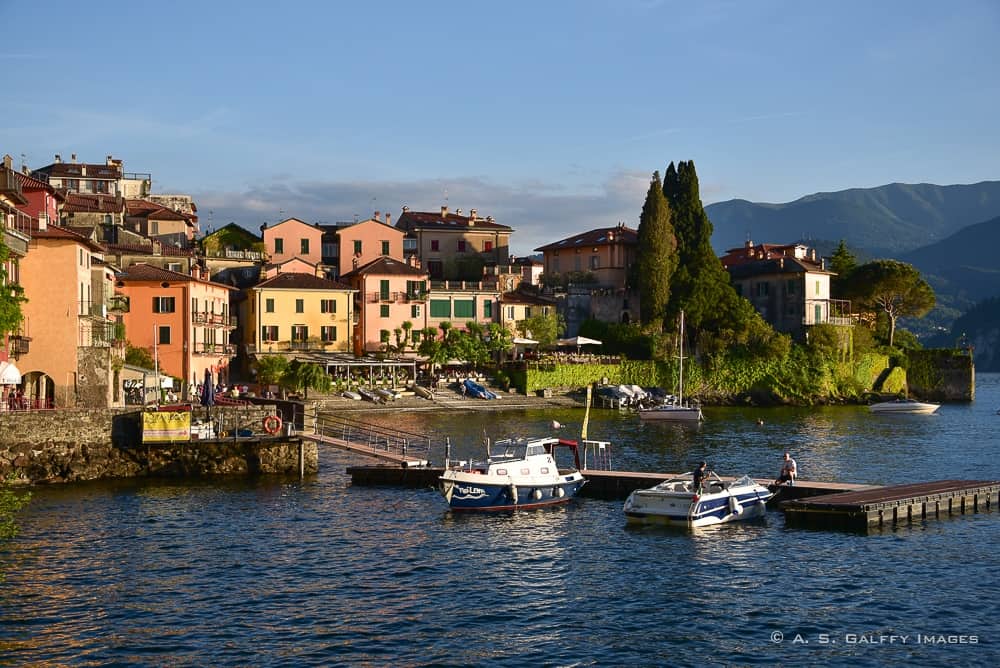 It is a very picturesque little village, just the right size for a relaxing vacation. It has a train station, a boat dock, a church and a small square. There are several lakeside cafés and restaurants in the harbor, most of which are very affordable. Unfortunately we had only two days in Lake Como, but we could still get a taste of it.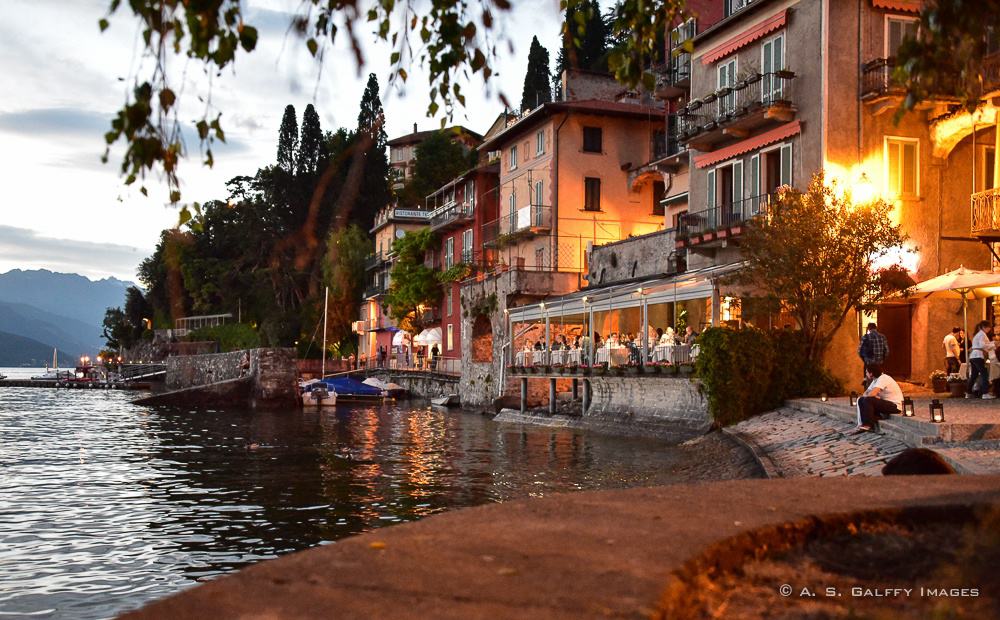 Boating on Lake Como
The best way to enjoy the beauty of Lake Como is to take one of the many ferries that cross it daily and stop in all the major towns that have places of interest. But for those a little more courageous, there is an even better alternative: rent a motorboat that you can drive yourself. You don't need a license for that, but you need some basic knowledge about boats, like how to start or stop the engine, how to steer the boat, or how to take it in and out of a dock.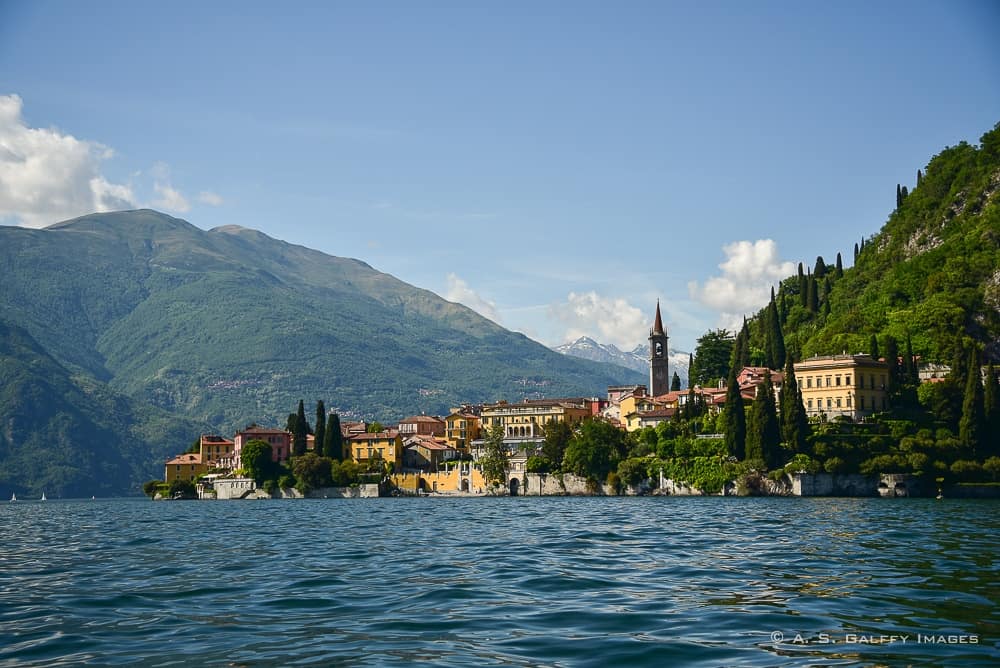 Lake Como abounds with small businesses that rent out very, very clean boats that perform flawlessly. The guys are very friendly and speak good English. And there is nothing better then cruising around the lake in a boat. You can dock it wherever you find a public dock.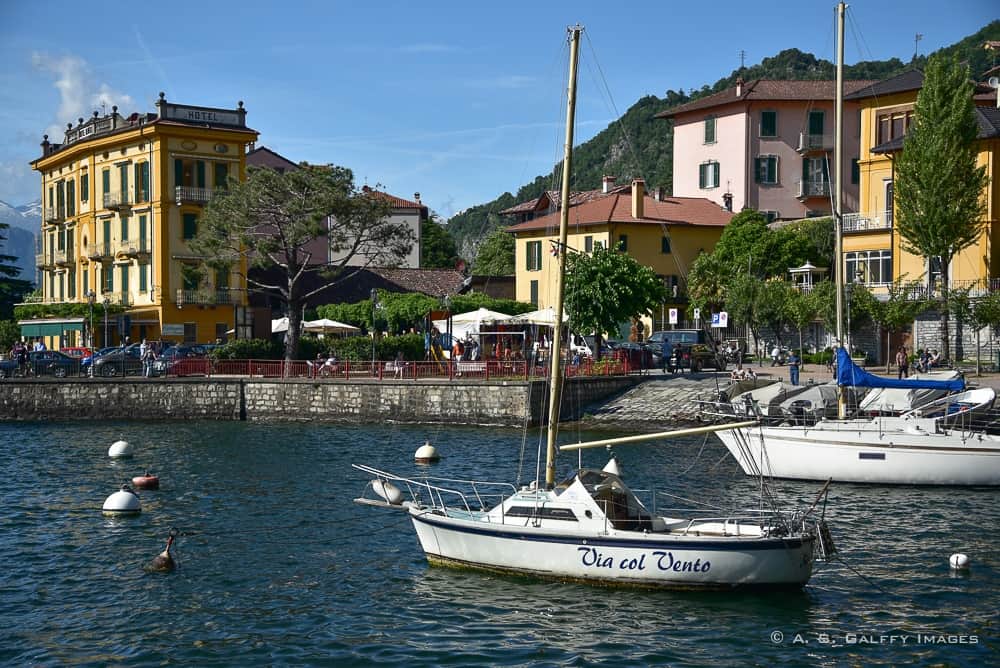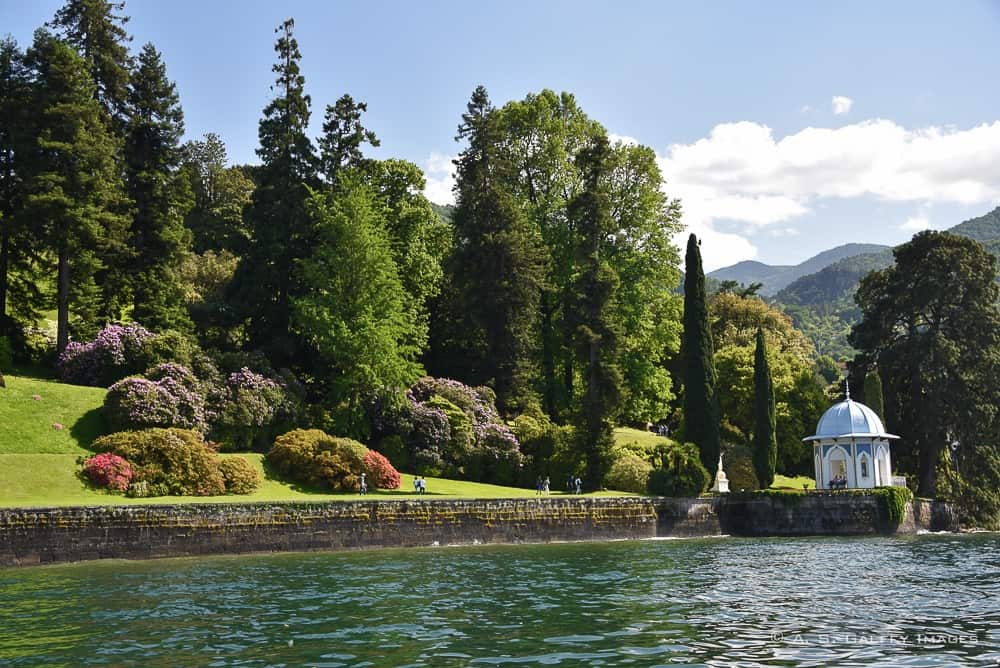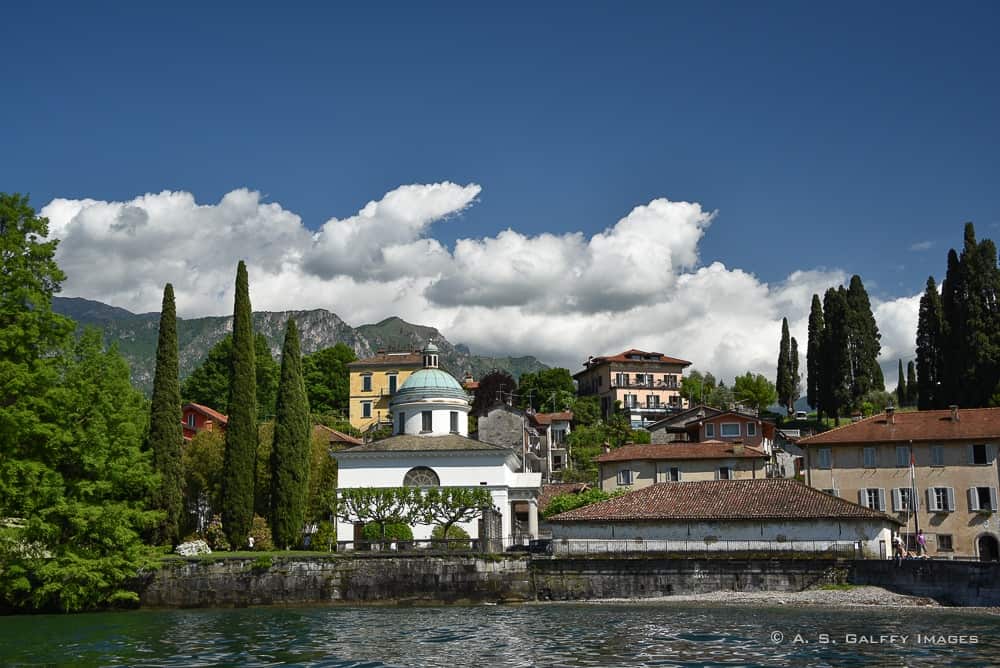 We rented our boat in Varenna and stayed on the lake the whole day. It was it May and the tourist season was just beginning, but the weather was absolutely perfect. We passed by many beautiful towns, but stopped only in Bellagio, Lecco and Menaggio and even stumbled over a Food Fare.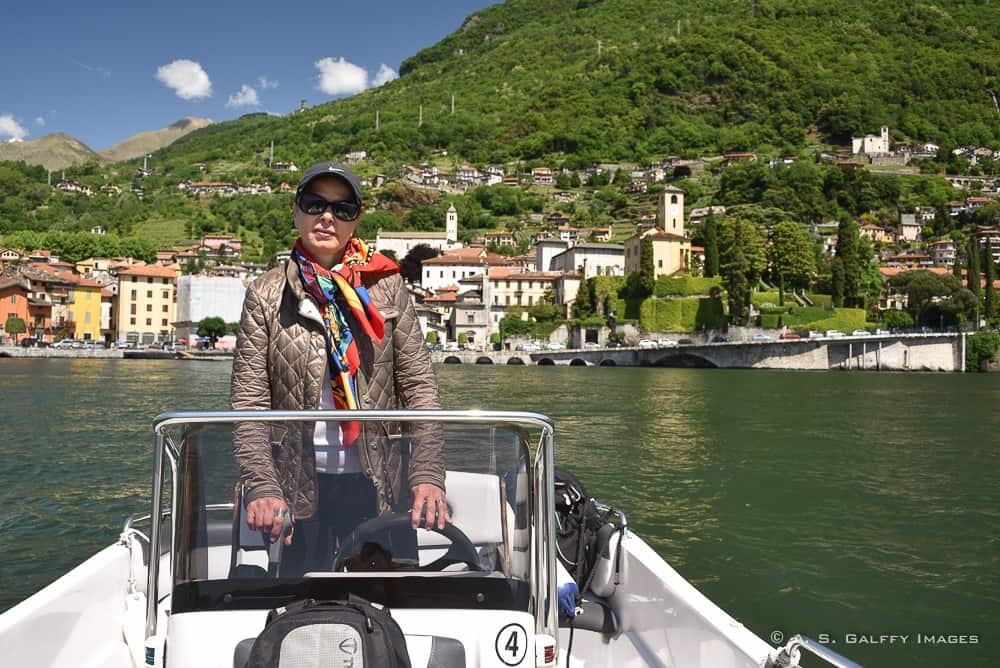 Visit One of the Markets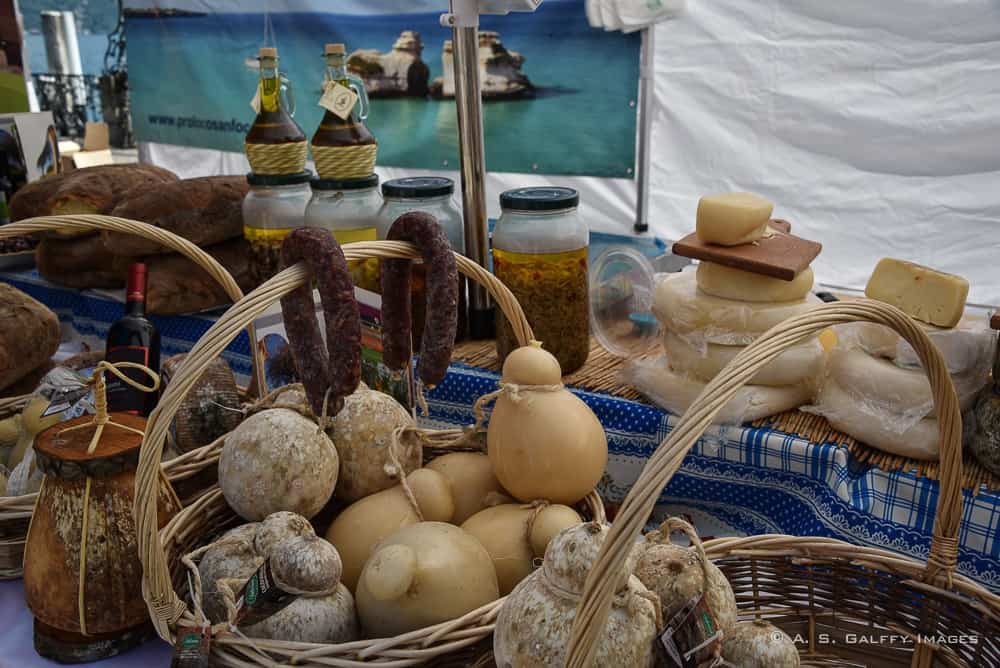 Dine at One of the Restaurants Along the Shore
Many lake-side restaurants have their own docks where you can dock your boat and enjoy lunch or a drink, in case you rented a boat for the day. Or you can simply take the ferry and stop along the shore in one of the many towns.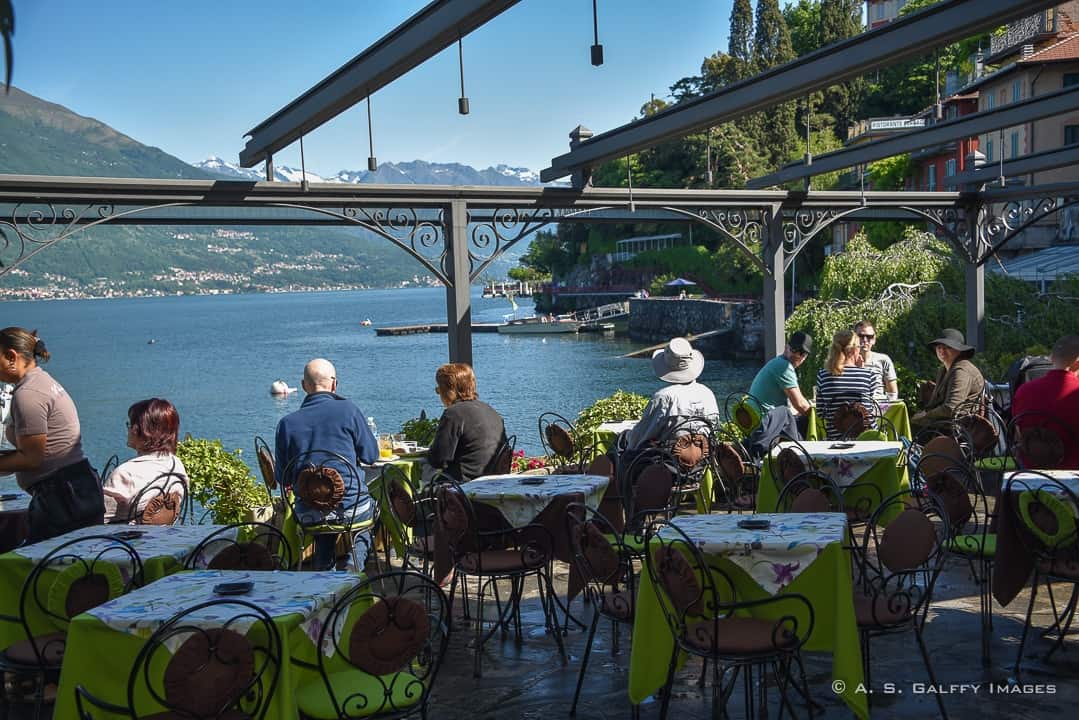 Towards the end of the day we found ourselves in front of the spectacular Villa del Balbianello, with its perfectly manicured gardens and terraces. If it looks familiar, it is because it was the location of many James Bond movies. This was definitely the most spectacular villa that I have ever seen. We would have liked to stop and visit it, but unfortunately there were no public docks around where we could dock the boat.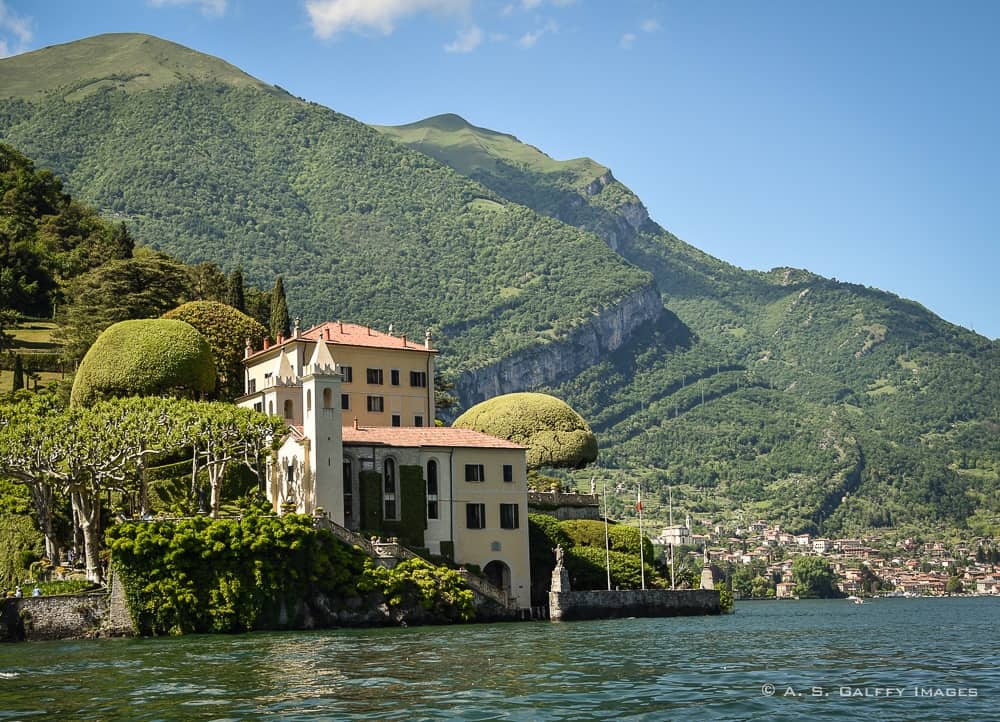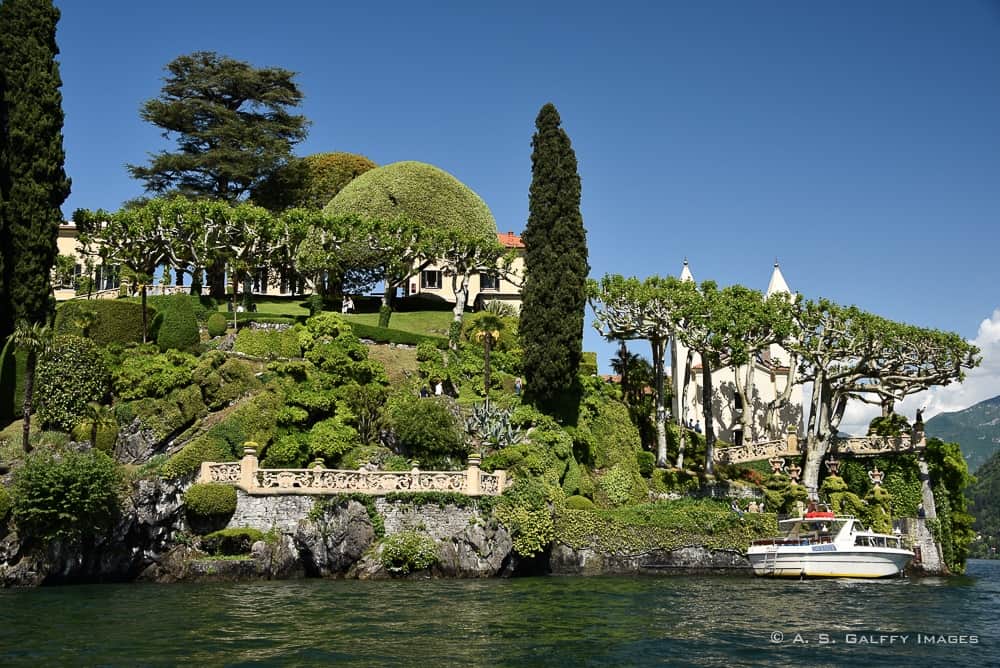 It is hard to describe just how gorgeous and romantic Lake Como really is. If you ever have a chance to visit it, make sure you rent boat. You are not going to regret it.