The Glacier Express route from Zermatt to St. Moritz is Switzerland's most beautiful train ride. Now that I look back at our 10 days in Switzerland, I think I owe the trip to the mythical Glacier Express. After all, it was the picture of this train passing over the dramatic Landwasser Viaduct that convinced me to make this journey.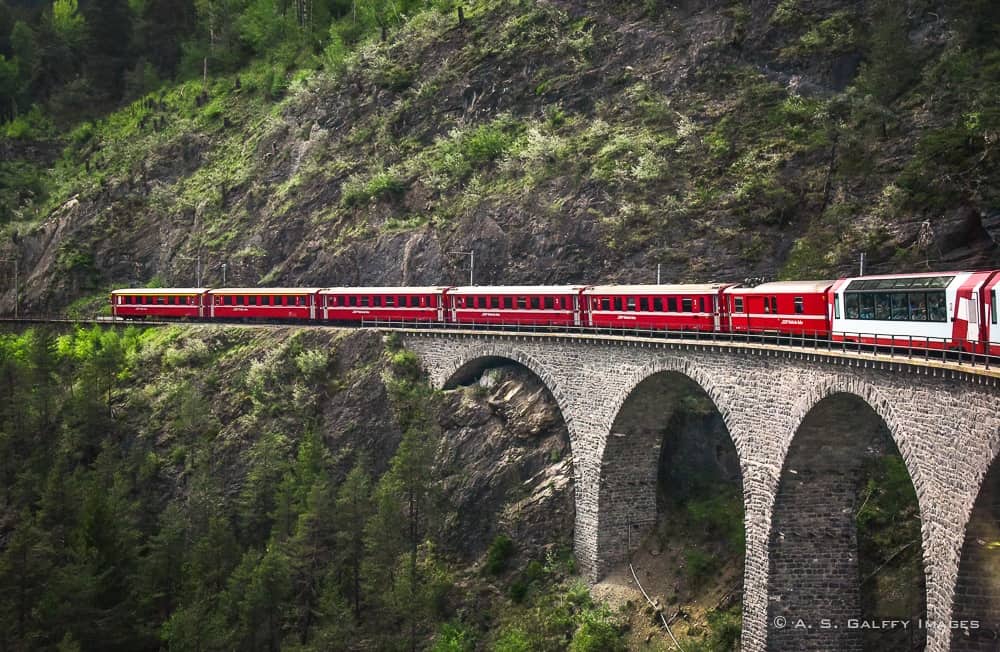 The famous Swiss scenic trains are something every traveler should experience at least once in his/her lifetime. Although any rail line in Switzerland passes through beautiful cow pastures and flower-trimmed chalets, there are some rides that could rightfully claim the title, like the Jungfrau Railways, Gornegrat Railway Zermatt, Brunig Pass Interlaken-Lucerne, or Bernina Express.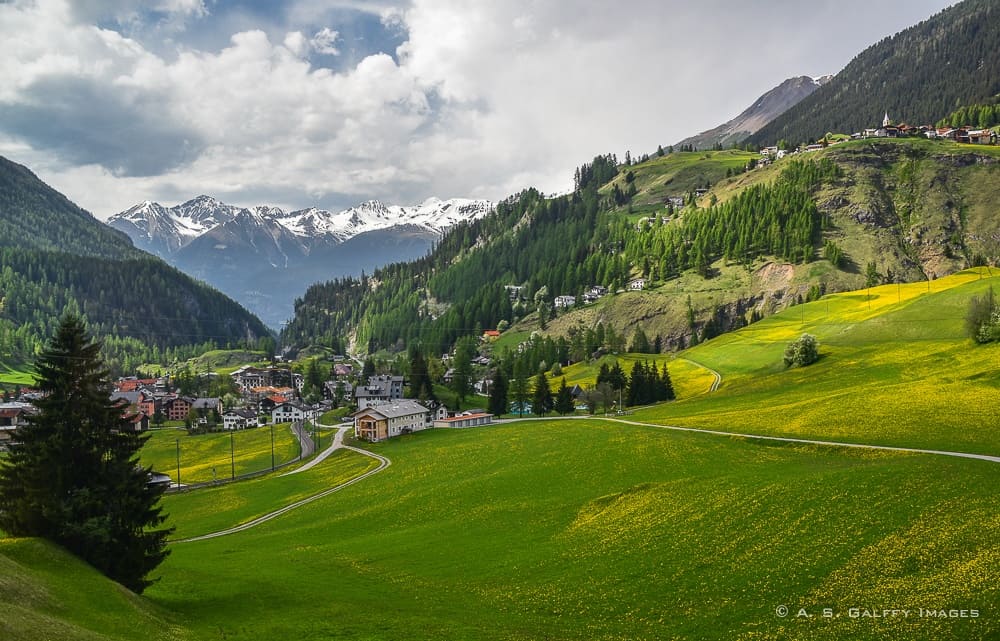 The Glacier Express Route
The Glacier Express is a true classic. Arguably Switzerland's most famous train ride, the Glacier Express is connecting the two major mountain resorts of Zermatt and St. Moritz.
Contrary to its name, the 75 year old Glacier Express is actually a slow-speed train. In fact, it is considered "the slowest express train in the world" and for a good reason. The 275 km journey takes about 8 hours.
Aboard the Glacier Express
The narrow-gauge track goes across three high-mountain passes, passing through 91 tunnels and over 291 bridges. The ride is out-of-this world beautiful!
We boarded the train in the little village of Zermatt knowing that we have a full day of riding ahead of us. But we were in no rush to see this journey end. Why would we want to race through the spectacular scenery of green valleys, blue rivers, dramatic limestone arches and gorges?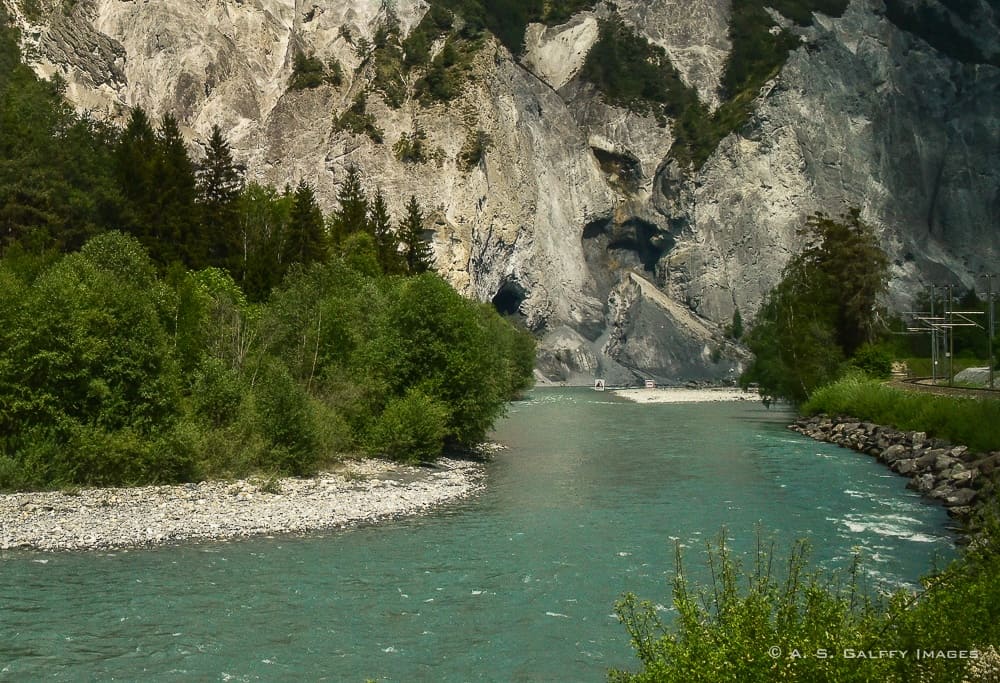 Seated comfortably in my seat, as the train pulled out of the station, I felt like I was on a movie set. The bright red carriages with almost floor to ceiling windows were winding like a caterpillar through the snowy mountains. The scene was reminiscent of "The Polar Express." How could one not enjoy this journey from the comfort of such a train?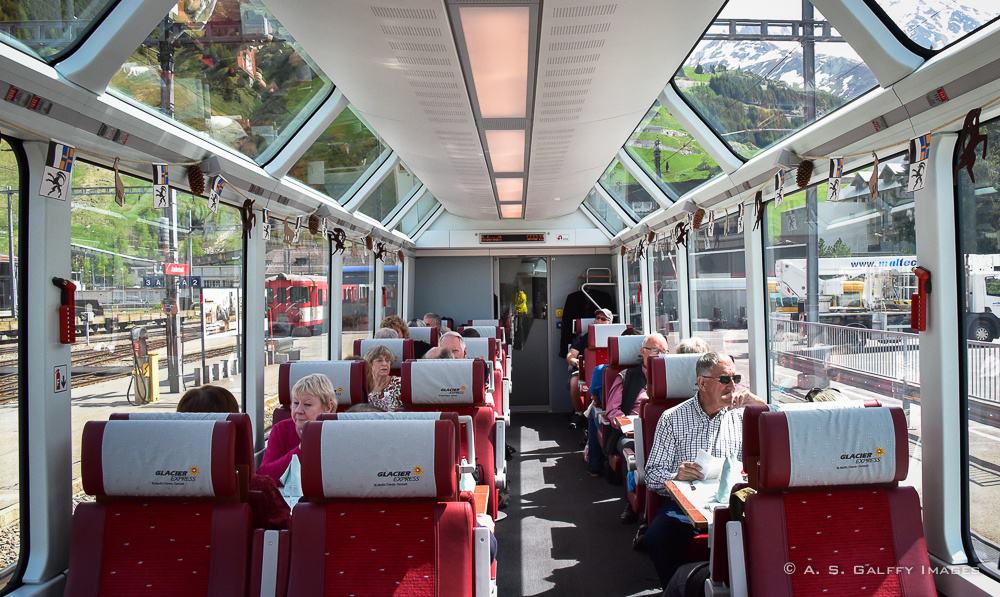 After leaving Zermatt, the train started to descend from 1,600 m towards Brig, passing through many narrow places flanked by massive rock walls, then climbed up again to 2034 m, the higest point of this journey. Along the way you we came across pristine mountain landscapes, deep gorges, glamorous health resorts, delightful little towns, and impressive viaducts.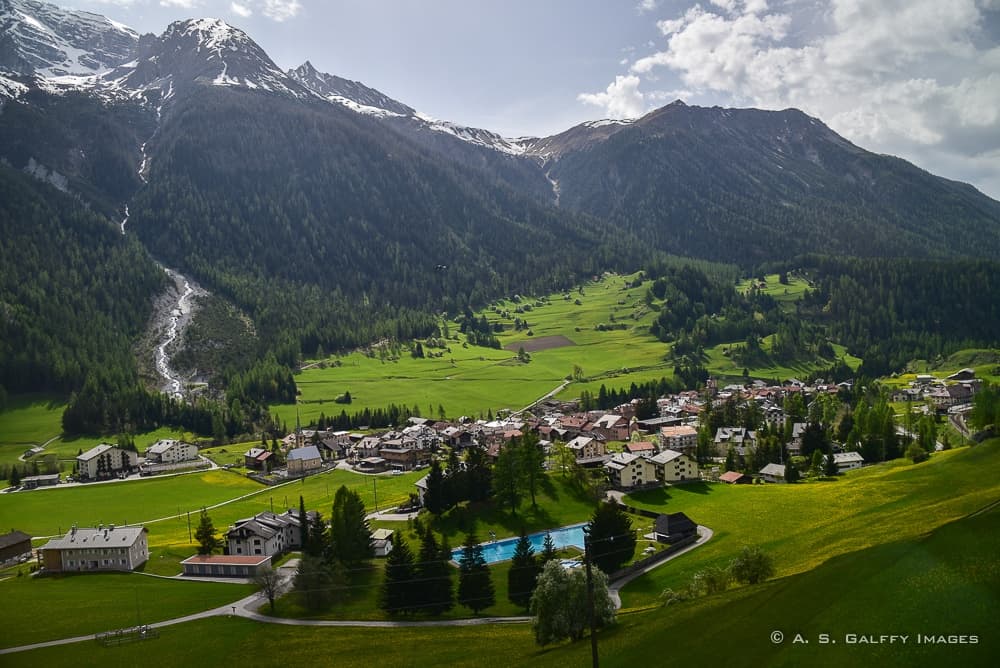 The scenery is so incredibly beautiful that it's hard to sit still. Those of you who know my passion for photography can imagine that I was constantly taking pictures. Unfortunately, the window glare messed up most of them.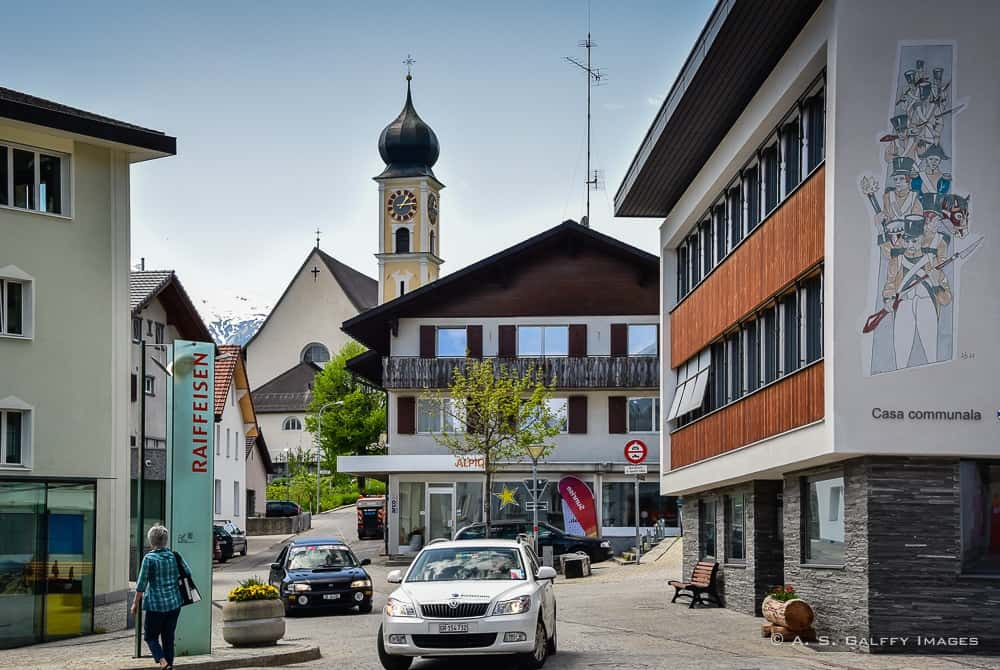 Although the Glacier express has panoramic windows, they are fully sealed and can't be opened. With the sun streaming in it gets a little warm, but the train is air conditioned.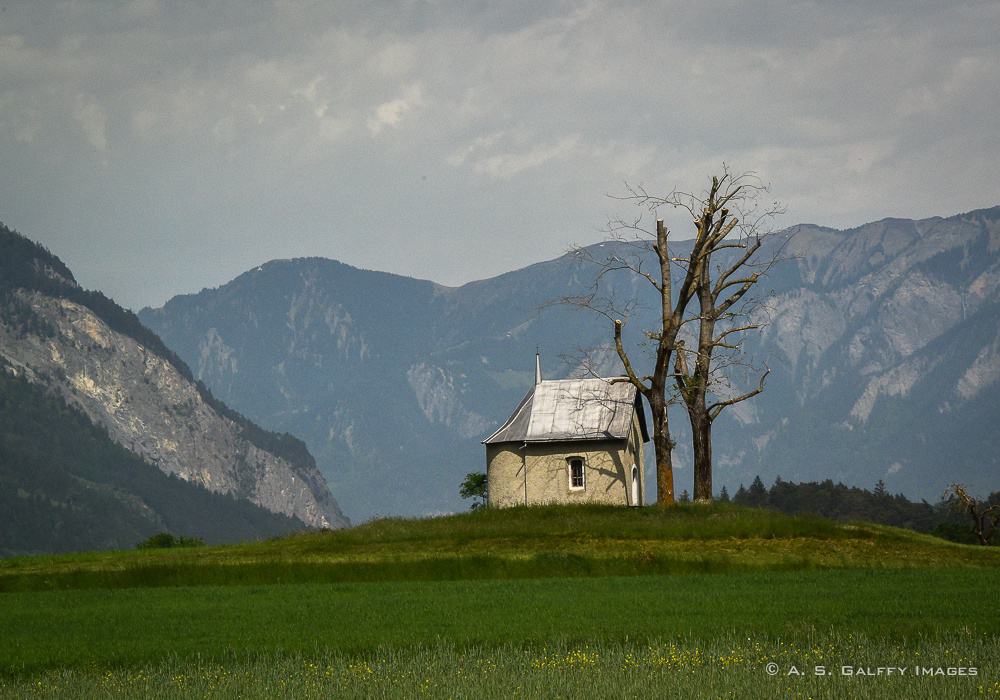 In the first class we were provided headphones, so all along the way we got information about the Glacier Express route. You can order food onboard, but we brought our own lunch and I'm glad we did. Their food didn't look very tasty and it was quite expensive.
Buying a Ticket for the Glacier Express Route
One inconvenience the Glacier Express is that seat reservation is mandatory. However, although you reserve a seat you can't actually choose it. So you may find yourself stuck with your back in the direction of the train and facing a couple of total strangers for 7.5 hours.
Seat reservation is not cheap. With the Swiss Rail Pass you get a discount, but we still paid 420 CHF/person (428 USD). Ouch!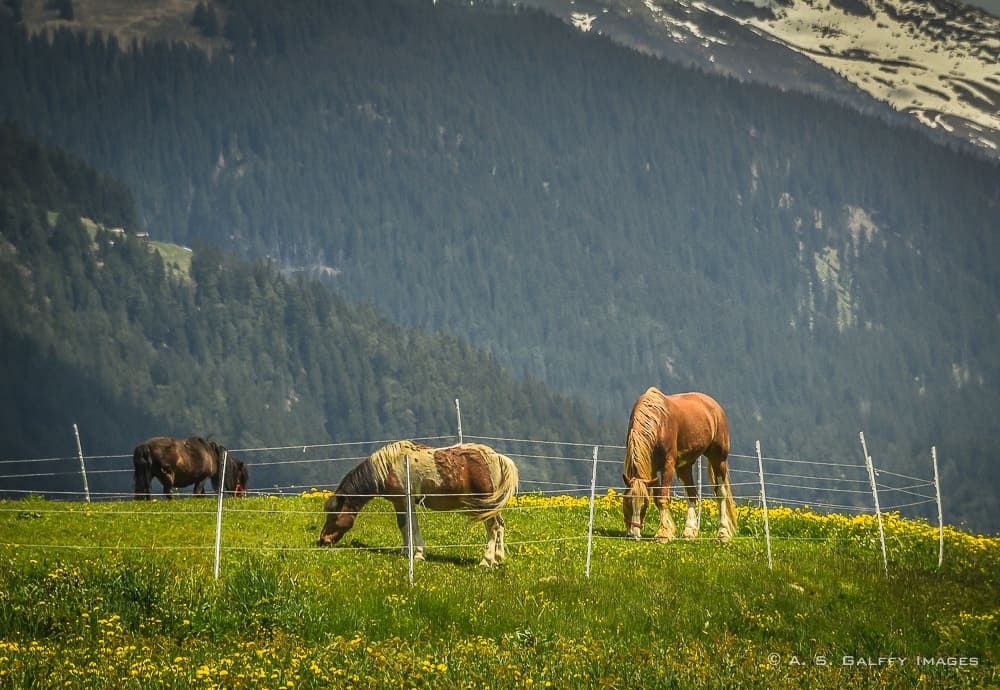 There are regular train services as well for this route, so you don't need to buy an expensive Glacier Express ticket to get from Zermatt to St. Moritz. On the regular trains you don't need to make a reservation if you travel with the Swiss Pass. Plus, you can hop off and back on again along the way at the many little stops.
The regular trains do not offer the panoramic windows and the same level of comfort, but other than that you can see the landscape just as well. The Glacier Express is just like a normal Swiss train but with better service.
A Final Thought
I have to say that although it was an expensive adventure, the train ride was quite an experience and 7.5 hours passed quite quickly. So is the Glacier Express really worth the money? You'll have to decide that based on your budget. I'm glad we did it, but at this price I wouldn't do it again!