The Weekly Postcard: Jacksonville, the Gold Rush Town of Oregon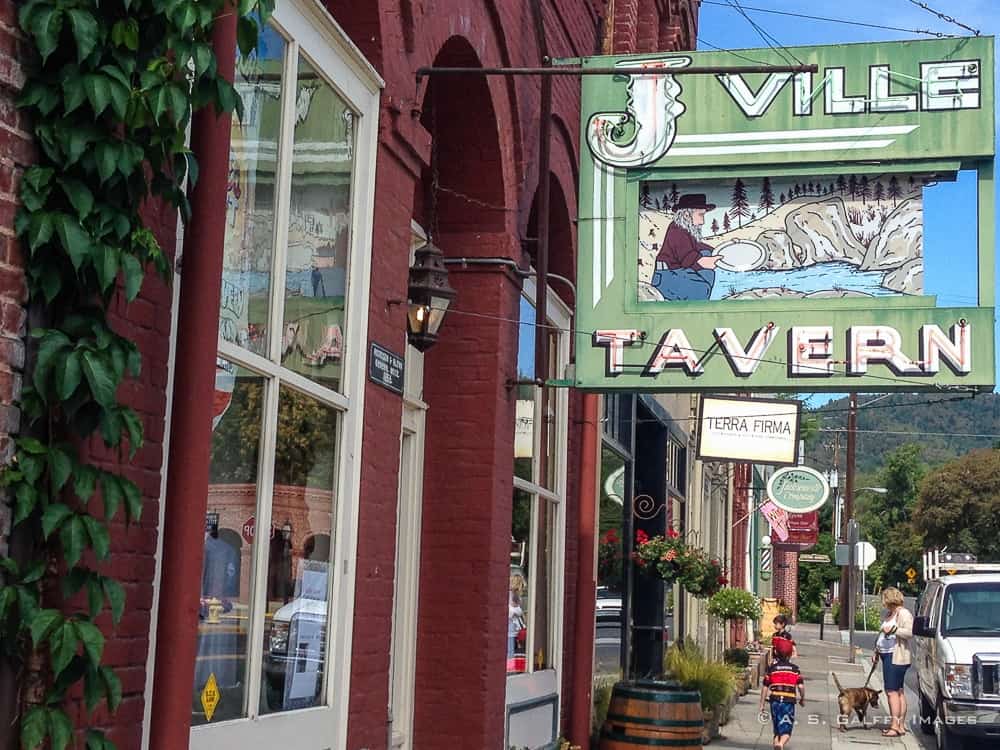 The gold frenzy was arguably one of the most significant events that shaped the history of the United States in the first half of the 19th century. As the gold began luring people to the west coast, quiet settlements were turned into boomtowns. Jacksonville was one of those places that lost its anonymity overnight when gold nuggets were discovered in Jackson Creek in 1851. Within a year, the sleepy little town woke up to sudden bustle and activity, as more than 2,000 miners and settlers swarmed into the Rogue River Valley. A large number of Chinese people settled in Jacksonville at the time, making it the first "Chinatown" in Oregon.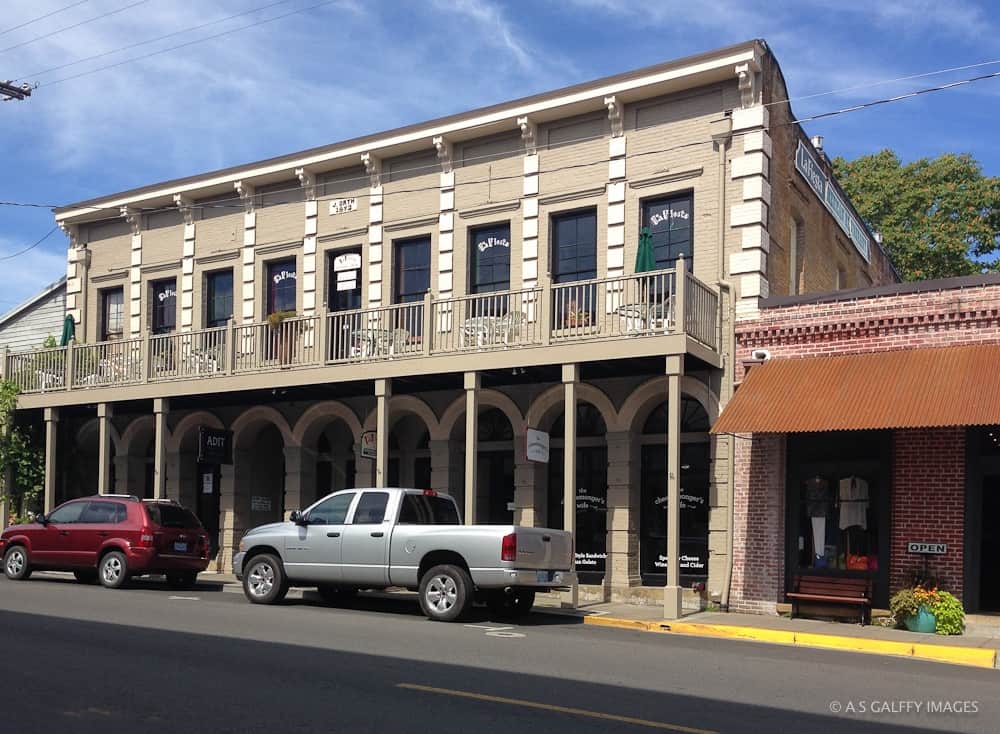 By the winter of 1852 Jacksonville, then known as Table Rock city, was buzzing with saloons, gambling halls, shops and even a bank. But what do you do when a pound of gold is worth much less than a pound of flour? As it turns out, life was hard in the Oregon Wild West. Food was scarce and expensive. It had to be shipped by boat to San Francisco and from there by stagecoach to Table Rock. Knowing that their gold was worth very little in Jacksonville, prospectors were storing it in the local bank until they were able to trade it in other states.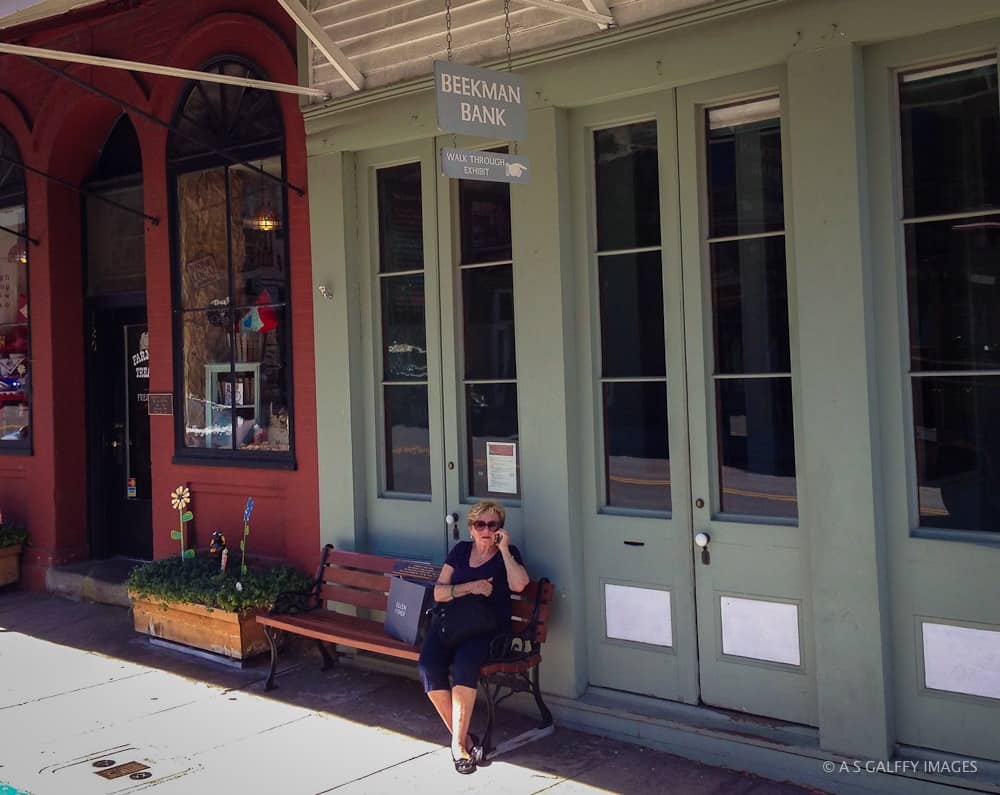 This is how Beekman Bank became the only bank in the country that actually charged its customers a storage fee instead of paying them interest.
For decades Jacksonville, which had become the county seat, was a thriving commercial and cultural center in Southern Oregon. But after a wild start the town's prestige started to fade away when the transatlantic railroad was routed through the neighboring town of Medford. And so, the noisy and bustling Jacksonville began to quiet down as people began to move out of the area focusing on other businesses.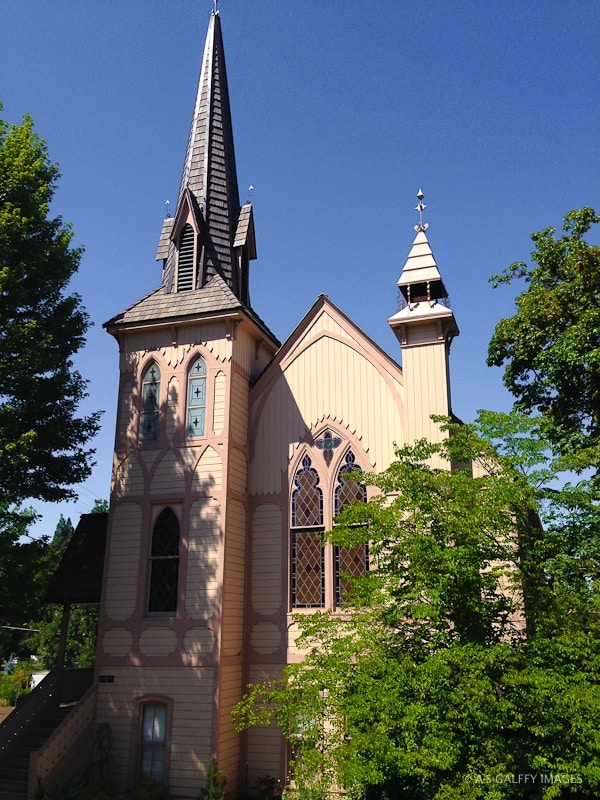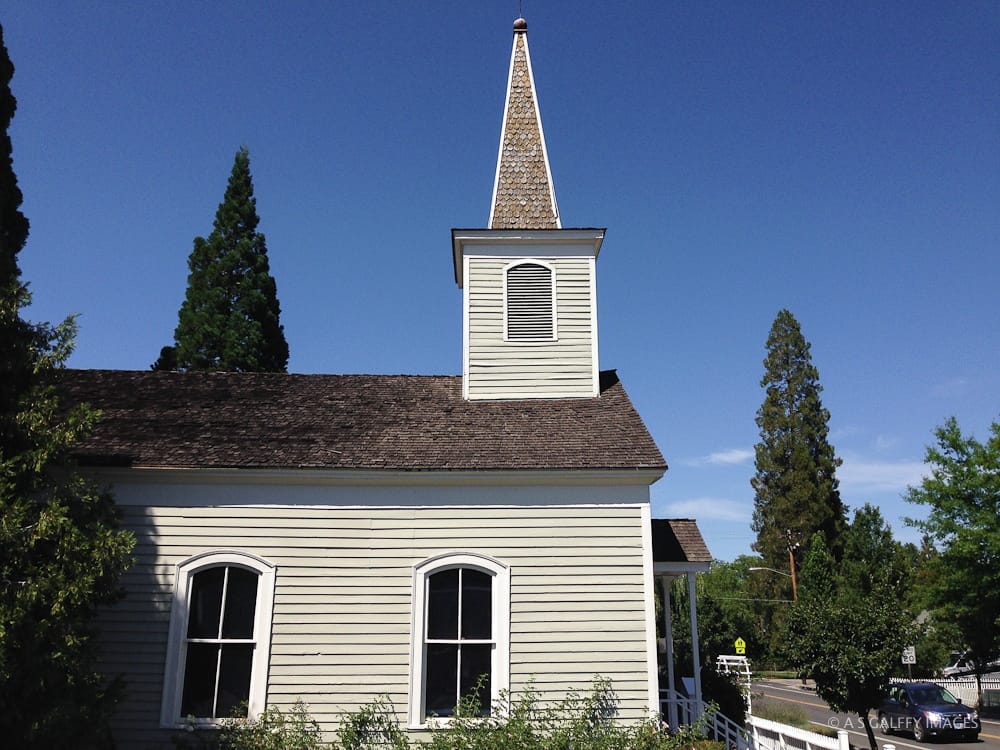 Today, Jacksonville's streets are no longer crowded with miners dressed in overalls or women wearing crinolines, but when you glance down its main street you see the same brick buildings among which those people walked 160 years ago. The quiet and laid back atmosphere is nothing like it was in those days, but the town's 19th Century charm has been perfectly preserved.
As you you are taking a trolley ride into the historic Jacksonville glancing at the former City Hall, or the Courthouse, or the Beekman Bank, you are taken back to an era when families lived in gingerbread houses and streets were paved with wood.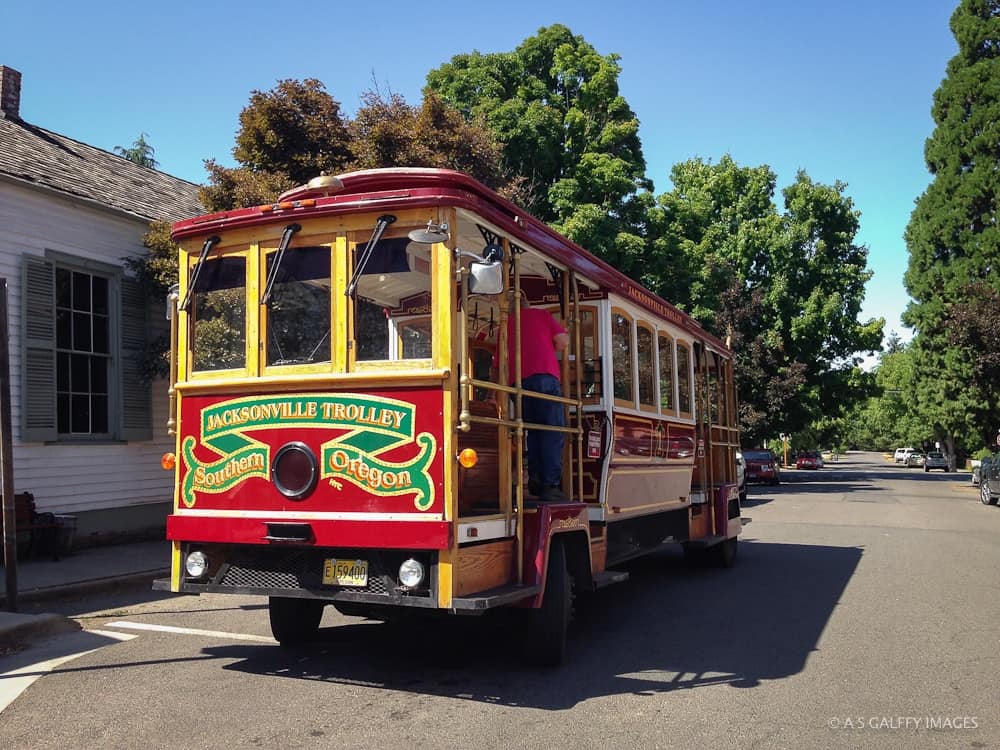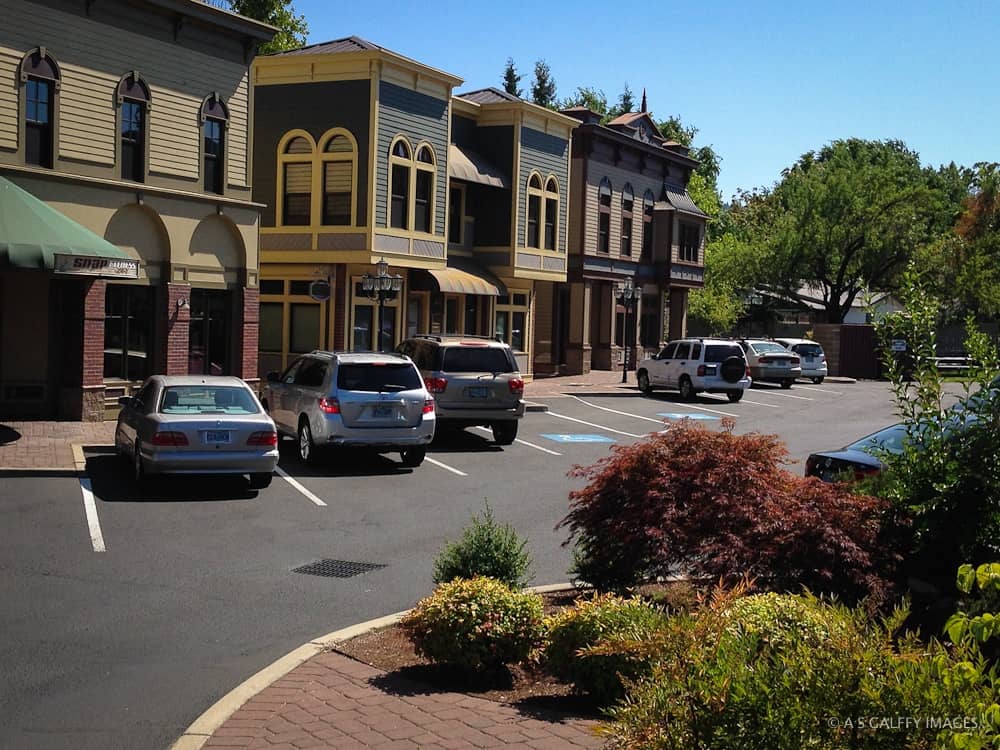 In 1966, Jacksonville was designated a National Historic Landmark. Gold may be a far-away memory in Jacksonville today, but it was the gold, after all, that made this place famous in the 1850s.