Travel Guide to Canada's Banff National Park – What to Do and Where to Stay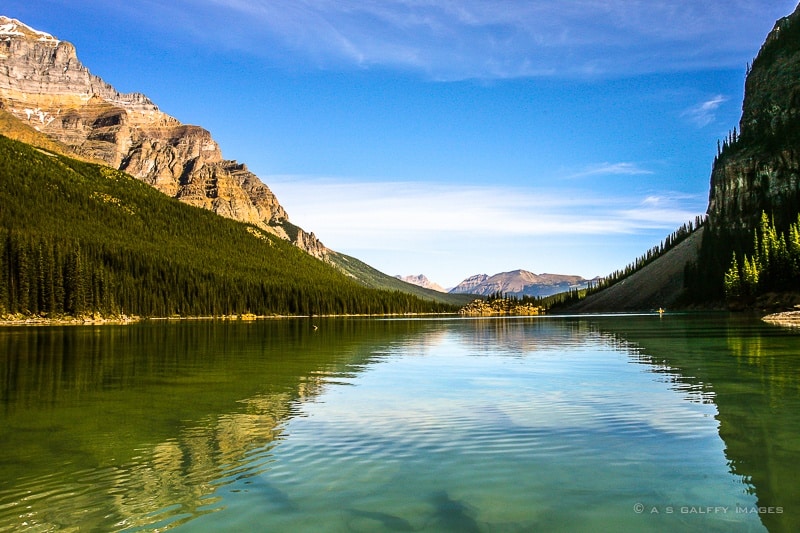 Last updated: October, 2019
Did you ever find yourself in front of a breathtaking scenery? A place that you can call the epitome of perfection? Such is the setting of Banff, Canada's oldest national park in the Rocky Mountains. Everywhere you look is a perfect picture: dazzling glaciers, spectacular rivers, alpine meadows and snow covered peaks . What makes Banff so special is its combination of vast unspoiled wilderness, mountain lakes, and wildlife.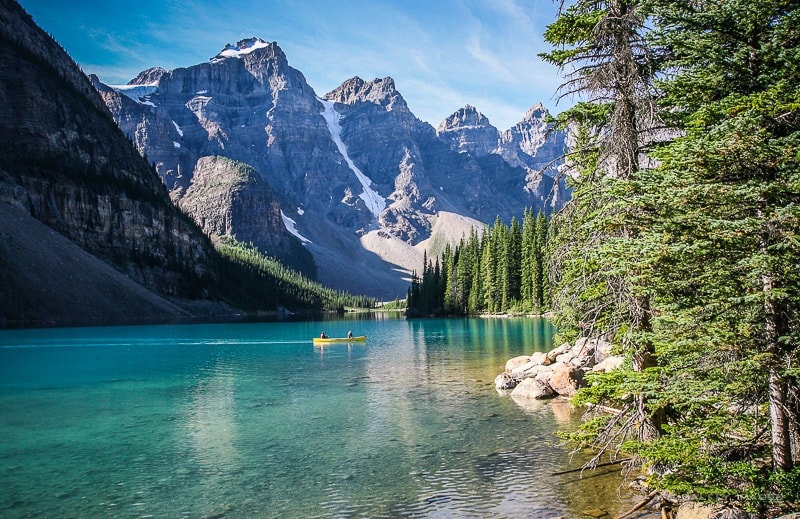 We visited the area for 4 days only – enough to get a taste of the unparalleled majestic scenery, but too little to take in its stung views and be able to accomplish but a fraction of its arsenal of activities . Even if we stayed another month, we still could not have covered the entire area. Initially we were thinking of camping in Banff, but because it was spring and the weather was still moody we decided to stay in a hotel.
The park is comprised of the town of Banff, Lake Louise, Castleguard Caves, more than a thousand glaciers and glacier lakes and hundreds of hotels and restaurants.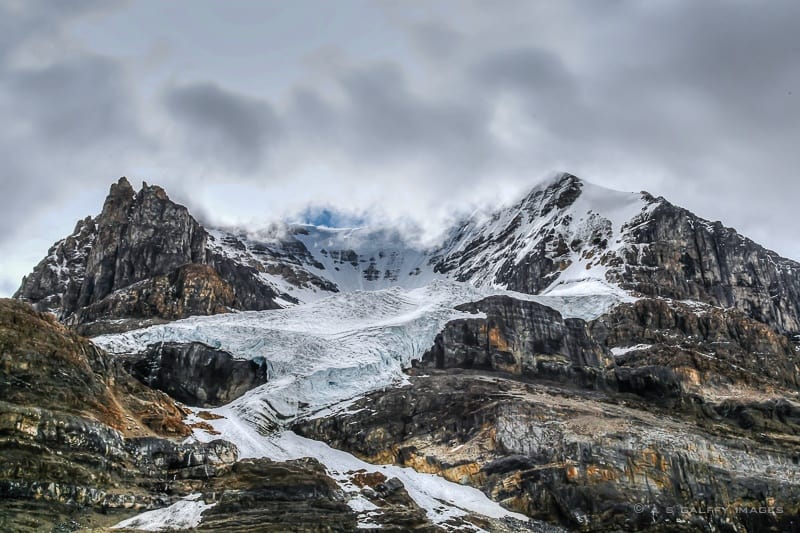 Banff is located about 80 miles from Calgary International Airport, so to get there you need to rented a car. There is also a direct bus service from the airport to Banff and Lake Louise, but then you won't be able to visit much without a car. The roads are very well-maintained and well marked, so driving around is not a problem. We stayed at Lake Louise, but on the way from the airport we stopped in Banff for lunch. Banff is a charming small-town with a lot of shops, great restaurants and many other attractions. It is worth spending at least a day there, boating on Lake Minnewanka, riding the Gondola to the top of the Sulphur Mountain, or visiting the excellent Jasper Brewing Co. for a taste of craft beer brewed on the premises. We just had time for a gondola ride atop of the mountain and experienced a 360º spectacular view of six mountain ranges.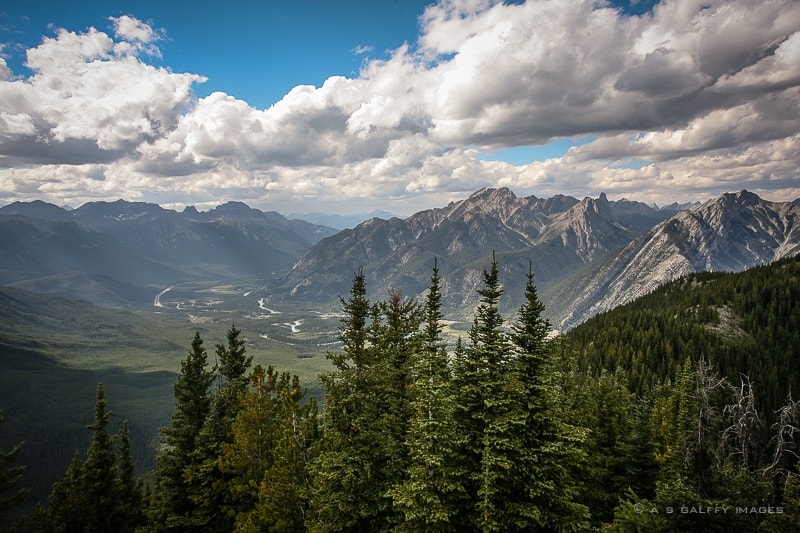 There are many great destinations in Canada that you shouldn't miss, but Banff National Park is considered a travelers' mecca for a good reason. It is home to an incredible diversity of animals, from small bats and rodents, to large bears, wolves, caribou, or Bighorn sheep. Encounters with the wildlife are not accidental but almost imminent, which makes the visit even more exciting. In fact you have to exercise utmost care at all times because you can come across a huge bear with cubs, or a large caribou even on the highway. It is advisable to respect posted notices about wildlife in known areas and to carry bear spray if hiking or biking.
Summer is popular for hiking, mountain biking or cycling, paddling, and climbing. In winter three major downhill ski resorts operate within the park, great for downhill and cross-country skiing. The ski season at Banff is one of the longest in North America, running from November to May. Weather in the Canadian Rockies is very unpredictable: in a single day you can have a mix of sunshine, snow, wind, and rain, so dressing in layers is a good idea. We were lucky that we didn't experience any bad weather in August, but still if you visit the glaciers you can count of high winds and cold air.