Top 10 Reasons to Fall in Love with Maui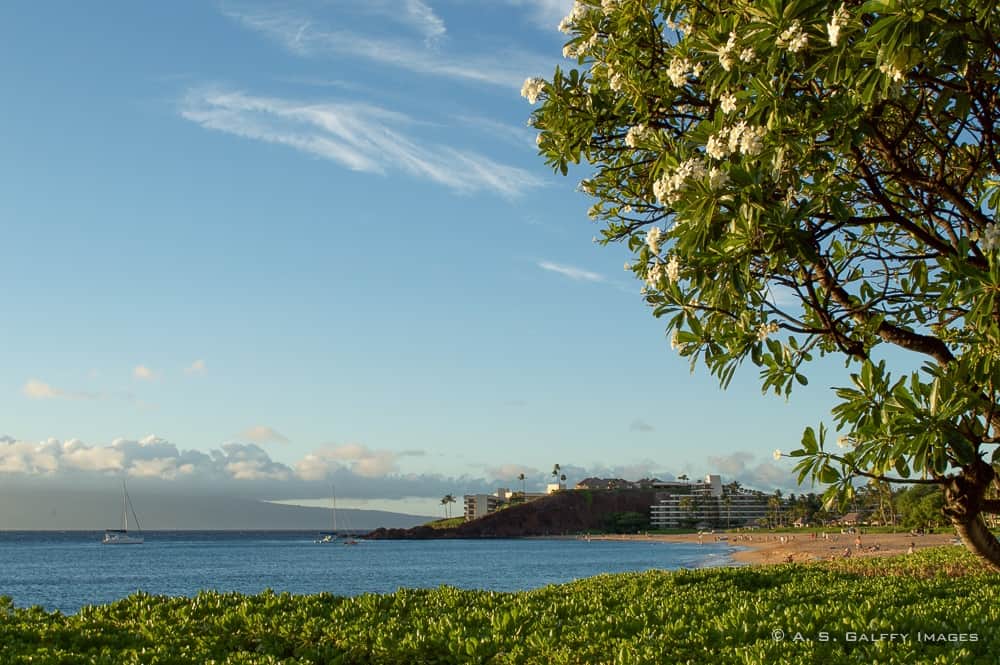 Maui was our first tropical experience and the place where we celebrated our 15th wedding anniversary some years ago. This was probably one of my main reasons to fall in love with Maui. But aside from my emotional bond to the island, Maui is one of the most beautiful places in the world, and that's not only my opinion. Maui No Ka Oi (Maui is the best) is how the locals brag about their island. For 20 consecutive years, Maui has come on top in the annual Condé Nast Traveler Readers' Choice Awards that selects the "Top 25 Islands in the World." Truth is however that if you are fortunate enough to have visited all the Hawaiian islands, you'll have a very hard time deciding which one to like best. Here are my top reasons to fall in love with Maui: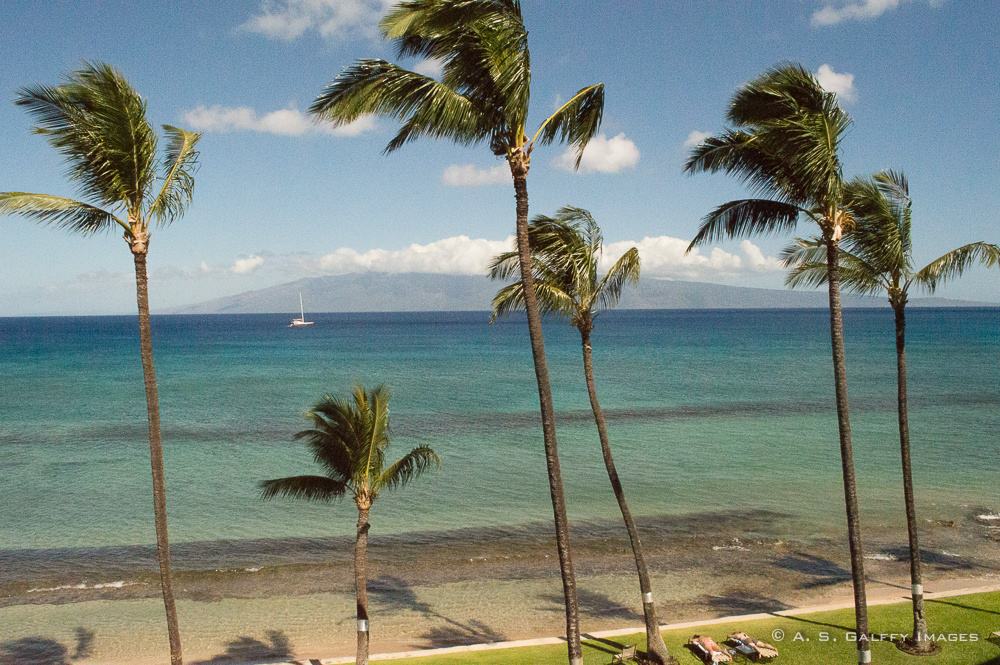 Maui Beaches
One of the main reasons to fall in love with Maui are undoubtedly its gorgeous beaches. Volumes have been written about Maui beaches and their diversity. From white, to black and red sand, from snorkeling, to windsurfing and swimming, Maui has over 30 miles of unbelievably beautiful beaches. If you are a beach lover, you may never get past the stretches of sand to explore the rest of the island, but you should.
Lahaina Town
With its odd mix of history, fancy restaurants, art galleries, T-shirt shops and fine jewelry stores, Lahaina is the typical old-time sea town turned tourist spot. The number-one attraction in Lahaina is definitely "the buzz," – the restaurants, the night-life and the swinging bars.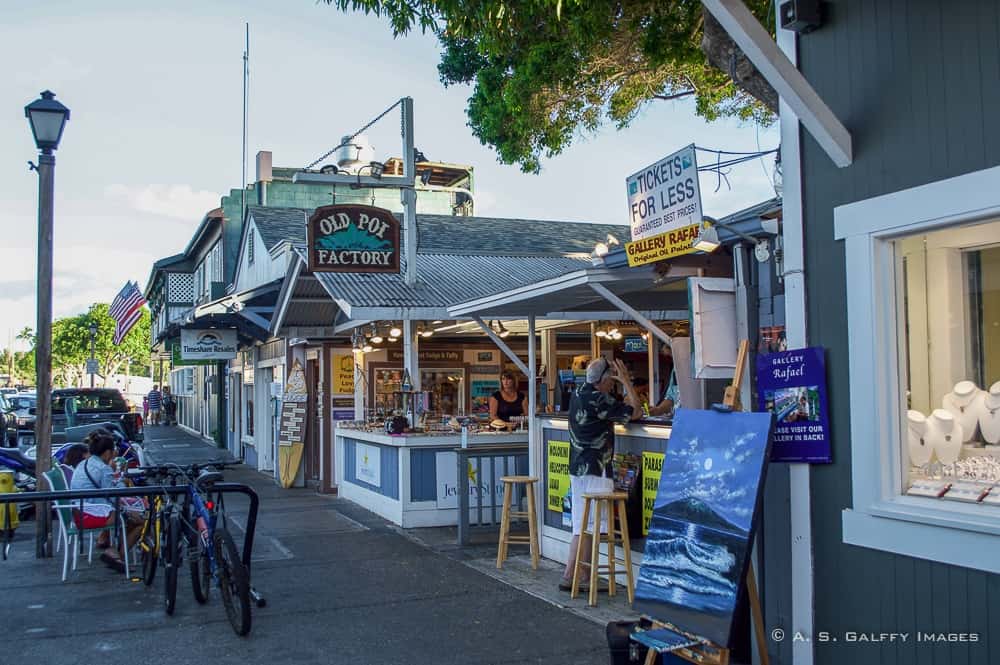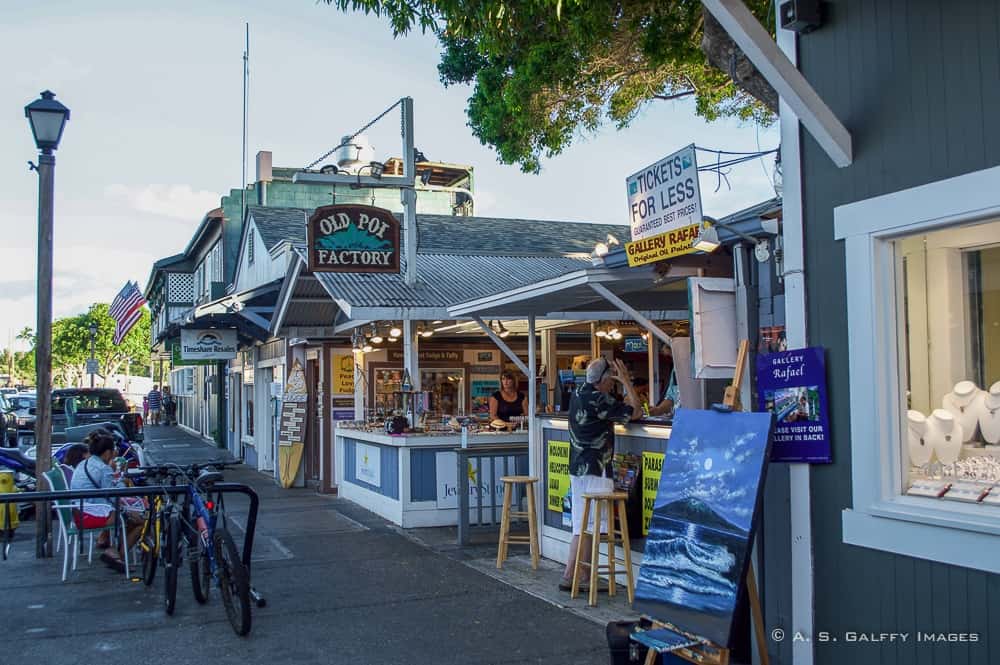 But probably the most famous landmark in Lahaina is the Banyan Tree. Planted in 1873, the tree was brought from India, and was only 8′ high at the time of planting. It now has a dozen main trunks, and spreads over an acre.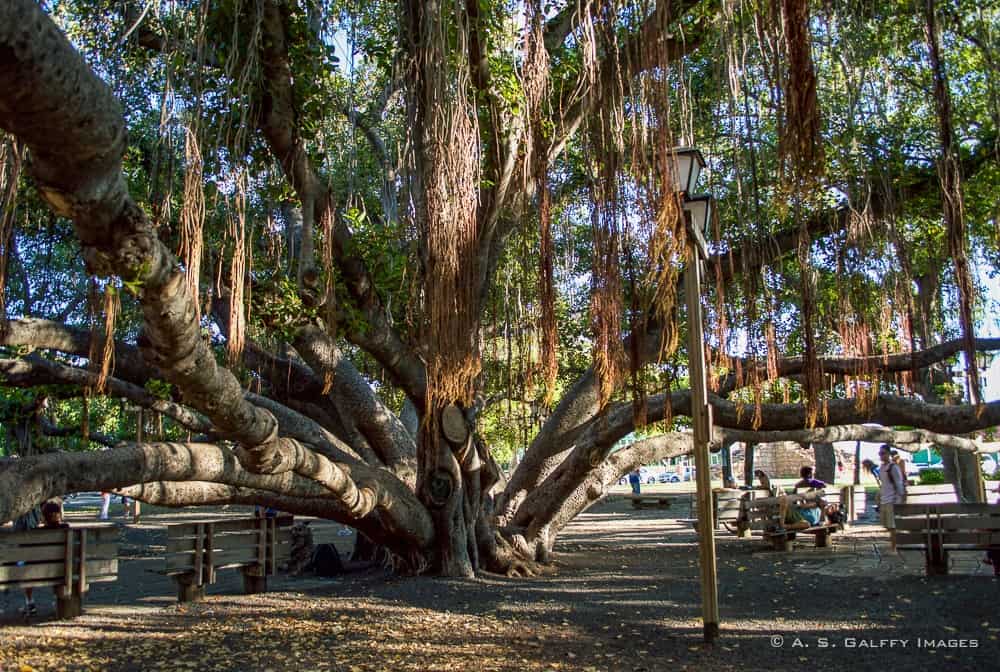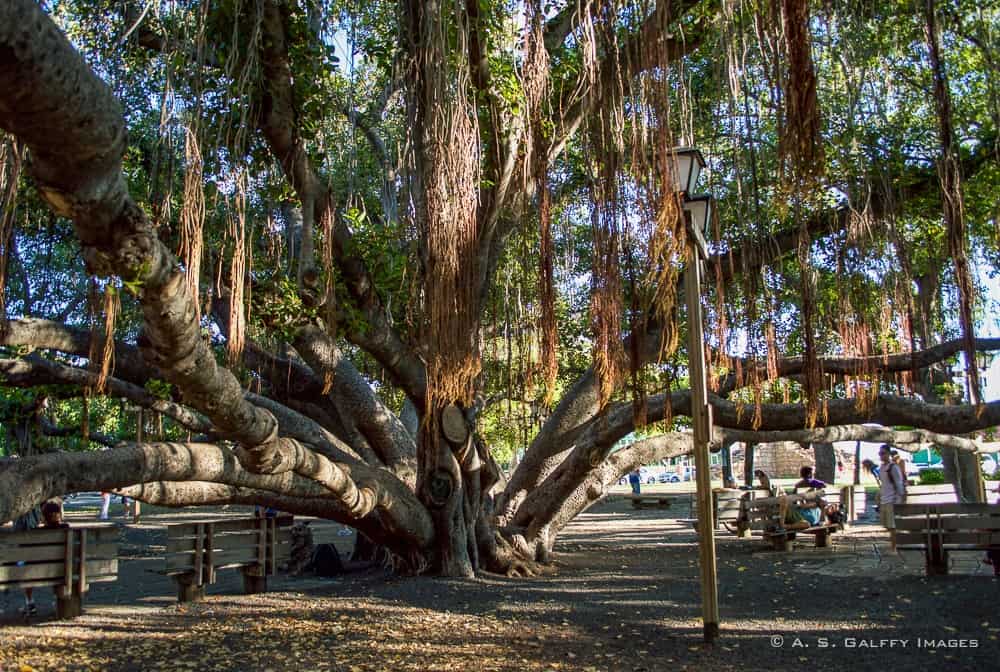 Maui Sunsets
Maui sunsets are simply spectacular. There are several great spots to catch a perfect Maui sunset, like Kaanapali Beach, Napili Bay Beach, or Kimo's Restaurant in Lahaina. Just grab a Mai Tai and join the crowd.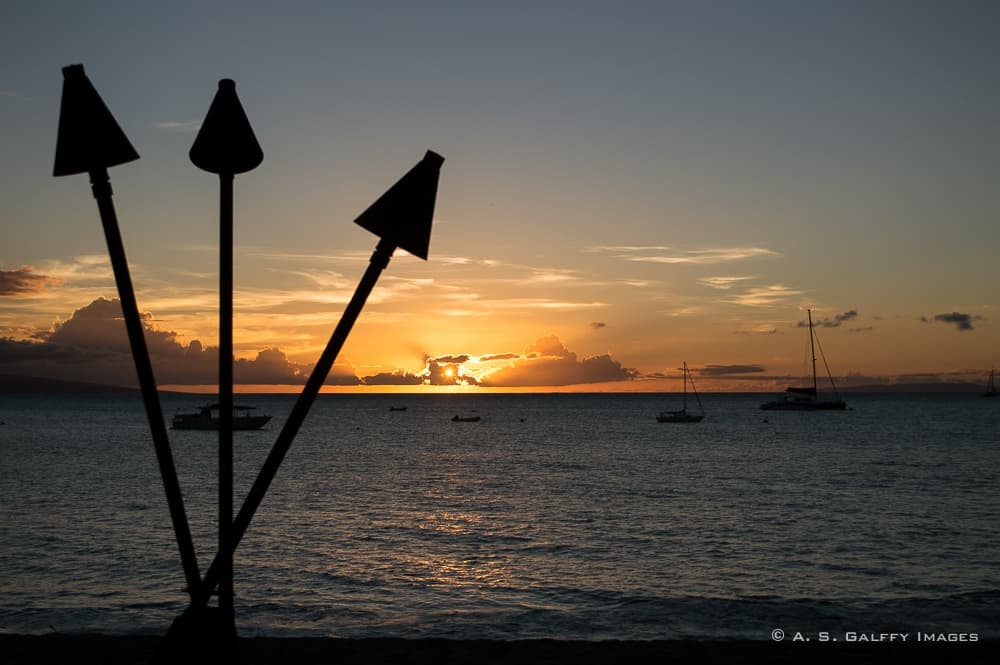 Sunrise at Haleakala
One of the most uplifting and memorable experiences in Maui is watching the sunrise from the Haleakala crater, 10,000 feet above sea level. But that deserves an entire post, which I'm going to write next week.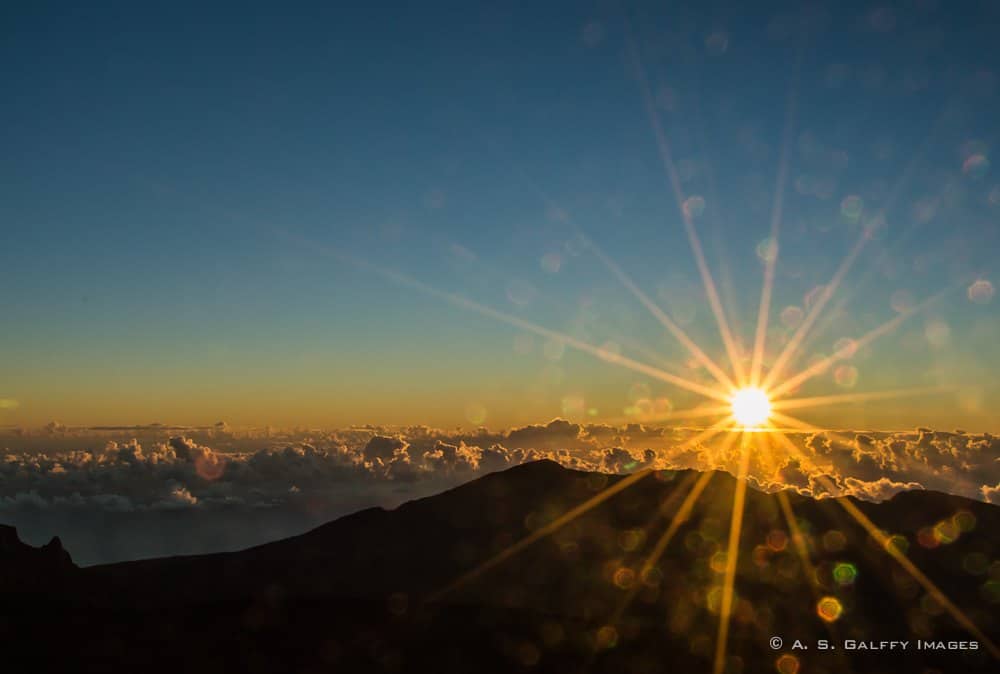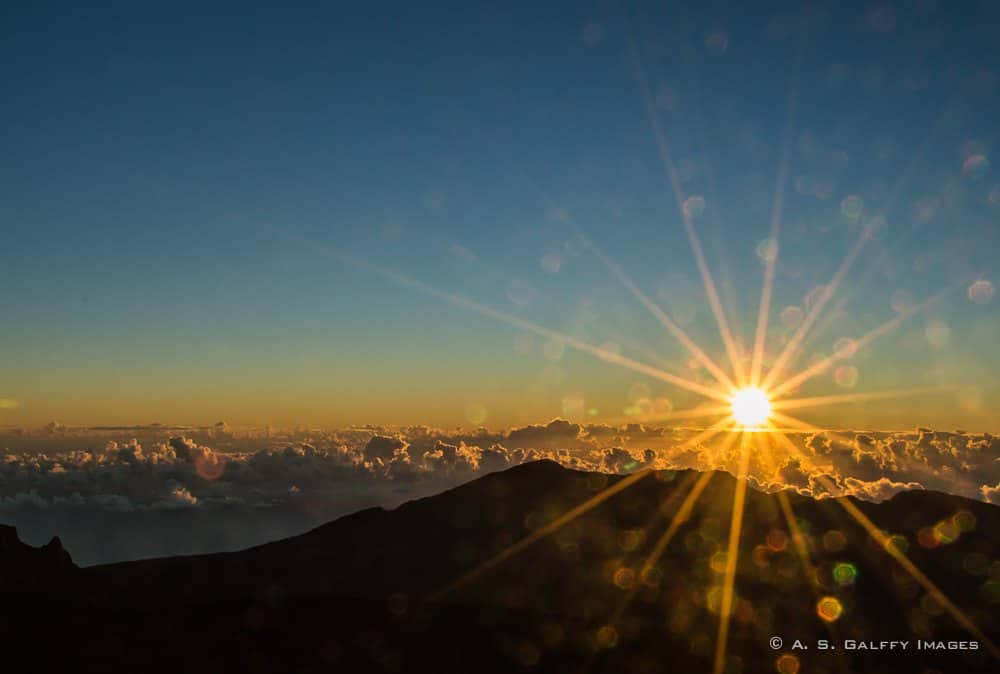 Iao Valley State Park
Iao Valley is one of Maui's most recognizable landmarks. The beautiful deep valley is a peaceful lush area with easy hikes, tropical plants, and clear, natural pools. The 'Iao Needle', a natural rock pinnacle once used as a natural altar, raises high presiding the entire valley.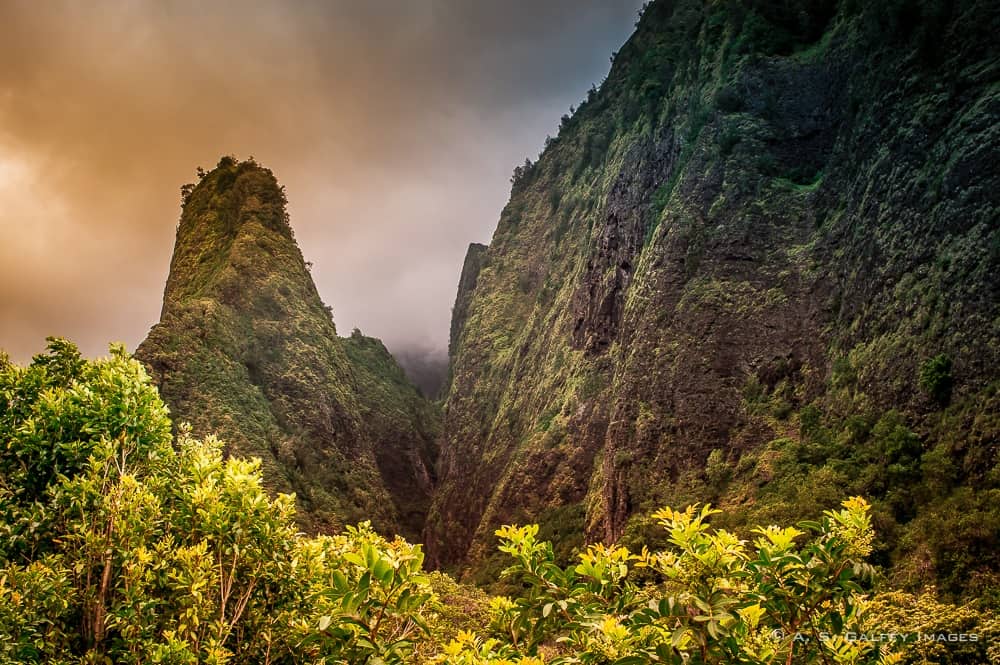 Maui Waterfalls
Gorgeous waterfalls abound on Maui's East side, that gets the most rain. Most of them are just a short walk from the main road. Some of them are seasonal and may get dry in summer. Others have pools with cool, crystal clear water in which you can swim.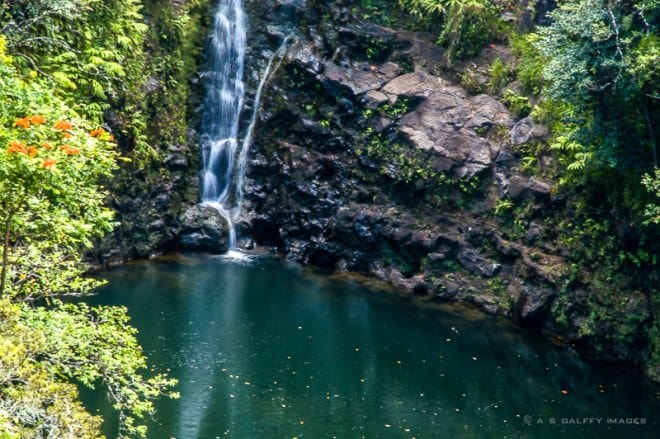 The Garden of Eden Arboretum
Maui is the paradise of tropical gardens. This time we visited the Garden of Eden which is located on the way to Hana, on a high plateau overlooking the ocean. The grounds are dedicated to the rare rainforest species of trees. That garden also features a wide variety of unique flowers and fruits.
The Road to Hana
If you want to discover Maui's hidden natural beauty you should consider driving to Hana. The road is carved into the cliffs of one of the most beautiful tropical rain forests in the world, full of hidden waterfalls, bamboo forests, and miles of untouched jungle that will take your breath away.
Maui Restaurants
If you think Hawaiian dining means a luau of pork, pineapple, and poi, you should think again. Food in Maui is very creative, not particularly Hawaiian, but absolutely divine! Most restaurants are using mainly local fresh products and, of course, the fresh fish. Restaurants range between small joints where the locals gather for dinner and dance, to very fancy 5 star fine dining with French chefs and sophisticated dishes whose names you can barely pronounce.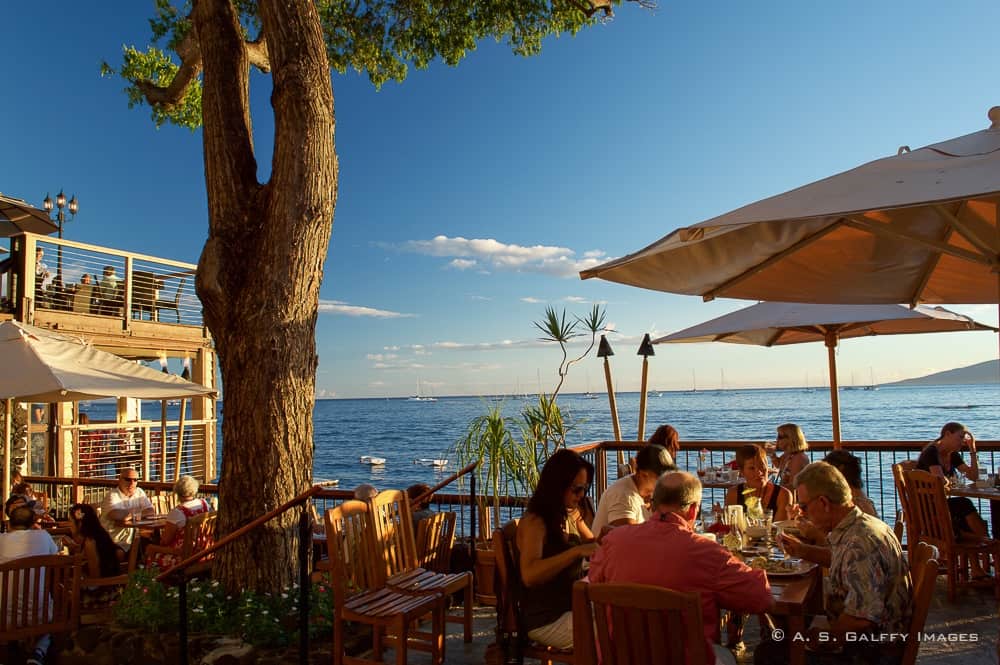 Warren and Annabelle's Magic Show
A tropical island may be the last place on earth you would expect to find a show that surpasses the ones in Las Vegas, but Warren and Annabelle's is just that. After checking in, you will be escorted into Annabelle's Secret Chamber where you will need to find the mysterious passage to the Parlor. Once in the Parlor – an elegant living room where gourmet appetizers and cocktails are served – you will be entertained by the resident ghost "Annabelle" at the piano. Then, as you move into a small, intimate theatre, renowned magician Warren Gibson, will keep you at the edge of your seat for a two-hour magic show. The performance is incredibly entertaining and funny, making the entire audience roar with laughter. It's the best show that I've seen in years!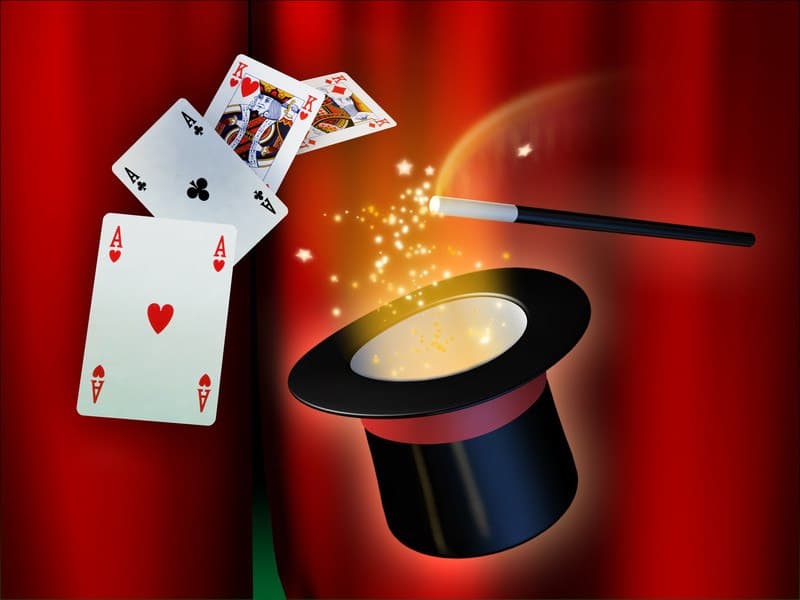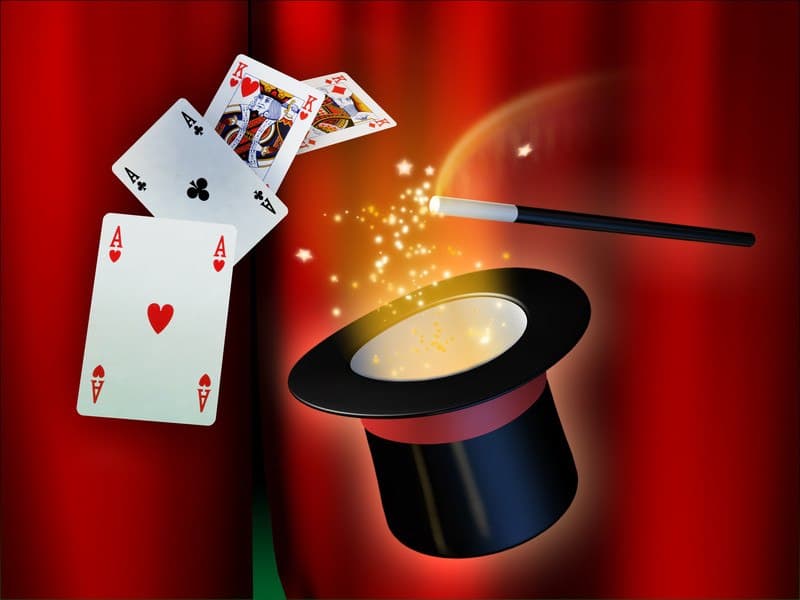 Have you visited Maui? If so, what did you like the best about this island ? I'd love to hear what were your top reasons to fall in love with Maui. Drop me a line in the Comments section.