The Weekly Postcard: Calico, the Ghost Town of Mohave Desert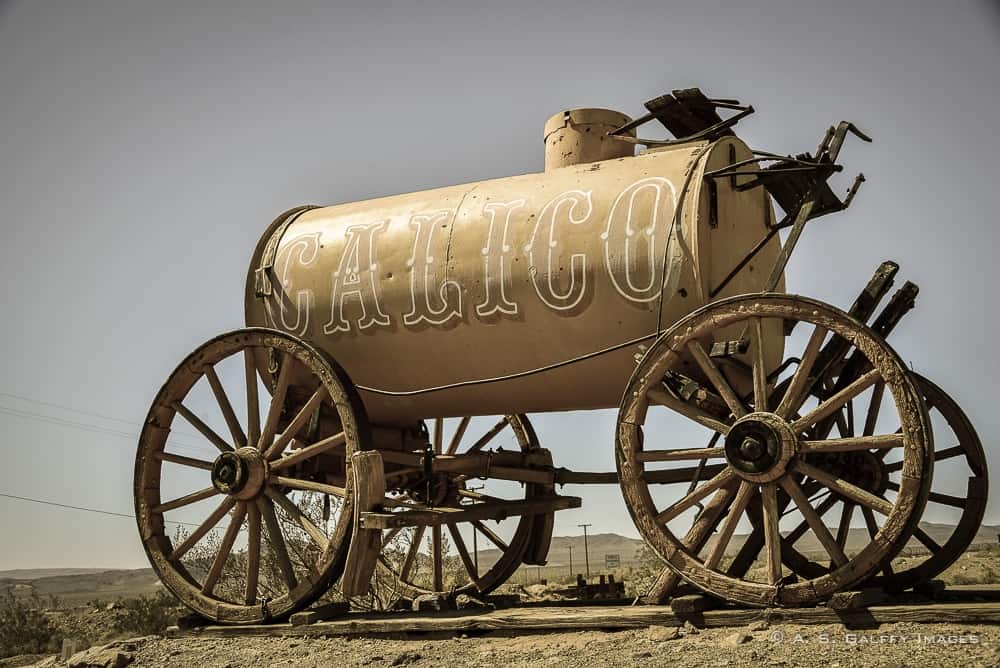 Last updated: June, 2018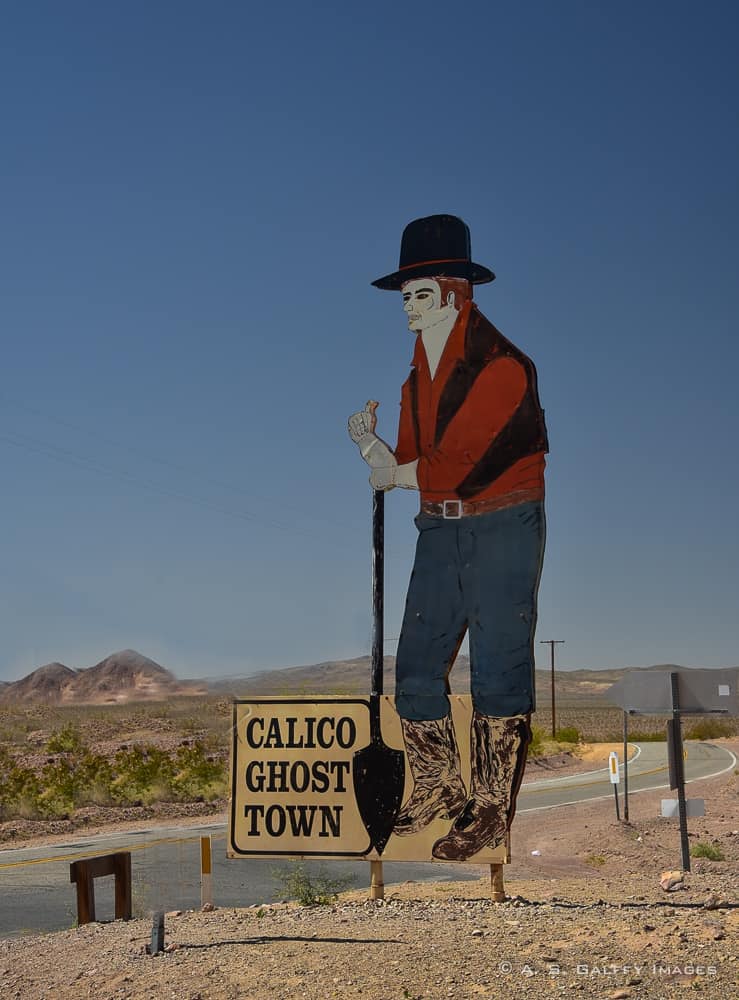 The discovery of gold and silver completely changed the face of California in the second half of the 19th century. Thousands of people lured by the promise of riches began heading west in order "see the elephant," as the Gold Rush was often called. Little towns began sprouting around the gold and silver mines like mushrooms. One of these towns was Calico, in the upper Mojave Desert on highway I-15, somewhere between the City of Angels (Los Angeles) and the Sin City (Las Vegas.)
The story of Calico is not any different from that of the many other mining boomtowns gone bust. In the late 1800's the town was buzzing with prospectors searching for its mineral riches. Silver was discovered here and the Calico became one of the richest mining districts in the state. By 1886 the town's population peaked to 1,200 souls. Calico had a wide variety of businesses and shops, hotels, a jail, saloons, a Chinatown, and –like any respectable town– a redlight district. But when the silver market collapsed later that decade, the town fell into decline. Miners and their families began moving away in search of other opportunities.
As a town, Calico had a turbulent existence. It burned to the ground in the fall of 1883 and then was rebuilt. After being abandoned in the 1930s, the remains of the town stayed neglected until 1950, when Walter Knott –owner of Knotts Berry Farm in Buena Park– converted them into a tourist attraction.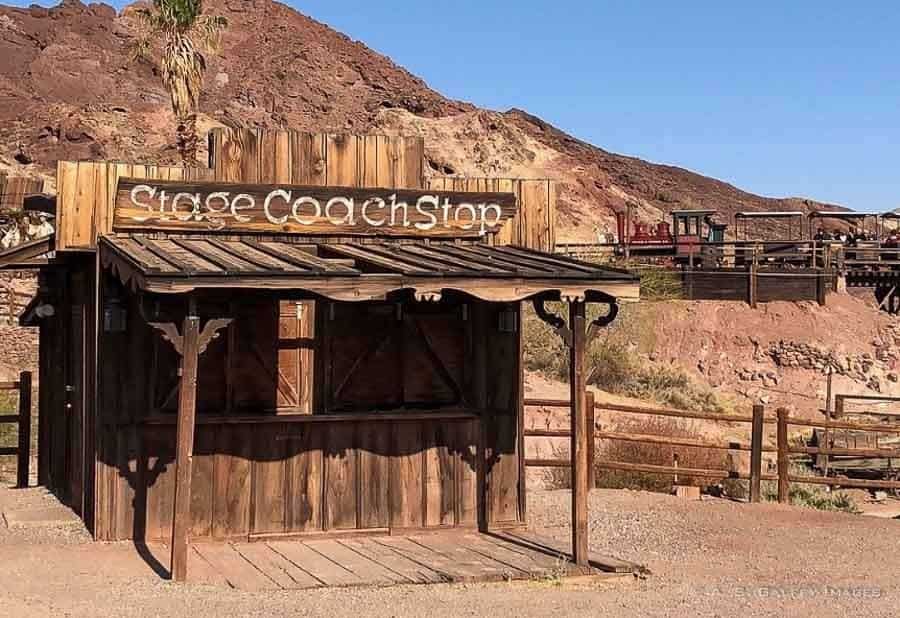 Calico was the first ghost town I'd ever heard of or visited. I loved it for a very long time, but after seeing many others its commercialism and historical reenactments no longer impressed me. That is not to say that it's worth at least a visit.
Calico is now a county park where people come to imagine life in an old mining town, but it doesn't feel very authentic. Unlike Bodie where you get a feeling of isolation, abandonment and sadness, Calico is anything but deserted. It feels more like Jerome, which is actually an 'alive-an-well' ghost town.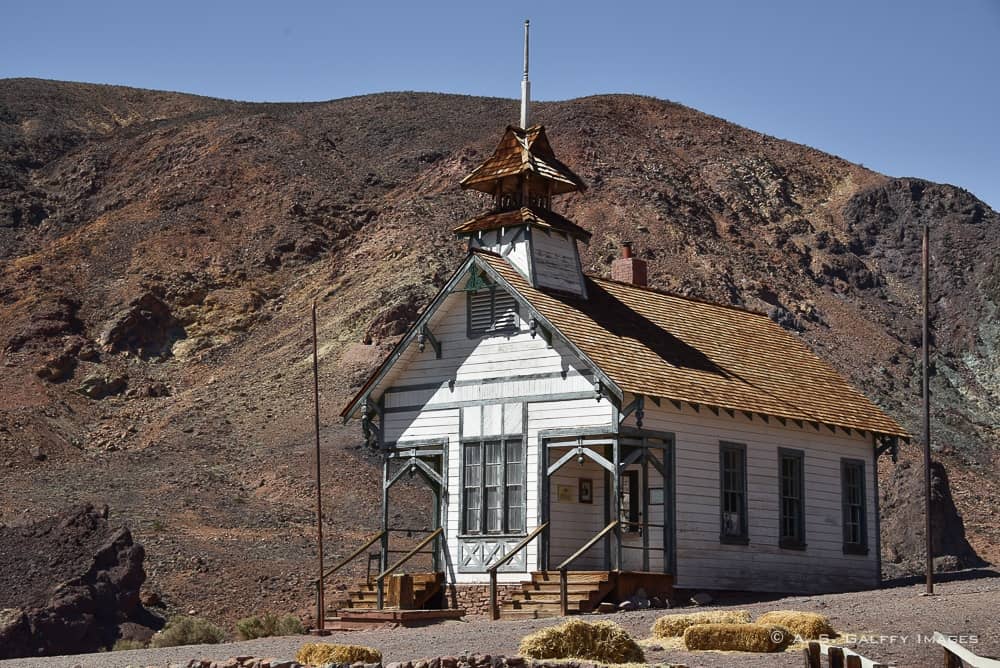 Though five of the original town buildings still exist today, many others were recreated as replicas of their originals. The town a joyful and populated place where at any time of year you'll cross paths with hundreds of tourists. The park operates mine tours, gunfight stunt shows, gold panning, a restaurant, a small a rail road and a number of souvenir stores. If you are a photo enthusiast, you'll find a lot of photo opportunities here.
Admission is $6.00 for adults, $3 for youth (6-15), and free for 5 and under. Well worth it if you have never seen Calico.