Brief History of a Landmark: Hotel Negresco in Nice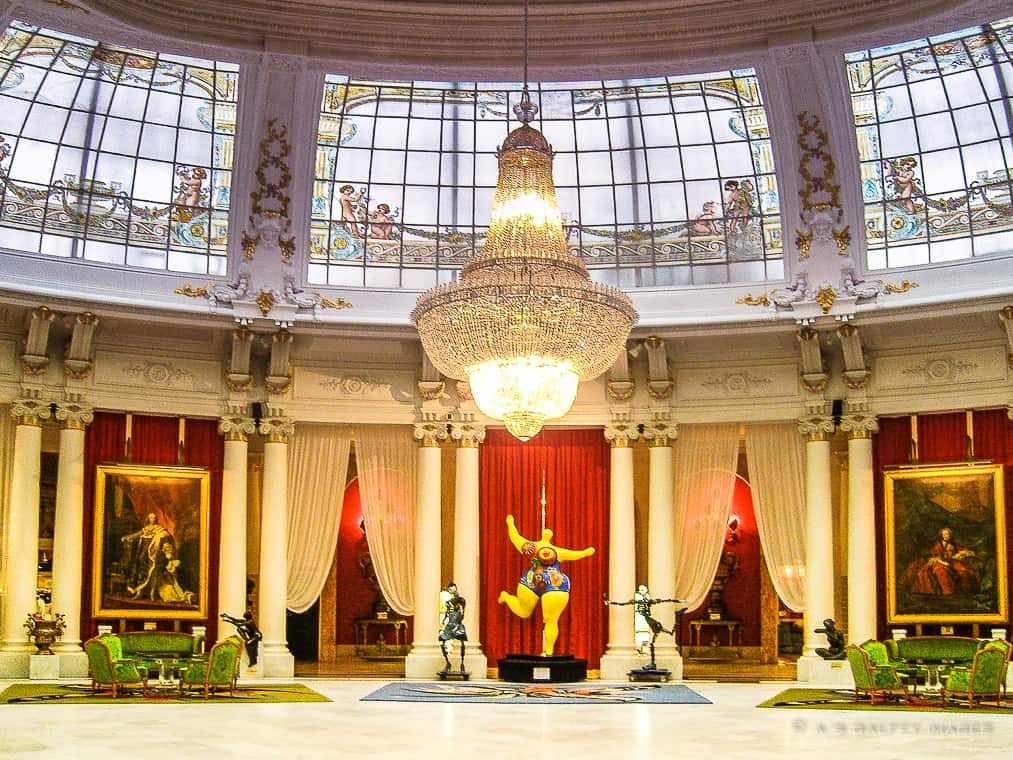 Today's postcard comes from Niece, France and features Hotel Negresco's Royal Lounge.
If you count yourself among those untouched by fame and fortune, this place is most likely out of your league.  But even so, you can still enjoy a walk through the hotel's sumptuous Royal Lounge, with its awe-inspiring glass ceiling and fabulous art work on display.
Le Negresco  is a world famous lavish hotel located on the Promenade des Anglais in Nice. It is one of the most beautiful and noticeable landmarks on the French Riviera. Many hotels claim to have a world-class art collection, but in this case it is utterly true. The hotel displays works by Dali, Moretti and sculptress Niki de Saint-Phalle, as well as a vast collection of rare antiques and historical paintings. The Royal Lounge has a Baccarat crystal chandelier which was commissioned by Czar Nicholas II.
Built by Henry Negresco in the period of La Belle Époque, the hotel epitomizes the glamour of the lost generation of aristocrats. Henry Negresco was the son of an innkeeper in Bucharest, Romania. At the age of 15 he left Romania trying to find his fortune in France. He started  as fiddler but his entrepreneurial skills helped him work his way up with a lot of success. He earned his great reputation and by building other people's businesses and eventually became the best  "maître d'hôtel" on the French Riviera. He opened  Hotel Negresco in 1912, but sadly the hotel's glory lasted only two years. In 1914, as the First World War started,  Henry was forced to transform his hotel into a hospital for the wounded French soldiers. He joined the war effort by helping within the hospital himself. After the war ended he was forced to sell the business in order to pay off his debts. Henry Negresco died a few years later in Paris, impoverished and heartbroken.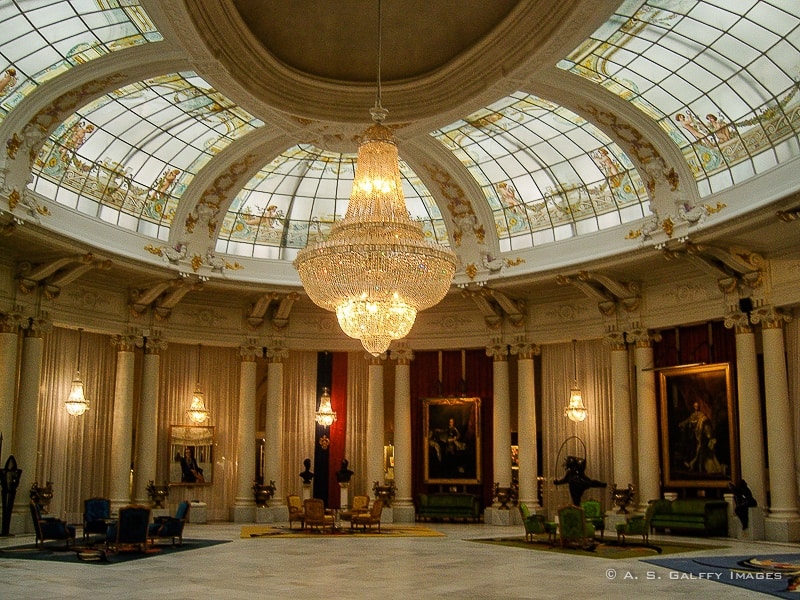 The hotel has changed hands a few times before ending up in the possession of the current owner, Jeanne Augiuer, the daughter of a real estate developer. She bought Le Negresco in 1957 and spent almost 8 years restoring it to its old glory.
Hotel Negresco was the rendez-vous place of artists, writers, politicians, and members of the high society from all over the world. Personalities like Queen Elizabeth of England, Emperor of Japan, Hirohito,  Aga Khan III, President Truman, Sir Winston Churchill, artists like Henri Matisse, Picasso, Marc Chagall and actors like Alain Delon, Grace Kelly, Kirk Dougles, clint Eastwood and Elizabeth Taylor.
In October1974 it was proclaimed a National Historic Monument.