Trapped in a Holiday – The Timeshare Scam Exposed
Last updated: July, 2019
If you didn't fall prey to the timeshare scam yet, keep reading. You may get something out of my story. I love traveling and if you are like me, you must have heard somehow about the timeshare industry.
Chances are that at some point you might have even been approached by some intrusive salesmen, trying to lure you into a timeshare presentation. And I'm sure he made it sound like an easy way to win a couple of hundred dollars for just an hour of your vacation time. Let's face it, traveling is not cheap so who can't use some extra money when traveling? In this article I will share with you my 14-year experience as a timeshare owner and try to expose the timeshare scam.
In our case it wasn't even the easy reward that convinced us to attend that timeshare presentation. Owning a piece of paradise in a hotspot vacation property in Hawaii sounded heavenly. We all know how difficult it is to find a decent hotel room at an affordable price these days. If for the price of a mediocre hotel room we could stay in a clean, well maintained condo, why would we say 'no'?
Back in the summer of 1998 while vacationing in Hawaii, my husband and I have been approached by a salesman from Shell Vacations Club and lured into a timeshare presentation. At the time the Internet was at an early stage and the information about timeshares was scarce.
Lure Into a Sales Presentation
       The sales presentation was pleasant and informative and seemed to make perfect sense. Newly immigrated from Europe with a young son and not much money on our hands, we knew we couldn't afford to buy property in Hawaii or somewhere else. On the other hand, with hotel prices always on the rise it seemed that a timeshare investment would always keep us ahead of the game. Oh, did I say investment? I guess I did, but little did we know at the time that it would rather be a money pit. So two months and a $18,000 later, we were the proud owners of a timeshare on the Big Island of Hawaii. Lucky us!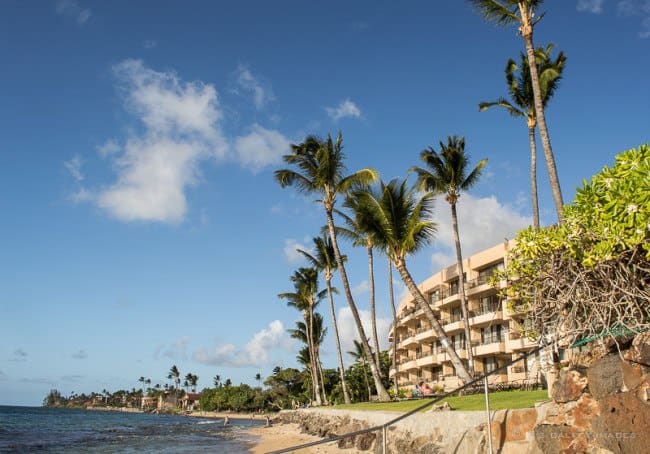 Most timeshare purchases are deeded, or "fee simple"). This means that the purchaser is buying an actual share of ownership in the resort. Non-deeded timeshares, also known as right-to-use, certificate or vacation-interval timeshares, are more like a club membership. But no matter what shape or form, all timeshare resorts charge an annual fee for maintenance, utilities and taxes. Resorts can increase the fees each year. The initial fees at the time you buy are not locked in and that's where the big catch is. We had a two-week share of ownership for which our annual fee was around $1,400. At the time of the presentation we addressed our concerns regarding the yearly increase in this fee but have been assured that, as owners, we will always have a say in it. 
The first few years into our ownership we were pretty happy with our deal. Every year we kept coming to Hawaii bringing family and with us and even going on different islands. But even from the beginning we noticed that the top floor units, or the ones facing the ocean were never available. They always seem to have been snatched from under our nose by somebody who arrived earlier. Even more, the only units available on our arrival were always on the ground floor. Even worse. They were facing the garage, the noisy swimming pool area, or the trash collecting area. I can't remember a single time in almost 14 years when we did not have to change units at least two times before receiving something barely decent. So our vacations were always starting with arguments, complaints and repeated trips to the reception desk. All those nice, smiling, and helpful selling agents that roamed the resort grounds on our presentation day seemed to have mysteriously vanished.
As time went by we grew less and less fond of our timeshare deal. Not only had we not purchased a piece of paradise, but our "deal" was turning into a liability. More and more fees began to appear every year. If we could not use our time on a certain year we had to pay a $25 fee to bank it for the following year, or loose it. We could make one free reservation a year. For the subsequent ones they would charge us a $25 fee/reservation. If we stayed for two weeks in a resort, the first cleaning fee was free but the second wasn't. So if we wanted our towels and bedding changed and the room cleaned, we had to pay another $50. Other fees included: resort fee ($100-$150), air conditioning/heating fee (depending on the usage), parking fee ($10-$20/night), exchange fee ($150-$170).
Once we got bored of going to Hawaii two times a year and decided to exchange the timeshare for other places, we were confronted with the cruel reality of "unavailability". Whatever resorts we asked for were always unavailable. No matter how flexible we tried to be, it still didn't work. We were either too early or too late, but never on time in requesting a resort in big demand. In exchange, we were always offered alternative vacation spots in the middle of nowhere, in places never heard of. And to make things even worse, our maintenance fees were growing rampantly, to the point where 10 years down the road they almost doubled. Just the yearly fee itself would have covered a 5 star hotel room for two weeks in Hawaii or anywhere else (forget the $18,000 invested in the purchase price!)
After our son went off to college, we started traveling at less busy times of the year hoping to have a better chance at nicer units, but that didn't turn out any better. After some research, we learned that resorts save their best units for cash rentals (not foolish timeshare owners, like us!) And to add insult to injury, they even rent them for less than our yearly maintenance fees cost.
Last year we finally decided that it was time to get rid of our beloved timeshare, even at a loss. To our dismay, we found out that nobody wants to buy it. Even worse, nobody wants it even gifted! And why would they? It's a liability. We even tried to donate it to some non-profit organizations that could use it for fund-raisings. But they turned us down too.
       Considering the struggling economy in the past years and ever increasing maintenance fees, sellers outnumber buyers by a huge margin.  This has driven the prices of resales down to levels never before seen in this industry.  Some timeshares have depreciated over 99%. It's quite common to see timeshares listed for a single dollar, because people just try to get rid of them. They are only looking to get rid of their annual maintenance fees!
Unfortunately, the demand side for resales is just as bad. Most people don't even know there is a resales market available until after they buy from the developer. Why else would anyone buy them from the developer if they could get the exact same thing for a fraction of the price?  
In most cases a contract rescission is not even an option. If you stop paying your maintenance fees you can be sued and have your credit ruined. Fortunately for us, our contract included a provision for cancellation, which is extremely rare in the industry. In the end, we forfeited out certificate of title and all our points and got out of the deal without having to hire an attorney. I guess we were lucky after all. But I have to admit that we learned a good lesson for the price of $18,000.
Are you a victim of the timeshare scam ? Please share your experience in the comments section below.