The Weekly Postcard: Mogosoaia Palace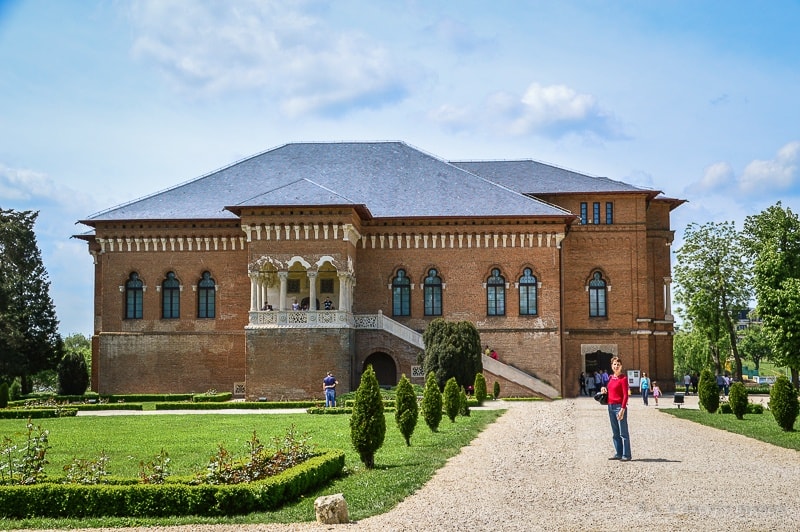 Last updated: July, 2019
Just a stone throw away from Bucharest, Romania's capital, lies one of Romania's most beautiful castles: Mogosoaia Palace. Set on the shore of the lake that bears the same name, Mogosoaia Palace was built by Constantin Brâncoveanu, prince of Wallachia and one of the most active monument builders of his time.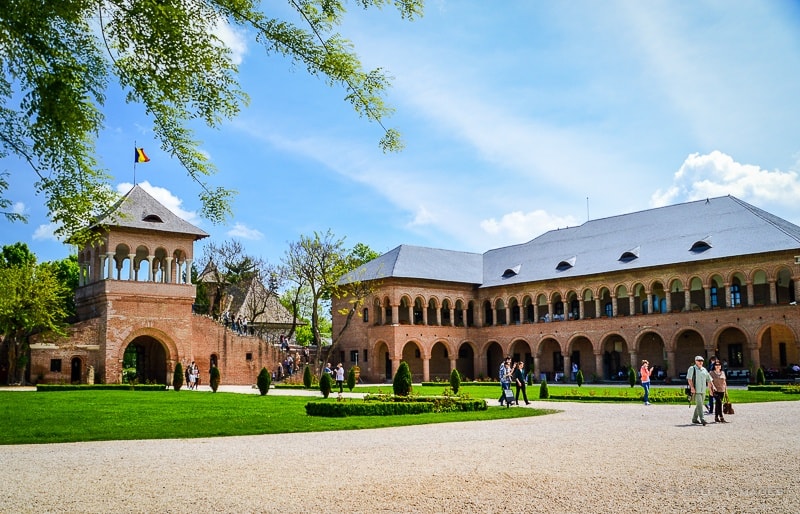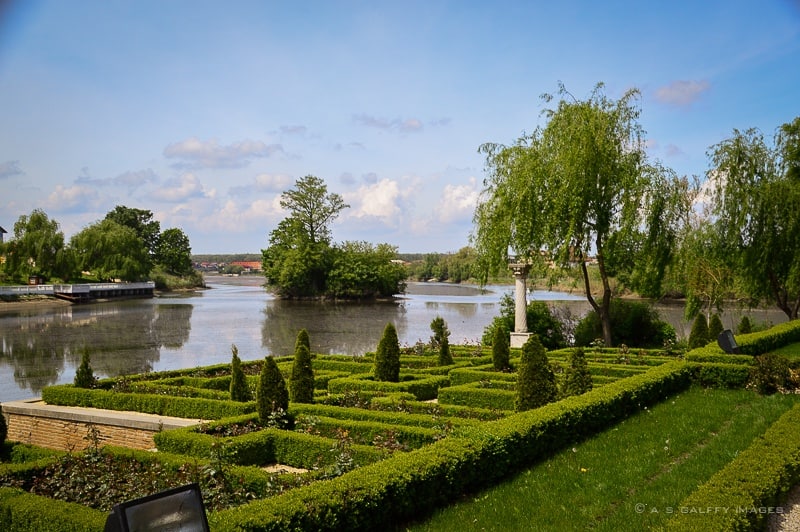 The first building erected on the premises was the Saint George Church (1688), just outside the palace gates. The church still preserves the original frescos. On one side you can see Brâncoveanu and his four sons. On the other side, you can see his wife, Lady Maria, and their seven daughters. The palace itself was finished in 1702 and given as a present to the ruler's son, Stephen.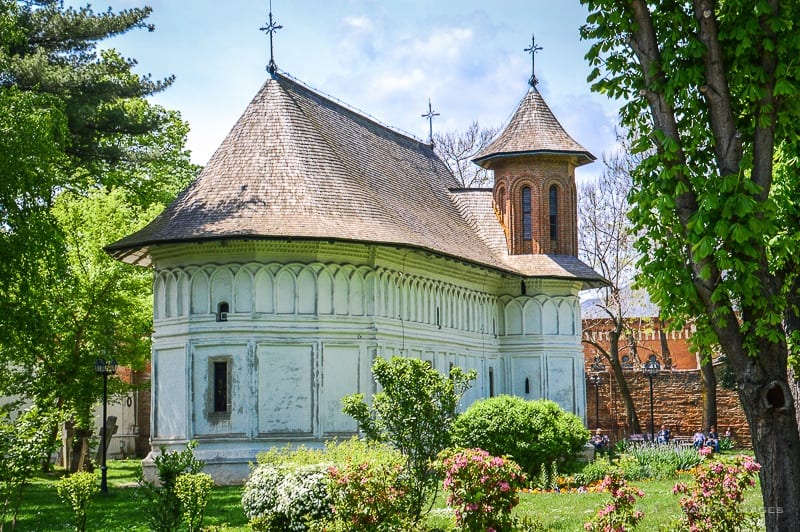 A Brief History of Mogosoaia Palace
Born into an old family with a great cultural tradition, Brâncoveanu received a high education. He was groomed to become a leader since an early age . Brâncoveanu had a long and peaceful reign (1688–1714). He managed to keep the Turks at bay, while the country enjoyed a long period of peace. Brâncoveanu took steps in negotiating anti-Ottoman alliances first with the Habsburg Monarchy and then with Peter the Great of Russia. But in the end, betrayed by his boyars, Brâncoveanu was dethroned by Sultan Ahmed III and brought under arrest to Constantinople. The ruler was imprisoned and beheaded together with his four sons at the Fortress of the Seven Towers. Their bodies were thrown into the waters of the Bosphorus and their heads stuck in poles and placed for three days at the gate of the Harem.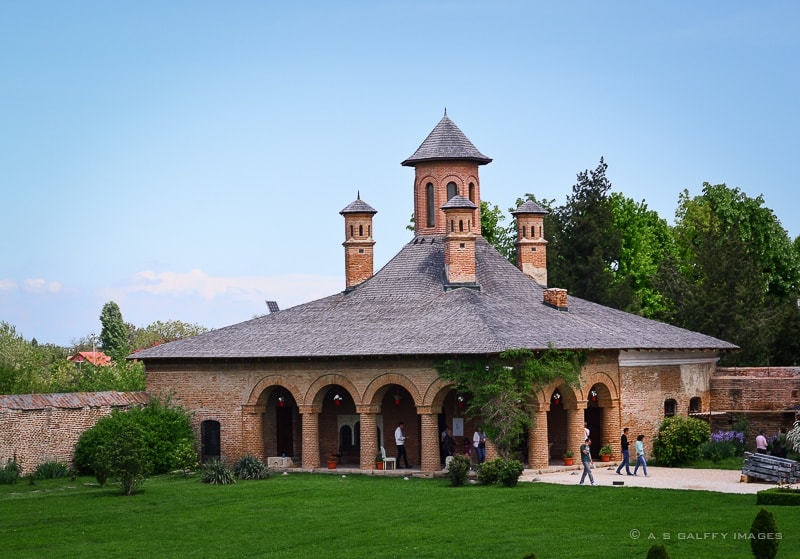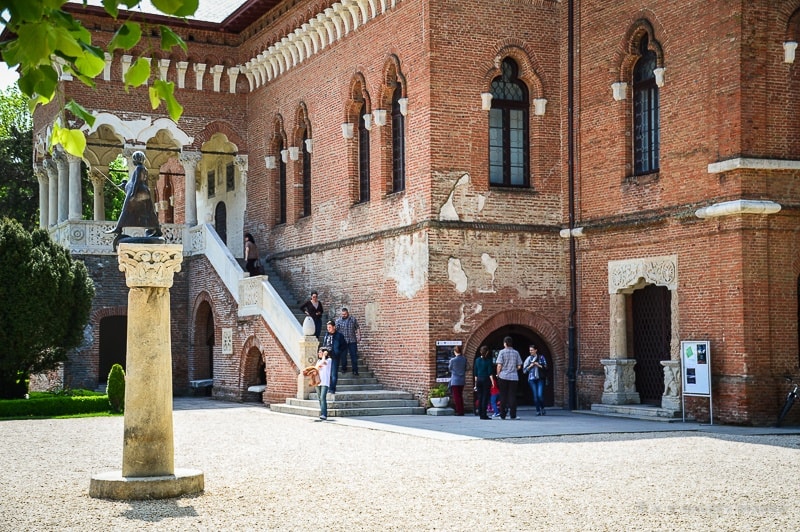 In 1832, when the last of the Brâncoveanu descendants died, the palace passed on to the Bibescu family who restored it and also did some modifications. After 1945 when princess Martha Bibescu fled the country, the communists seized the palace and declared it a historic monument. During the Communist Regime, the palace was completely neglected and its entire art collection was stolen.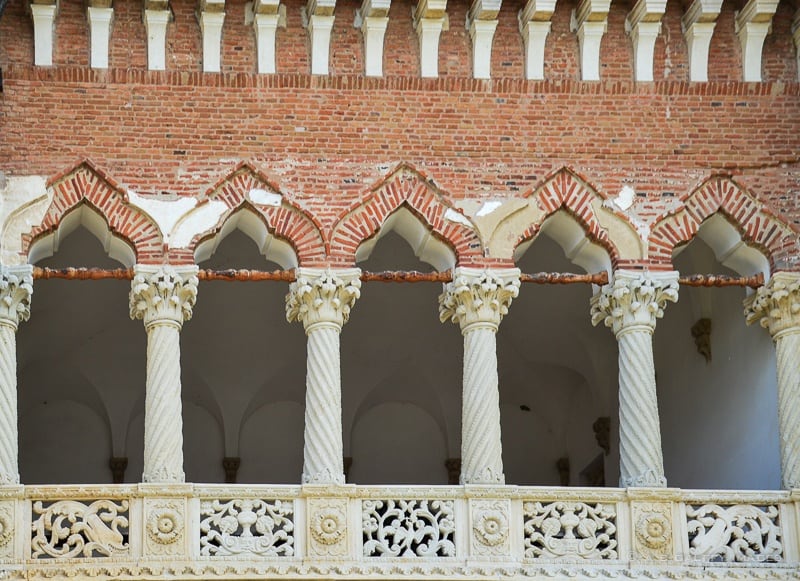 Mogosoaia Palace Today
Today, the Mogosoaia Palace is home to the Brâncovenesc Art Museum and a popular tourist destination. Visiting the palace is an easy day trip from Bucharest, either by car, bus, or by train. There are daily trains leaving from Gara de Nord (the North Train Station) and the journey takes about 15 minutes. For more about Romania and the many reasons to visit it, read this article.