The Weekly Postcard: Pelisor Castle in Sinaia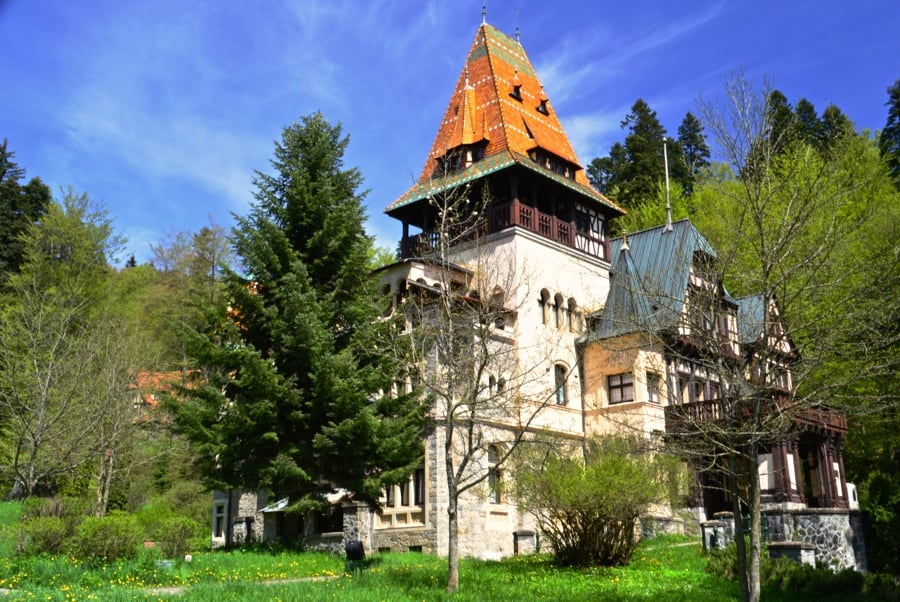 Last updated: July, 2017
Pelisor Castle is part of a larger architectural complex consisting of three castles: Peles, Pelisor and Foisor, built by King Carol I of Romania. The King chose to build his summer residence, Peles Castle, in the beautiful setting of the Carpathian mountains, near the town of Sinaia. He also ordered the construction of Pelisor Castle next to Peles, for his nephew (and future king) Ferdinand of Hohenzollern and his wife, Maria. The construction started in 1899 and lasted for three years, during which time Ferdinand and Maria lived in the Foisor Castle.
A tour of the Pelisor will give you a glimpse into the royal family life. Queen Maria decorated it herself in a very original and unique style, combining Byzantine and Brancovenesc features. She has always been extremely attached to Pelisor, where
she even died in 1927 after trying to stop a duel between her sons.
The palace complex belonged to the Romanian royal family until 1948 when it was confiscated by the communists. After the collapse of communism in 1989, it has been returned to them. In 2006 former King Michael I of Romania took legal possession of the three palaces and started negotiations with the Romanian state for selling them back. The main castle of Peles has already been sold, but apparently no agreement has been reached regarding the Pelisor which may remain forever a place for the royal family and King Michael's heirs.