Planning a trip to Greece and not sure what to wear? Greece is one of Europe's most popular travel destinations, filled with ancient history, stunning archeological sites and mesmerizing beaches. But figuring out what kind of clothes to pack can be tricky, especially if it's a place you've never visited before.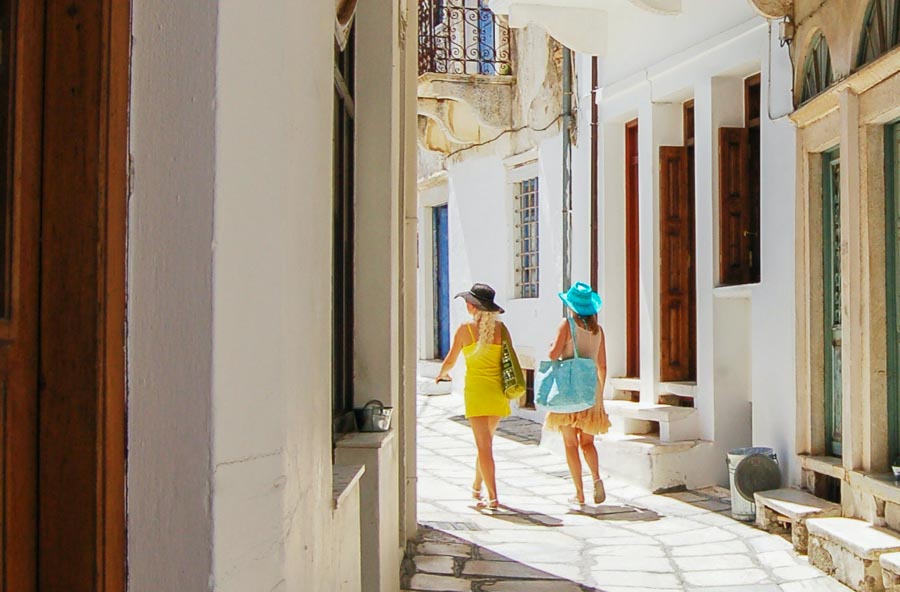 Well, no need to worry. In this post I'll tell you a little about fashion in Greece, what the weather is like and also give you some tips on what to wear. I'll wrap up with a list of things you'll need to pack, whether you are heading to the islands, Greece's mainland, or a road trip in the Peloponnese.
Fashion in Greece
In ancient times Greeks draped themselves in togas and himations, but today they mainly wear modern "global-style" clothing. Except for some special occasions when they dress in traditional Greek costumes, you won't be seeing people dressed in foustanellas and pointed shoes (tsarouhia) on the streets of Athens.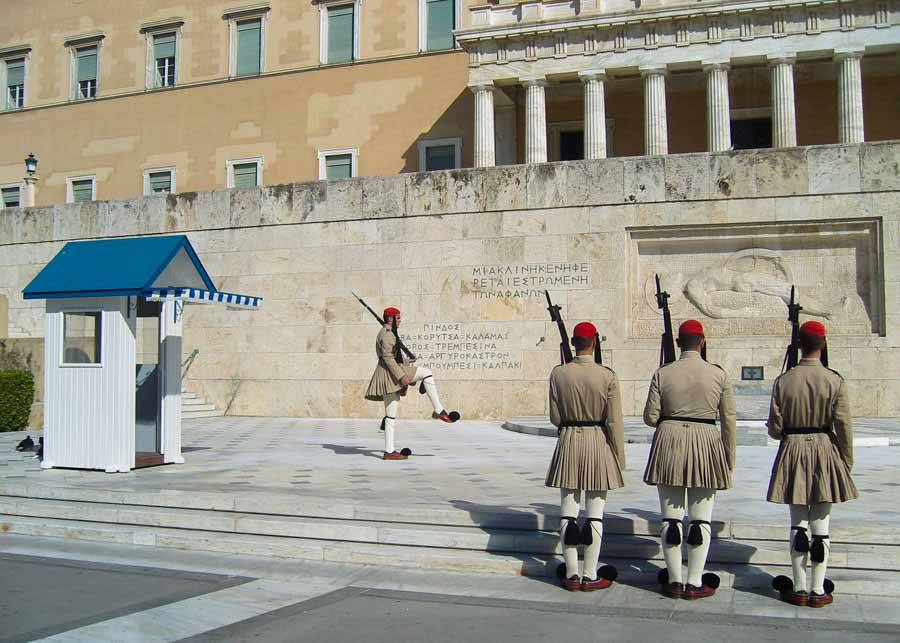 But unlike the Western Europeans who dress stylish and classy, in Greece people don't concern themselves too much with fashion. They tend to put more emphasis on comfort than on style.
One of the reasons for that is the weather, which for the most part is warm in Greece. And since there are more warm days than cold, locals tend to wear simple, lightweight clothing and comfortable shoes.
But another reason for which people in Greece don't wear very fancy clothing is a financial one. The 2008 economic crisis took a big toll on the Greeks. So even the ones who were in the habit of wearing brand-name, expensive clothing had to stop spending money on useless things.
How Much Luggage to Pack for Greece
You really don't need a lot of clothes in Greece. The weather is mainly warm here, or even too hot. Therefore, unless you plan to visit Greece in the winter when there is a lot of rain, you'll only need to pack lightweight fabrics, like cotton and linen. We usually take two carry-ons plus two backpacks for electronics and liquids.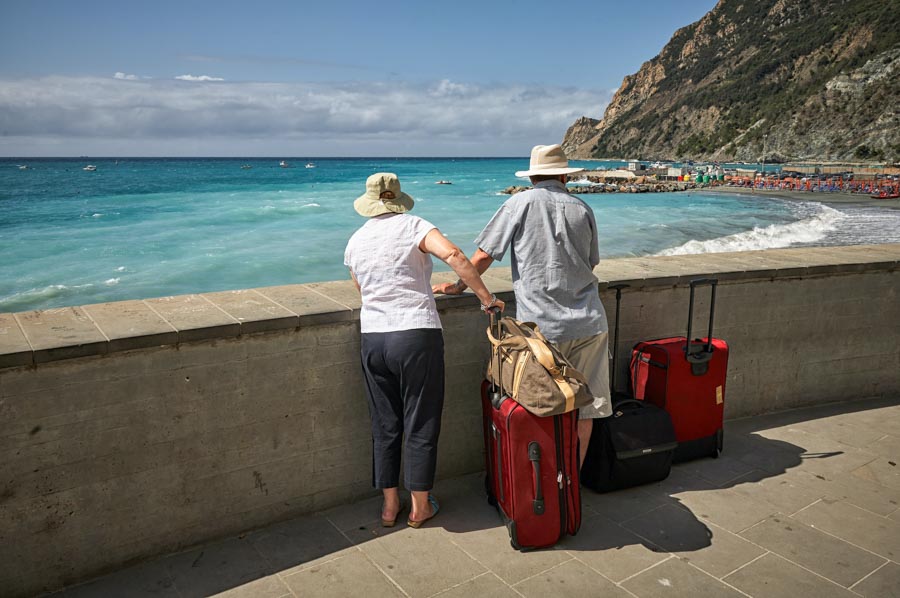 For the highest-rated luggage with the best customer reviews, I recommend Travelpro®. They sell some of the best carry-on and checked bags, as well as travel totes and accessories. Aside from the impressive quality and durability, the company also offers warranties on their luggage.
What to Wear in Greece
Choosing what outfits to wear in Greece depends somewhat on the season you want to take your trip. If you are planning to visit in the winter (December – February), late fall (November), or very early spring (March) make sure to pack a sweater, light jacket, long pants and toe-covered walking shoes.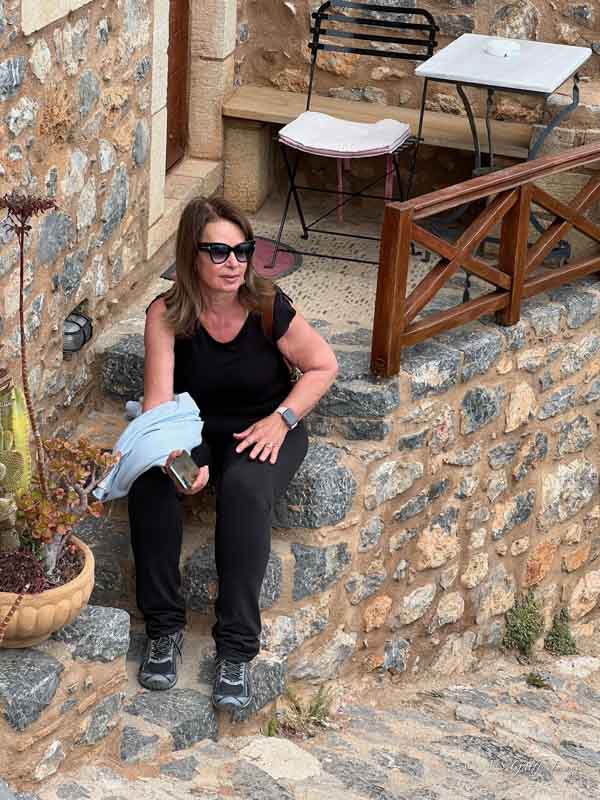 As far as a 'traveling etiquette' there is no official dress code in Greece, unlike in countries like Morocco or Jordan where dressing modestly is a requirement. Nonetheless, in luxury hotels and restaurants you are expected to wear more formal clothing, so you should pack a nice, elegant shirt and slacks, or a more stylish dress for the evening.
The only place where a dress code is required is at the religious sights. In the Greek Orthodox churches and monasteries men have to wear long pants and women have to cover their arms and wear long skirts. These are very strict rules, so if your Greece Itinerary includes visits to churches and monasteries, make sure to add these items to your packing list, or you won't be admitted inside!
Overall we found Greece to be much more casual than the rest of Europe. Bottom line, you can confidently wear just about anything in Greece without committing any fashion faux pas!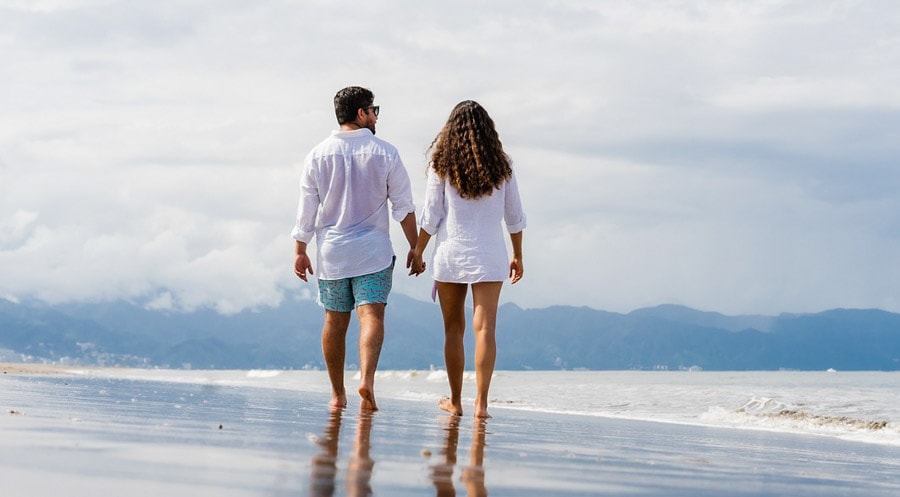 The Essential Packing List for Greece
Below is a list of vacation outfits to wear in Greece that should be ok for all seasons. Days are warm and evenings are generally cool and breezy, so a light sweater is always a good idea. We visited Greece both in spring and fall and although it rained few times, it was more of a hot tropical type of rain, not a cold autumn rain.
Light Tops and T-shirts
A few lightweight blouses and tank tops are a must for any trip to Greece, as you can wear them almost everywhere. I recommend linen or cotton as fabrics for both men and women, because they keep you cool.

Pants, Skirts and Shorts
Maxi or midi skirts and linen pants are perfect additions to your Greece packing list. They are extremely versatile, so you can wear them at the beach on even in the evening. Skirts come in very handy if you plan to visit any religious sites as well.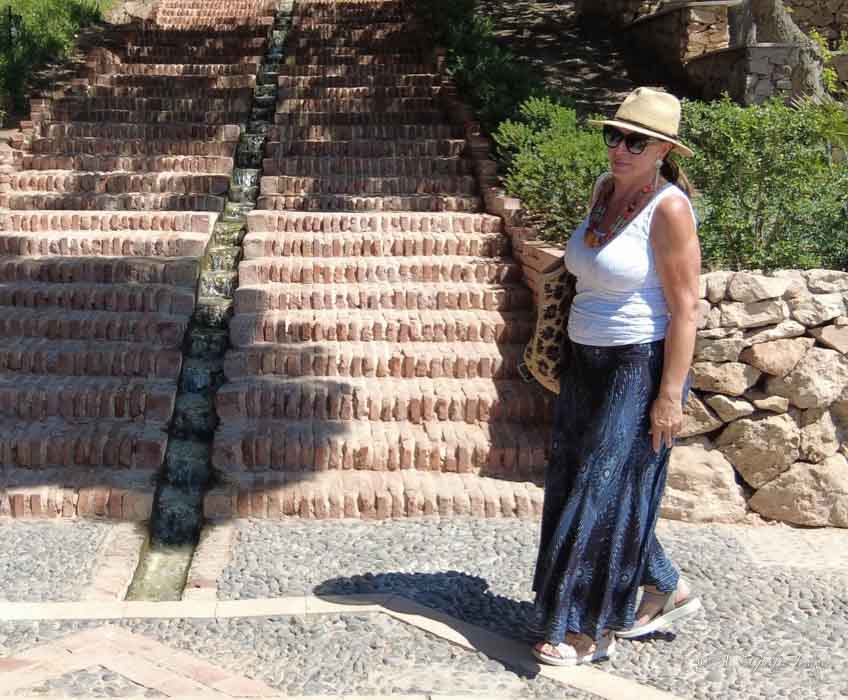 You'll also want to pack a pair of shorts or two for the beach. I like the white or the classic denim look without the uncomfortable feeling of a tight pair of shorts.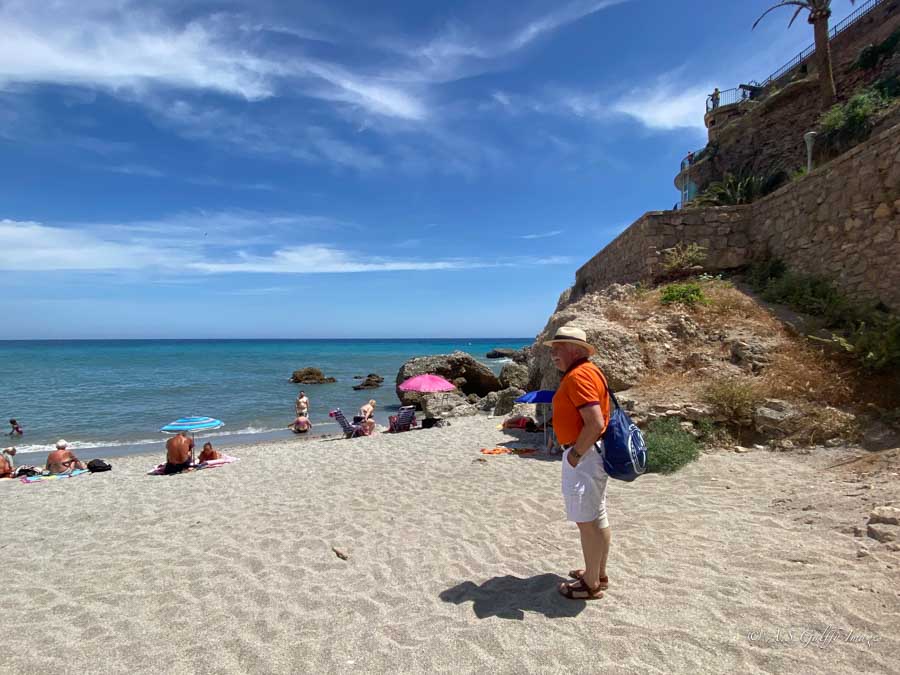 Summer Dresses
Sundresses are an essential item to add to your packing list for Greece. They are very versatile, lightweight and take very little room in your luggage, so you can pack a maxi dress and a few mini dresses. Here are a few ideas of inexpensive dressed that you can buy at Amazon, but you can also find more at Anthropologie, Lulu, or on Etsy.

You can wear dresses almost everywhere in Greece, from morning till night. Depending how you accessorize, you can make a dress look more or less elegant. Wear dresses at the beach with flip-flops and a sun hat, or in the afternoon for a walk around town. I suggest bringing 4-5 sundresses with you. They don't take much space in the luggage and as a women you'll probably like to change more often.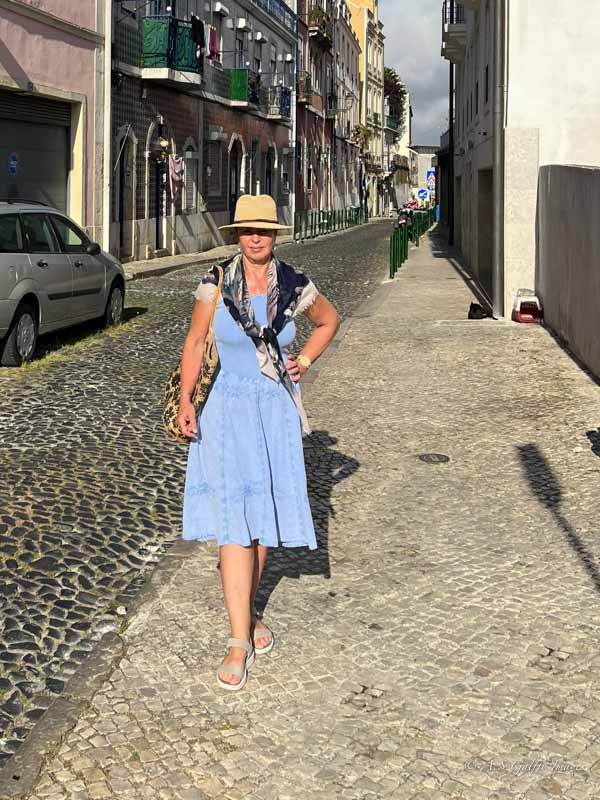 Bathing Suits and Beach Cover-ups
Beachwear shouldn't be left out of the luggage even if your trip takes place in autumn or in spring. There are warm days in Greece year-round and no matter where you're headed, chances are you'll be surrounded by plenty of beaches that you'll want to visit.

One thing to keep in mind is that Greek men, like almost all other Europeans, wear Speedo-style swimsuits. So don't be surprised if you see a lot of tiny swim briefs on the beaches of Greece.
As a woman, I find a swimsuit cover-up very convenient for the beach. It's nice to have something light to throw over your swimsuit when you walk on the beach, or from the beach to your hotel room. I also wear it to protect my skin from the strong sun. Or if I am on a boat.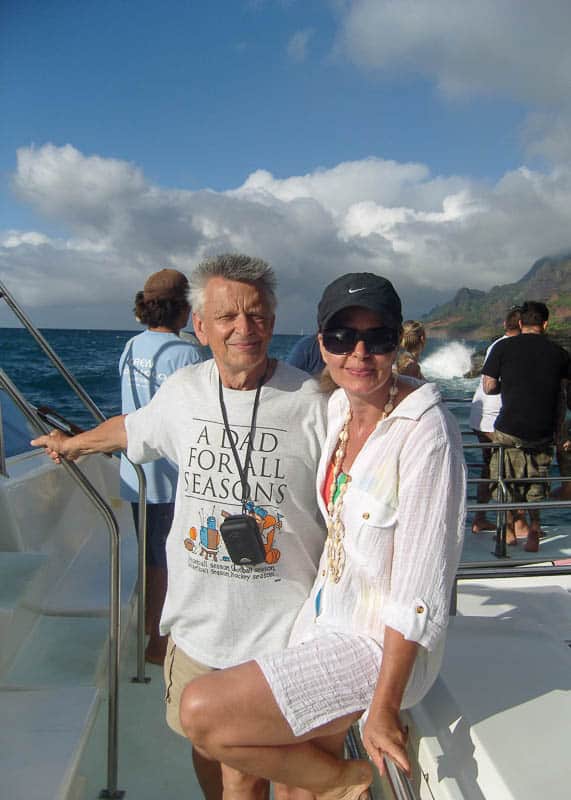 Also, always pack a hat, sunglasses and sunscreen as the sun is pretty strong in Greece, much like it is in Southern California, where we live. I'm used to wear sunscreen on my face even in winter, so I did use it in Greece even when it was overcast.
Sandals, Sleep-ons, Walking Shoes
Greece is full of beautiful beaches, but many of them are rocky and difficult to walk on. Others require some climbing down on steep cliffs. So rather wearing hiking shoes to these kind of beaches, I suggest wearing water shoes. I have some super lightweight mesh water shoes which are breathable and dry very quickly. Their soles have great traction as well, even in wet conditions.
I also recommend packing sandals and walking shoes with sturdy soles, as streets in Greece are rough, like in most other European countries. Since we started traveling in 1989, I have always wore Born, Ecco, and Clarks and have always been happy with these brands.

Totes and crossbody bags
I have a weakness for bags, which makes deciding which one to take with me when I travel always difficult. Luckily, when packing for Greece this is not much of a problem.

You basically won't need but a tote for day time and a small bag for the evening. I don't particularly like crossbody bags, but considering that petty theft is pretty high in Greece I strongly recommend using them.
Hats and Sunglasses
Hats and sunglasses are a must for your packing list to Greece, as you'll be wearing them day-in-and-day-out. A hat not only it protects your face from the sun, but it also does a really good job in covering up your crazy-looking hair when you don't feel like doing it.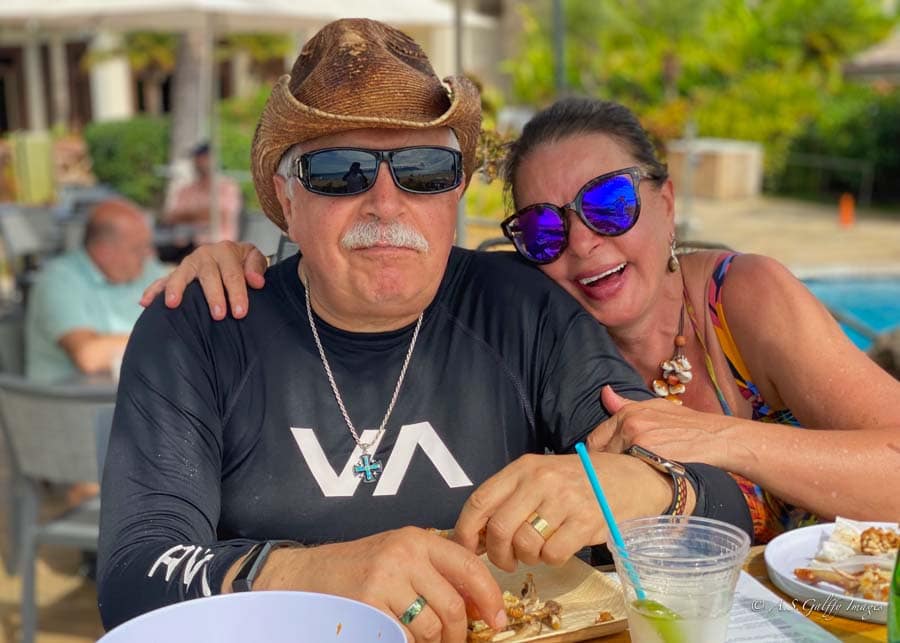 And if you don't have enough space in your luggage to bring a sun hat, you can always buy one in Greece. They are very cheap and you can find them almost everywhere.

Light Jacket and Sweater
The weather is warm for the most part in Greece, but rain is always possible, especially in the mountain areas. Therefore, it's always a good idea to pack a light jacket or a sweater which will come in handy on the plane as well.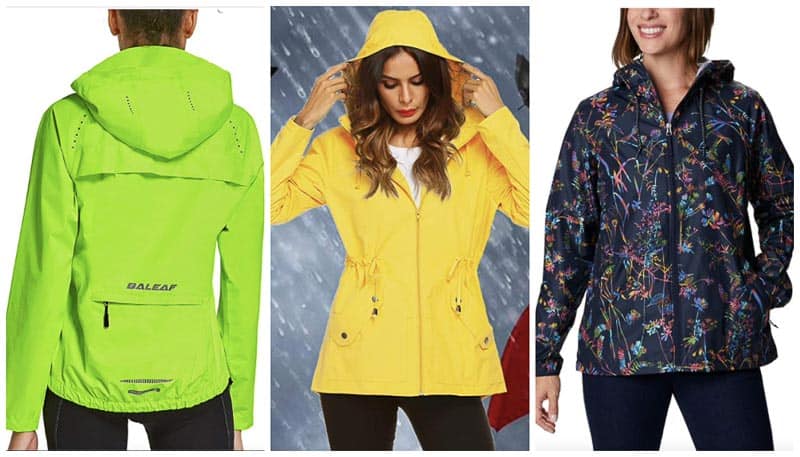 I like to add a track jacket, windbreaker or long sleeve athletic top to my packing list for Greece. A light jacket will keep me warm and also keep the rain away. View them at Amazon.com
What to Wear in Greece in the Evening
Most people change into dressier clothes in the evening to go out to dinner, or walk around town. My favorite attire for the warm night in Greece are the sundresses. Almost any dress would do. Just put on a pair of platform sandals and some jewelry, and you'll look chick and elegant.
Men could wear a linen or cotton pair of slacks, a light button-down shirt and sandals. You can also wear shorts if it's very hot, but not at the high end restaurants.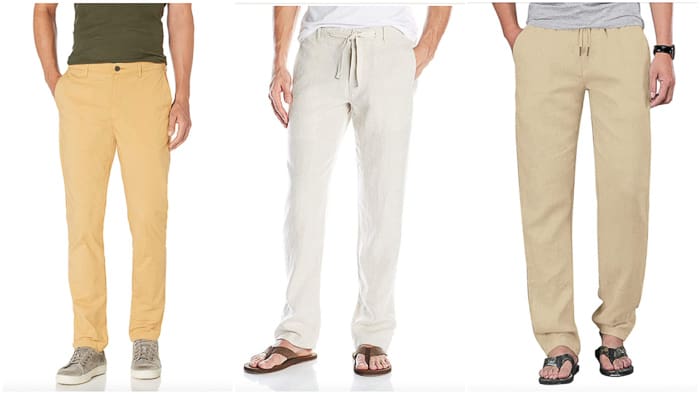 What You Shouldn't Pack for Greece
There are a few things that you shouldn't add to your packing list when traveling to Greece. Here are a few of them:
High Heels and Very Elegant Clothes
As a woman you may be tempted to pack a pair of two of high heel shoes when coming to Greece, but don't! Heels are almost impossible to wear on the hilly cobblestone streets you'll come across in almost every town. If you want to bring something more elegant, choose a pair of comfy wedges.
Also don't bother bringing very fancy dresses or suits. Greeks dress modestly, so there is very little chance you'll feel undressed in Greece.
Expensive Jewelry or Large Sums of Money
I strongly recommend not taking any expensive jewelry or valuables with you to Greece. Petty crime is pretty high in this country, especially in big cities like Athens. There were cases when money and expensive jewelry "disappeared" from hotel safes in Greece, so be careful. Besides, when you spend so much time outside, you probably won't need to wear gold and diamonds!
Beach Towels
It may seem counterintuitive, but you shouldn't worry about adding any beach towels to your packing list for Greece. While you'll obviously need them for the beach and pool, your hotel or rental property will almost certainly provide them. There is no need to overload your luggage with them.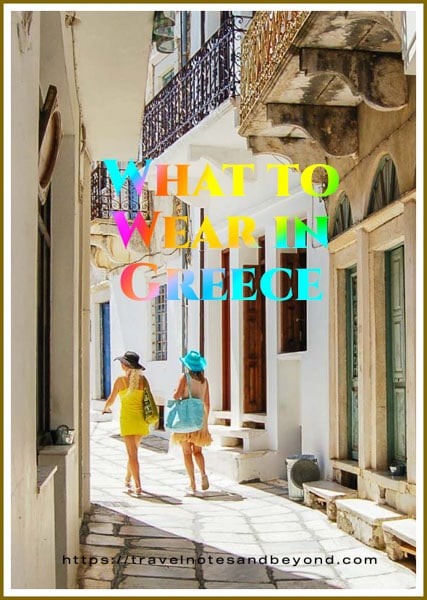 RELATED POSTS: