Browsing Through the Budapest Markets – the Great Market Hall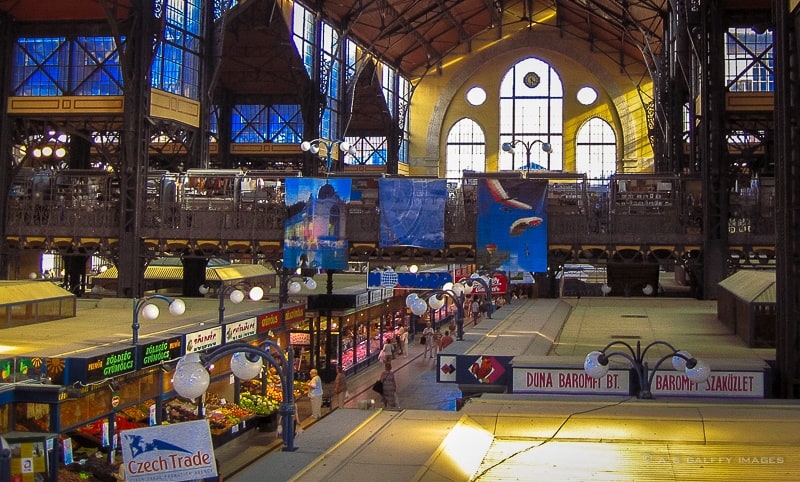 Hungarians never lost touch with farming, they still make their own cheese, sausages, and pastries, they still grow their own organic foods. It is for a good reason that Budapest markets are so famous. Just stroll into the Great Market Hall (Nagy Vásárcsarnok) on any day of the week and you'll understand why locals and tourists are crowding the building just alike. From the moment you step in, the smell of freshly baked strudels and cakes starts tickling your nose. Just the sight of all the fresh produce and meats in the stalls will make your stomach growl.
The most famous of the Budapest markets is undoubtedly Nagy Vásárcsarnok (the Great Market Hall). Located just minutes from the city center, on Vámház körút 1-3 (Vámház boulevard), in a beautiful historic building the Great Market Hall is the oldest and largest indoor market in Budapest. The building itself is an architectural masterpiece, still bearing the original metal structure roof covered with ornamental tile. The ground floor offers produce, meats, pastries, candies, spices, and spirits such as paprika, tokaji, and caviar.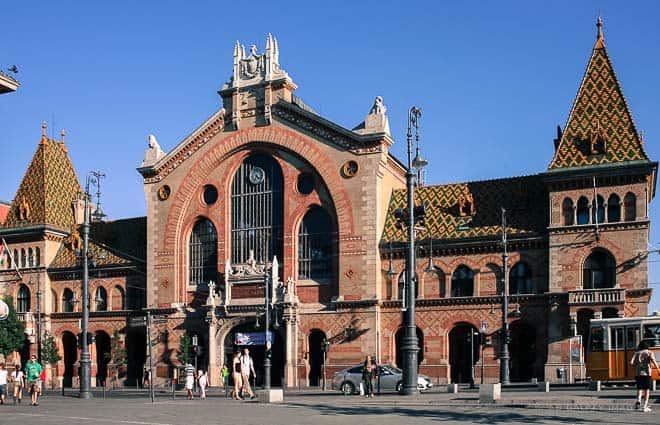 I don't really care to shop for food while I am on vacation, but when browsing through the colorful stalls of Budapest markets I have an irresistible impulse to try some of the fresh fruits and vegetables. They taste so much better than our produce here in the USA! Even if you don't plan to cook your meals at home, a visit to the Great Market Hall is a must. You can sample some local delicacies (such as Dobos cake) as well as fresh fruits and meets (like the pink goose and duck livers, or the red spicy Hungarian sausage). When planning your visit, keep in mind that Budapest markets are not open on Sundays. If you want to avoid the crowds, don't go early in the morning or on Saturdays, when the locals go shopping.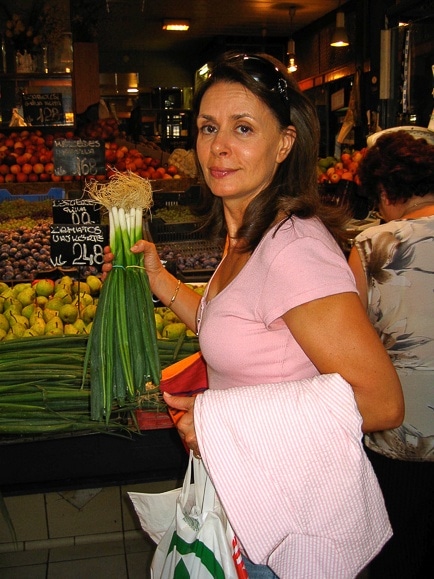 On the second floor are the stand-up counters serving some of the traditional Hungarian dishes and wines. This is the best place to try the famous lángos freshly fried before your very eyes. And while you are on the second floor, check out the booths that specialize in local arts and crafts. In the basement there is a fish market, a small Asian grocery store, and a supermarket.
There are four other markets built in the same style, located in different districts of the city; so if you are in Budapest for a longer time and cooking is your passion, you may want to visit them. Obviously, the further away from the city center you go, the better the prices. Nevertheless, the Great Market Hall remains the most visited of all Budapest markets.