Budapest is undeniably one of the most popular cities in Europe, guaranteed to make the top list of any European itinerary. But if this is your first time in Budapest and don't know where to stay, you are most likely faced with a difficult choice: Buda vs Pest. So which side of the river is better for tourists?
We were faced with this question also the first time we went Budapest. After many trips to the Hungarian capital, we finally made up our mind about which side we prefer. But our tastes and preferences may be different from yours, so in this post I'll try to break down the pros and cons of staying on Buda vs Pest. So hopefully, by the time you finish reading this, you'll be able to decide which side of Budapest is better for you.
Buda vs Pest: How Are the Two Sides of Budapest Different?
For those who may not know this already, Budapest is the relatively recent result (1873) of a merger between two cities: Buda and Pest. Separated by the River Danube, the two parts of Budapest couldn't be more different.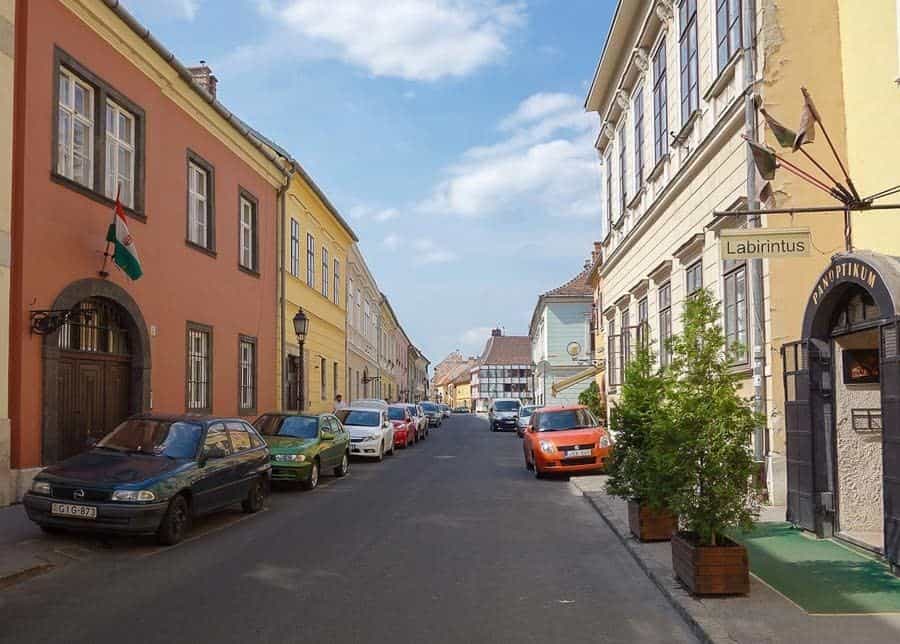 Buda is the more historic part of the city, also known as Old Town Budapest. For the most part Buda a residential area with more local feel. It is also one of the most desirable places to live in Budapest as a local. It's classier, more quiet and has lots of vegetation.
Built on a series of hills, Buda was once the place where the Hungarian Kings resided. They chose this side of the Danube for strategic reasons. From up here they had a clear view of the river and the area across it.
Pest is the newer part of the city and the administrative and commercial center of Hungary. The heart of Pest is called Belváros (Inner Town), also known as District V, or Downtown Budapest. In contrast with hilly Buda, Pest is completely flat.
Pest is filled with official buildings, cultural venues, shopping malls, bars, cafés and restaurants. This side of the Danube is constantly buzzing with activity. Pest is where the entire life of the city unfolds.
Buda and Pest are very well connected with each other both by public transportation and by a series of walkable bridges.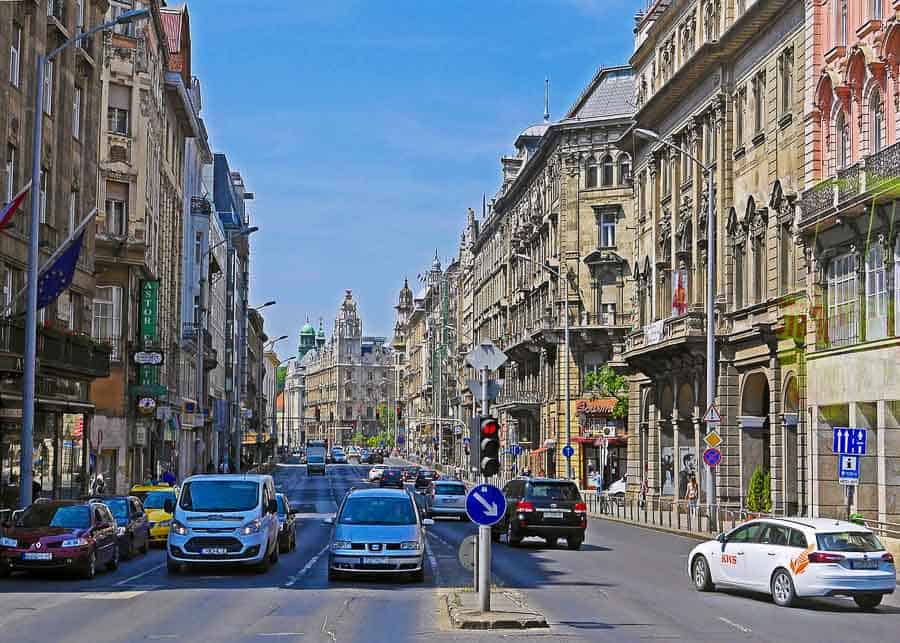 READ NEXT: Best Hungarian Souvenirs to Buy from Budapest
Where to Stay in Budapest as a Tourist: Buda or Pest?
The choice of Buda vs Pest is not an easy task. Both sides of Budapest are endlessly charming and packed with attractions. They have however very distinct characters and lifestyles. There are advantages and disadvantages to each side.
In this article I'm going to tell you what's specific about each side. I will also give you some pros and cons for staying in Buda or in Pest, in order to help you decide where to stay while visiting Budapest.
Reasons to Stay on the Buda Side
Buda is the city's quieter and more residential area, with a more romantic character. Staying on this side of Budapest has many advantages, and here are some of them:
Buda is Home to Lots of Attractions
Castle Hill, the knoll on which Buda sits, is home to the main Budapest Old Town attractions. If you stay on this side of town you'll be in the middle of everything: the Buda Castle, the Fisherman's Bastion, Matthias Church, the Labyrinth, and many more.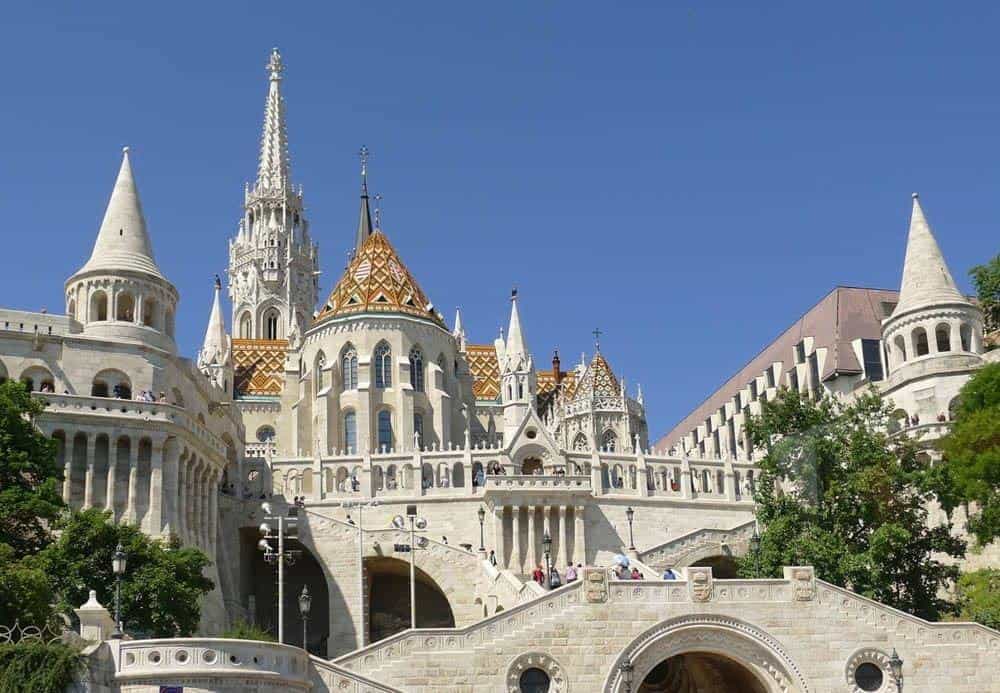 It Has Panoramic Views
Buda offers sweeping panoramas across the Danube River, all the way to Pest. On our first trip to Budapest we stayed in a Bed-and-Breakfast on this side of the city. I will never forget the sight of the city lights flickering in the distance, from the terrace of our apartment!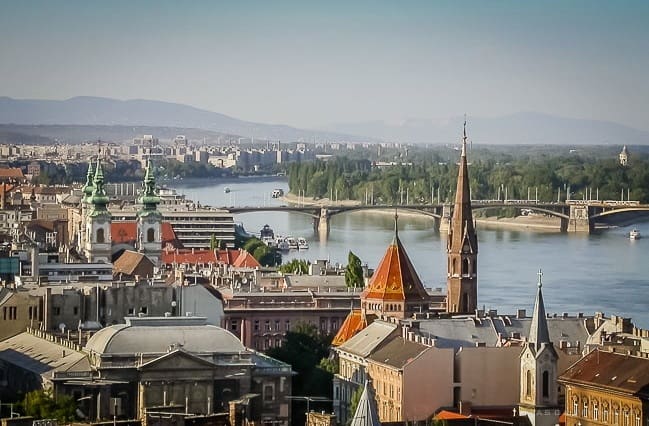 Beautiful Medieval Streets
For the most part, Budapest Old Town is a lovely pedestrian zone, small enough to be discovered on foot. Here you'll see houses dating back to the 14th century and get a real feel of the old, medieval streets covered cobblestones.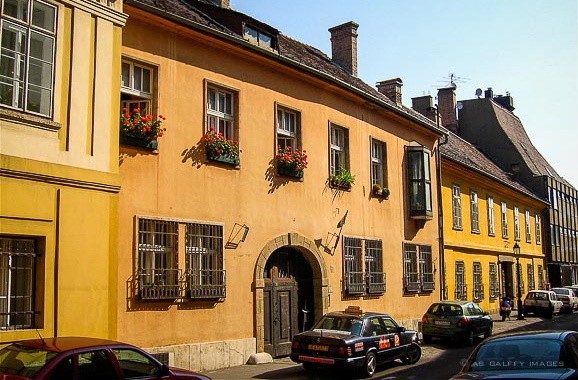 Buda is Home to the Oldest Coffeehouse in Budapest
Also, some of Budapest's oldest cafés and restaurants are in Buda. If you stay on this side of town, you'll have the famous Ruszwurm café right on your doorstep.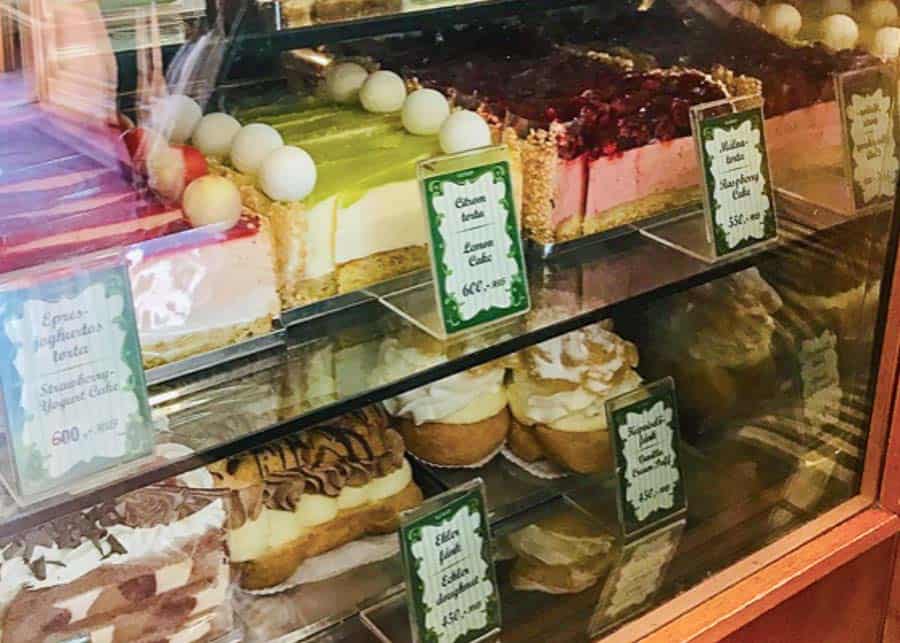 Ruszwurm is the oldest confectionery dynasty Budapest. The family history goes back to 1827, when they opened the first confectionery in Old Town Budapest. The café still operates today and serves some of the most delicious cakes I've ever eaten.
Buda is Quiet and Romantic
In contrast with populous and buzzing Pest, Buda is much quieter and more romantic. It's also closer to nature, so it's a peaceful haven away from the hustle and bustle of central Budapest. Because it's less traffic in Buda has also cleaner air.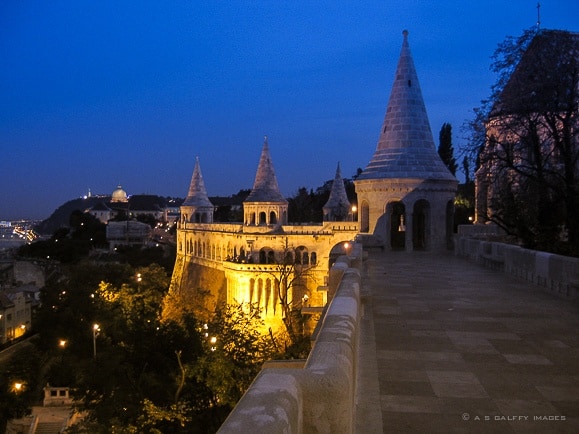 Cons for Staying in Buda Side
Buda is typically the more expensive part of town for living, so you can expect higher prices in this area.
There are fewer restaurants, bars and clubs.
Fewer lodging options.
Buda is hillier, so you'll have to walk uphill quite a lot. While there are several metro lines, trams, and buses connecting Buda with Pest, a good part of the Old Town is pedestrian.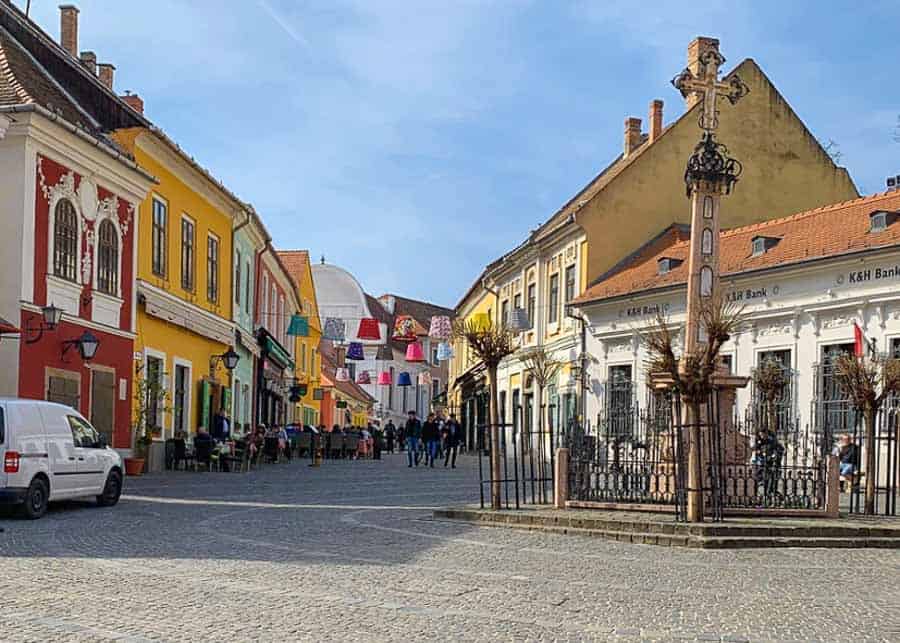 Reasons to Stay on the Pest Side of Budapest
Most tourists prefer staying in Pest because of convenience. Everything they may need is concentrated in this area of Budapest: theaters, restaurants, museums and so on. Here are the advantages of staying in Pest:
Pest is Very Well Connected
Pest is extremely well connected with metro lines, trams and buses. You can get from one end of the city to the other within minutes using its excellent public transportation.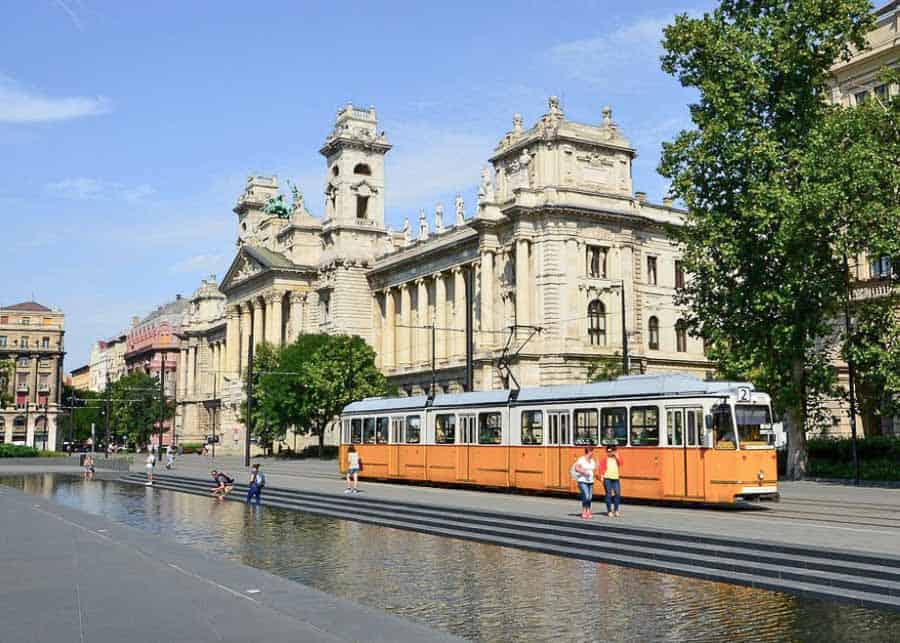 The three main railway stations in Budapest are also in Pest: Keleti, Nyugati and Déli. If you stay on this side of the Danube, you'll find it easier to get in and out of the city and also take day trips from Budapest.
It Has a Large Variety of Entertainment
Pest is for culture-lovers. All the major museums, theaters and concert halls are located in Pest.
Some of the outstanding ones are the Palace of Arts, the Academy of Music, the Museum of Fine Arts, the Opera House, the Comedy Theater and many others.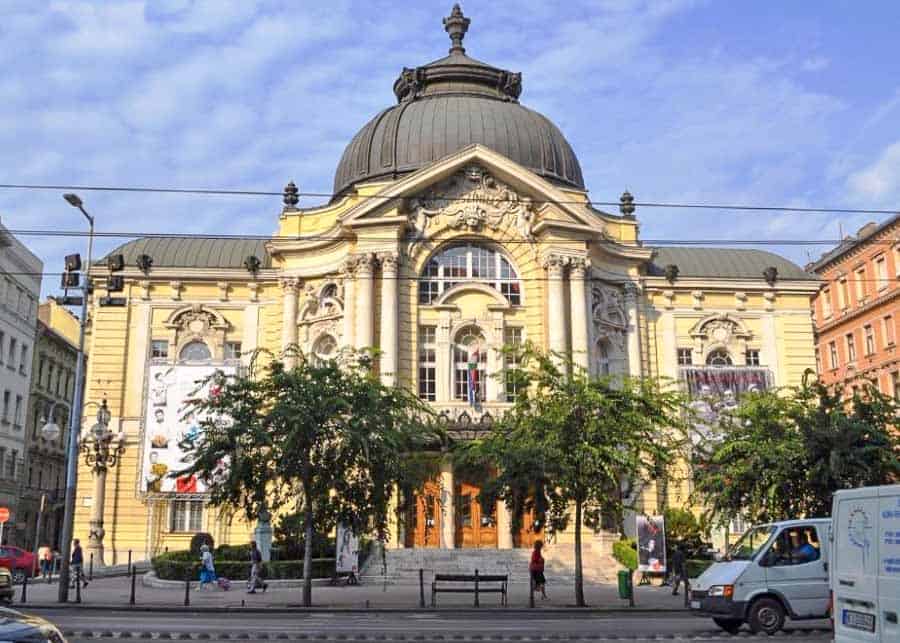 Many Lodging Options
If you stay in Pest you'll have a great variety of lodging options, from inexpensive hostels, to moderate Airbnb and VRBO apartments, and high end hotels. In fact, most of the luxury hotels in Budapest (Gresham Palace, Hyatt, Intercontinental, Kempinski, Marriott) are located in Pest.
Pest Is Where the Action Is
Pest is where everything really happens in Budapest. It's the place where you truly feel the pulse the city life. The streets are always full of people. There is a bustling atmosphere wherever you turn. Staying in Pest makes you feel like you are part of the action all the time and you're not missing out.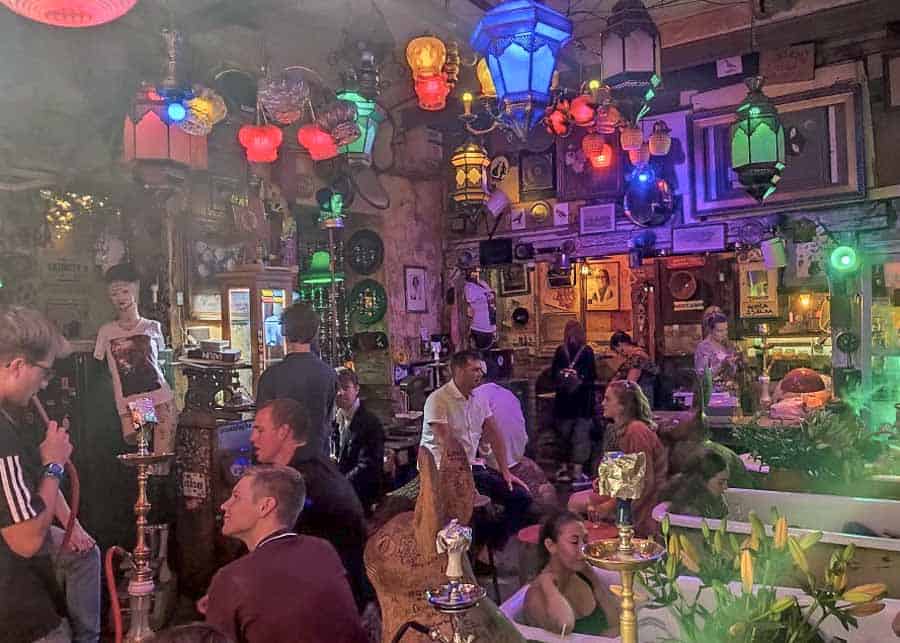 One of the reasons many travelers prefer to stay in this part of town is the rich nightlife. From quirky bars and decadent spa parties to jam-packed discos, Pest has an abundance of venues where you can drink a beer or dance your shoes off.
Plenty of Restaurants and Shopping
Some of the best Hungarian restaurants in Budapest are in Pest. You have a wide variety of eateries all over town, but if you want to try authentic Hungarian dishes you should visit restaurants like Gundel, Bagolyvár, or Mátyás Pince.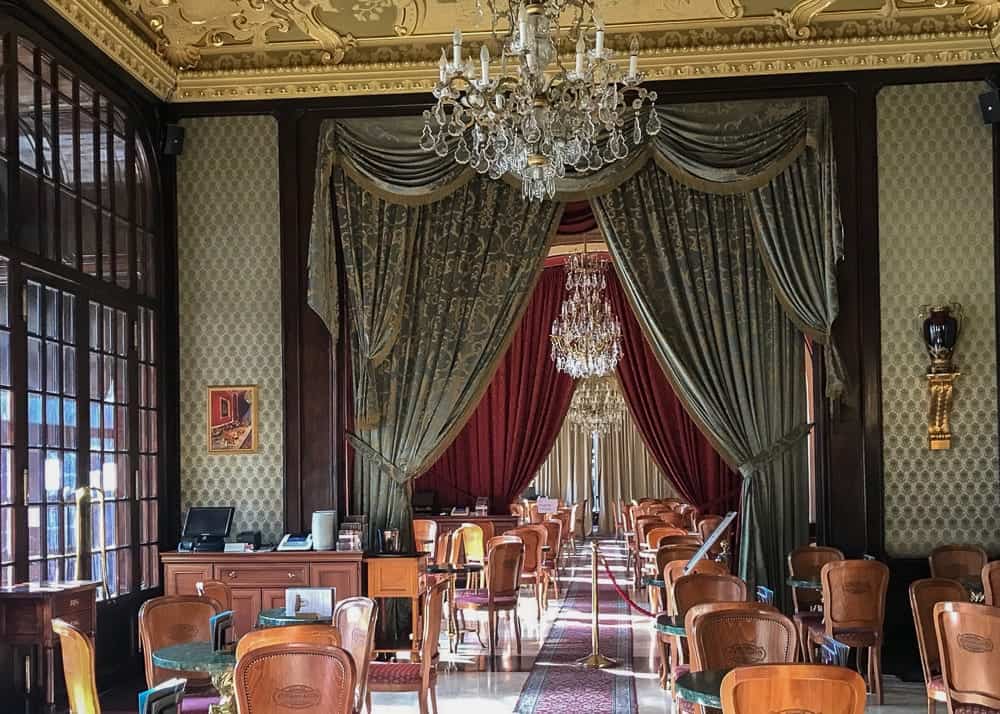 Another advantage of staying in Pest is easy access to a big number of stores and shopping malls. Vaci Utca (Vaci Street) in Belváros is a shopper's dream come true!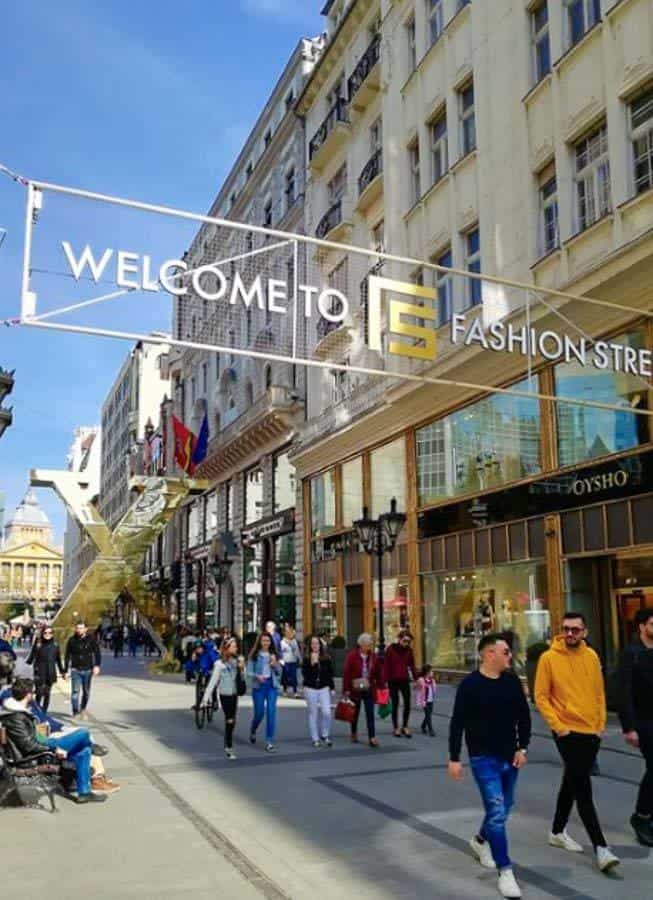 Pest is Home to Many Famous Landmarks
If you stay in Pest, you'll be close to most of Budapest's famous monuments and squares, like the Hungarian Parliament, St. Stephen's Basilica, Szechenyi Baths, Heroes Square, Vorosmarty Square, and many others.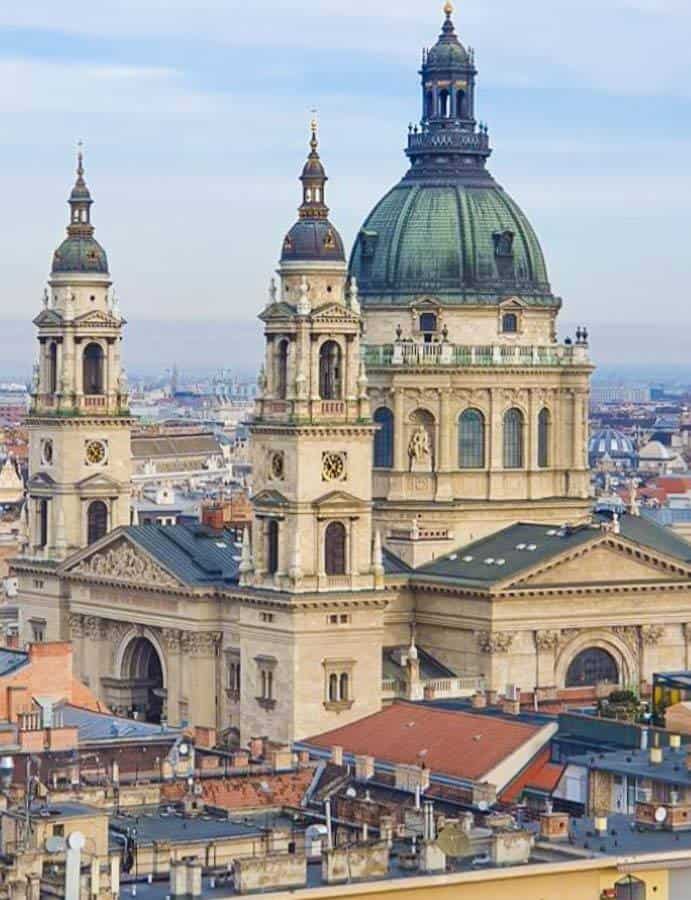 Cons for Staying in Pest
Pest is very noisy and crowded
Public security is a bit worse in Pest than in Buda. This might be due to the fact that there are many more entertainment facilities and traffic on this side of town.
Buda vs Pest: Which Side of Budapest Do We Recommend?
Over the years, we stayed both in Buda and in Pest. I personally prefer Pest for the convenience of being in the middle of everything. Nonetheless, I recognize the merits of Buda that offers cleaner air, better views and less crowds.
Buda is good for people who don't like to stay up late and prefer a quieter and more private place.
If you decide to stay in Buda, I would recommend renting a place immediately along the Danube, or up in the castle district by the Hilton. This will give you good access to restaurants and also good transportation options to Pest.
Pest on the other side, is a great choice for people who like to roam around till late at night and don't mind the noise, the traffic and the crowds.
If you decide to stay in Pest, make sure you rent an apartment or a hotel room that doesn't face the street. The buzz of trams and busses associated with the noise of drunks and party goers, makes it almost impossible to sleep with the windows open.

A Final Note
I've covered some of the advantages and disadvantages of staying in Buda or in Pest as a tourist. I've also tried to tell you what's specific about each one of these two sides of Budapest.
I hope the information I provided will make it easier for you to decide where to stay when visiting Budapest. Ultimately, your choice will be based on your interests, preferences and budget.
Budapest is one the world's most fascinating cities, so regardless of where you choose to stay you'll have an amazing time. Because there is just so much to see and do here, you should plan on spending at least three days in Budapest. Enjoy your visit!
Please pin this for later: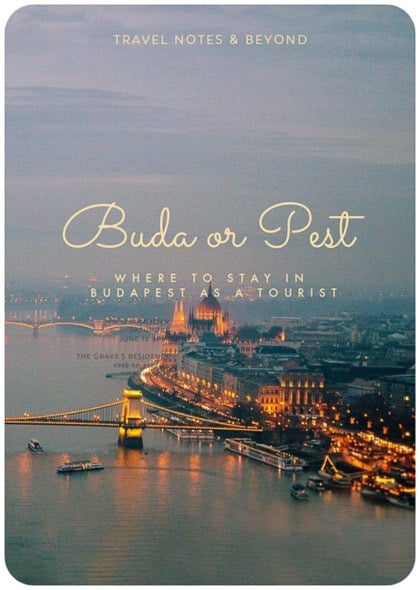 YOU MAY ALSO LIKE: