How to Dress Like a European – Packing Guide for Europe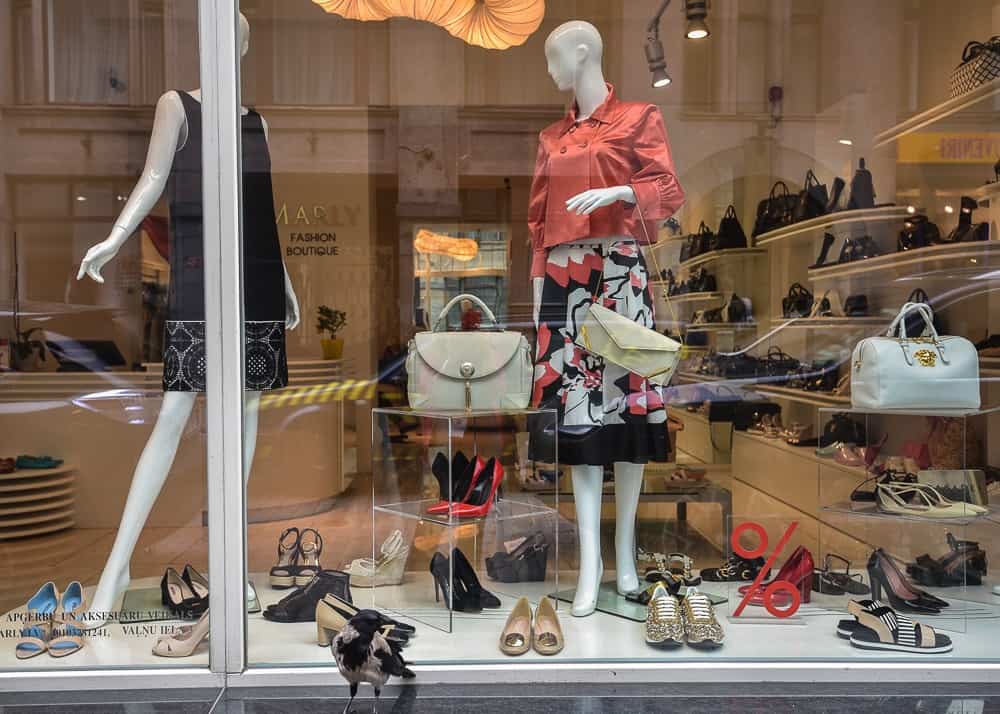 Packing for Europe has always been an emotional process for me. It's no secret that I love to dress up almost as much as I love to travel. I like changing outfits and being appropriately dressed for every occasion. But even if you don't share my passion for clothes, when you travel you most likely want to fit in and not look too much like a tourist. With that in mind, I put together a packing guide for Europe that will give an idea about how to dress like a European. But before I tell you what to wear in Europe, there are a few things you need to know about this culture.
European Fashion
While in North America we tend to favor comfort over fashion, in Europe people are way more concerned about the way they look. They have the culture of chic. You don't see many Parisians wearing something ill-fitting or unflattering.
Traditionally, clothing is much more expensive in Europe than in other parts of the world. However, the quality is also very different. The European women don't own many clothes, but what they have is of good quality, perfectly put-together and chic.
Depending what parts of Europe you are traveling to, dressing may be more or less stressful. In Italy and France you'll surely feel underdressed, while in Germany or Switzerland you may blend in more easily. Surprisingly enough, in the Eastern European countries women tend to wear very expensive designer clothes and accessories. Maybe a reminiscence of "behind the iron curtain" inferiority complex. I certainly feel underdressed when I visit Romania!
The Clothes Psychology
People claim that they don't dress for others. That they can wear whatever they want. But is that really true? Deep down everyone is seeking for approval and acceptance in one way or another. So do the clothes you wear really make a difference? In large part, the way you dress tells others who you are or who you want to be. So, like it or not, your clothes say a lot about you.
When traveling to Europe remember that people seeing you briefly for the first time will judge you completely by your appearance and will treat you accordingly. As a traveler, most of your personal contact will be with hotel clerks and restaurant waiters. To get a good table and good service you need to dress as if you deserve it. Finding the perfect balance between comfort and style may be difficult, but it's not impossible.
What NOT to Wear in Europe
I get asked pretty often if the Europeans wear shorts. The answer is "yes," they do wear shorts when they go to the beach. Or when they go hiking. Or on the tennis court, but not in the city. Here is a list of clothes that you shouldn't wear in a big European city:
Shorts and sweat pants
Shorts and sweat pants will be frowned upon in most European cities. Unless you are planning to go hiking in the mountains, or go to the beach, short snd sweat pants are a no-no in most European cities. Aside from looking touristy, you are likely to be denied admission to many venues (concert halls, churches, museums) or fine restaurants.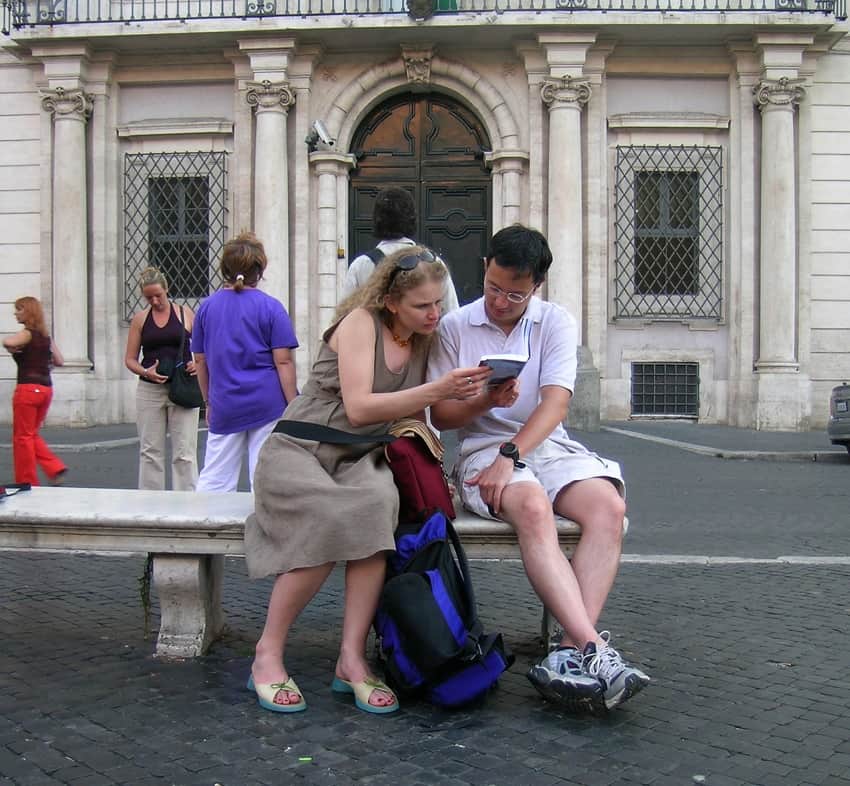 Sneakers, Converse and Flip-Flops
Flip-flops and sneakers may be popular among the youngsters in many countries. In fact, they are so popular in California that most young people wear them everywhere. But nothing screams 'tourist' like bouncing down the cobbled streets of Europe in Flip-flops, or white tennis shoes with socks pulled up to your knee!
Flashy colors and clothing embellished with flags or chauvinistic slogans
Patriotic or flashy logos may work in the USA, but they are considered ostentatious and perceived as a lack of class in Europe. Americans love to wear strong colors and patterns, but Europeans like subtle colors. Wearing bright, flashy colors will signal that you are a tourist from a mile away.
Cameras around your neck
We all love to take home digital memories from our travels, but wearing your camera around your neck wherever you go is bad taste. Besides, broadcasting to everyone that you are a tourist may increase your risk of attracting thieves. It's best to keep your camera in a bag and take it out only when you are planning to use it.
How to Dress Like a European Woman
So here is what you could wear in Europe as a woman:
Comfortable shoes
European streets, subways and busses are very crowded so open toe shoes or are not a good choice, even if it's hot. I prefer brands like Clarks, Eco, Merrell or Born, whose shoes have the best cushion, elasticity and durability.
Pikolinos is a nice European brand that makes chick and comfortable shoes.
Dresses, skirts, dress pants, short-sleeve and long-sleeve tops
Depending on the season you visit Europe, you should bring three or four short-sleeve or long-sleeve shirts or blouses, some dress pants, a dress, a skirt or a nice suit that you could wear in the evening for dining or a performance.
For fall or spring, a trench coat or a nice blazer that you can wear over your dress or with any pair of pants, will always make you look dressed up.
Scarfs and accessories
I have a great collection of scarfs and belts that I take with me when I travel. They make great accessories that will add color and style to any outfit and they are easy to carry around. Also, some costume jewelry (inexpensive jewelry) can help you accessorize any outfit like a pro.
How to Dress Like a European Man
European men are as preoccupied by their appearance as women. While there are plenty of guides for women fashion, the male fashion guides out there are pretty vague. When traveling to Europe you'll need to make a little investment and buy some good quality clothes. Think basic luxury.
Slacks, casual shirts and a nice blazer
Keep leather, cashmere, denim, cotton and linen, but reconsider synthetic. You may be used to wearing shorts and flip-flops everywhere on the West Coast, but that will not work in Europe. I'm sure that distinguished-looking, sharply dressed Parisian caught your eye as you came out of the airport! Wouldn't you like to look like that? A couple of pairs of slacks, a few casual shirts and a nice blazer will do the trick.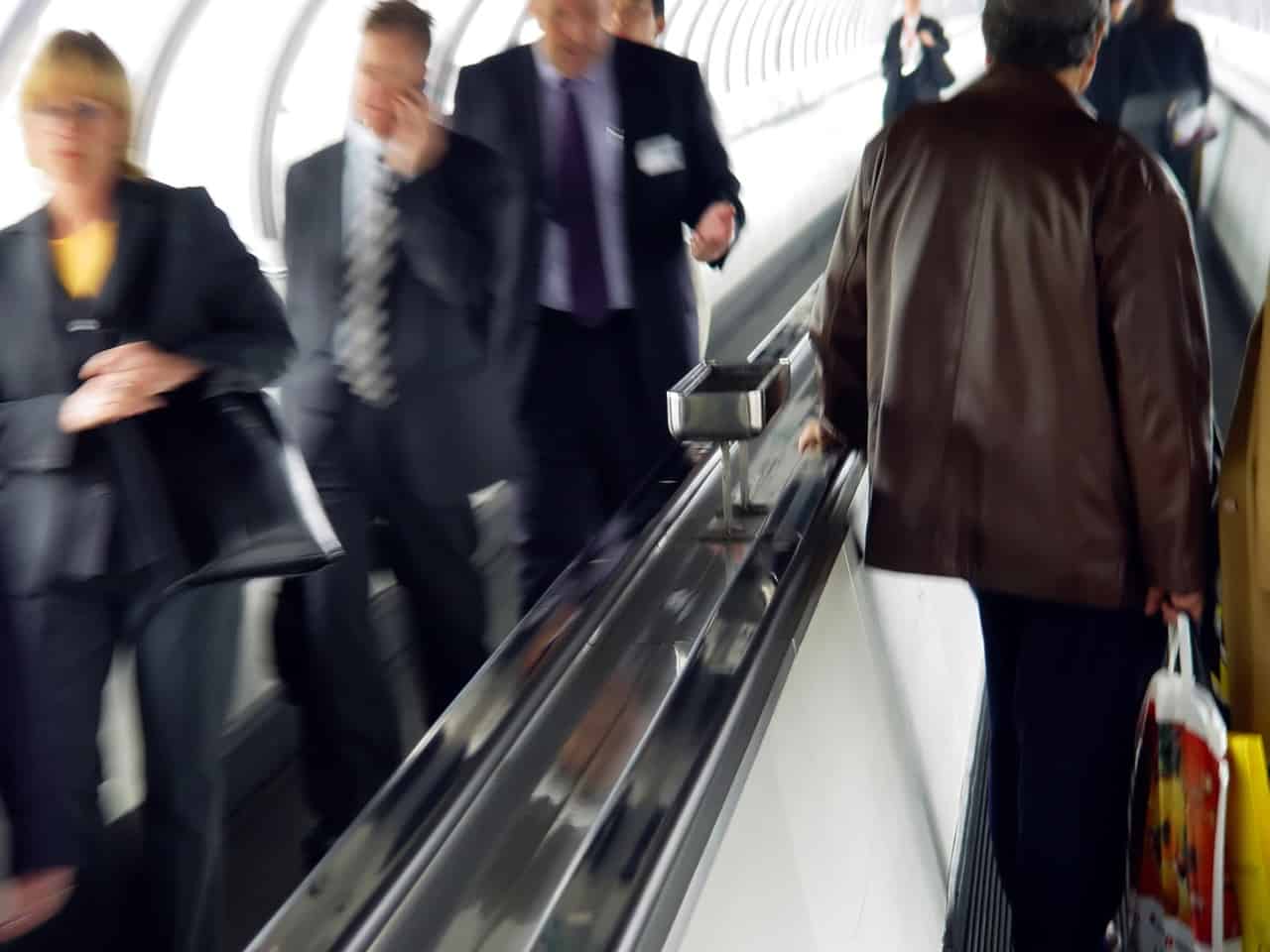 If you travel during the cold season, a good quality coat (which may be a bit pricier), a cashmere turtleneck and a scarf will really give you an edge.

And one more thing: make sure your clothes fit nicely and don't sag. Europeans love their clothes to fit a little slimmer, almost tight. If you want to look Parisian, layer up. European male really loves to layer: shirt, sweater and coat on top.
Confortable shoes
As a men, it's much easier to find comfortable shoes, since you are not after high heels. Grab some leather pointed shoes in neutral colors, like blacks and browns. Make sure they are always polished and clean. It's important to choose comfortable shoes, with thicker rubber sole, that can absorb shock. In Europe you'll most likely do a lot of walking and thin soles will give you a lot of pain.
Where to buy good quality clothes in Europe
If you live in a small town where it's difficult to find fancy clothes, don't panic. European boutiques may seem outrageously expensive, but don't just window-shop. Get in and look through their inventory. You'll be surprised to find great deals even in the most sophisticated stores. In fact, I would strongly encourage you to buy some clothing in Europe. You'll be guaranteed to turn some heads when you come back home.
Disclaimer: This post contains affiliate links for products I'm using on my travels – therefore I can highly recommend using them. By using these links you won't pay any additional fees, but support me to keep this site running!