The Weekly Postcard: Piedras Blancas Rookery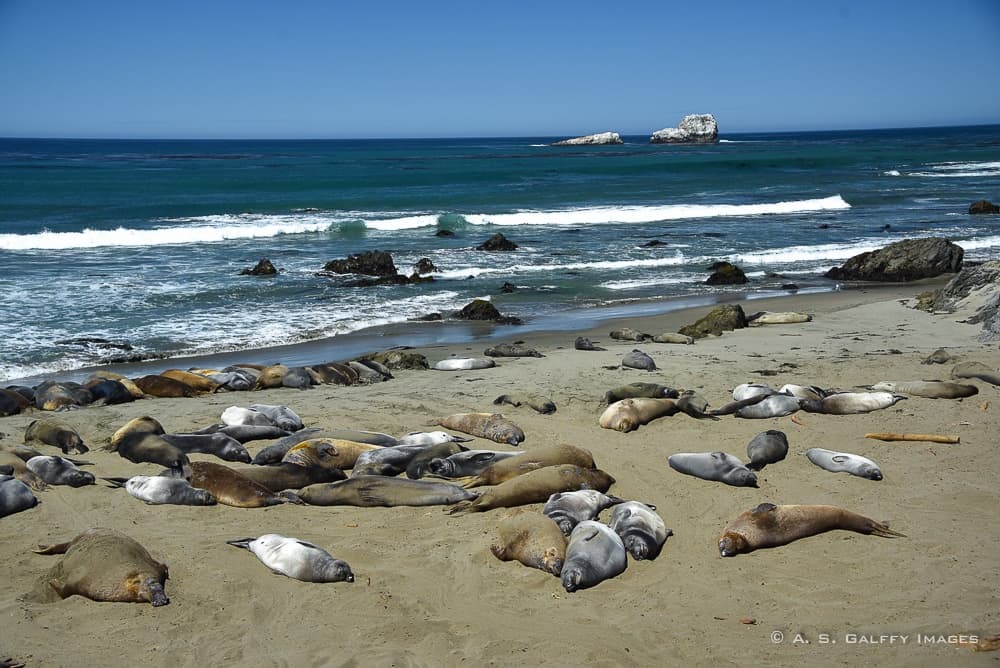 Last updated: July, 2017
San Simeon has gained its reputation for being home to the flamboyant Hearst Castle, but not many people know that its beach is also home to a big elephant seal colony. Until 1990, only under two dozen elephant seals could be seen here, but then something very strange happened. The next spring, over 400 seals showed up on the beach just south of the Piedras Blancas lighthouse. Why did that happen? Nobody knows, but after that the population continued to grow every year.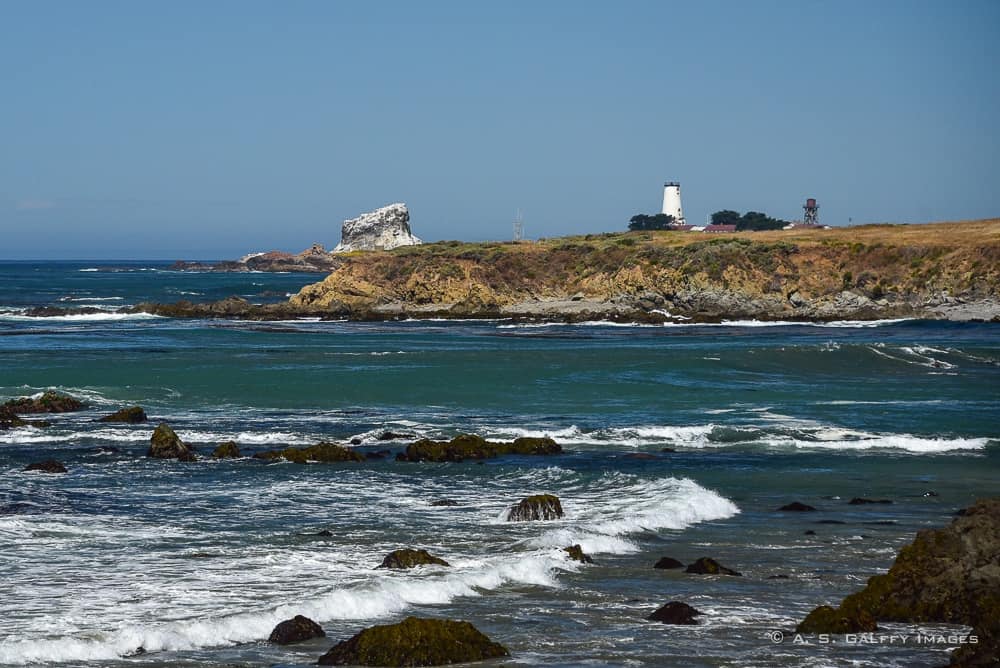 Today, the rookery at Piedras Blancas has more than 17,000 elephant seals. "These marine mammals spend eight to ten months a year in the open ocean, diving 1,000 to 5,000 feet deep for periods of fifteen minutes to two hours. They migrate thousands of miles, twice a year, to their land based rookery for birthing, breeding and molting," one of the volunteer guides tells us. You can visit the rookery any time of year; however, during March, August, September and October there are not that many seals on the beach. They leave in March and then return between April to August to molt.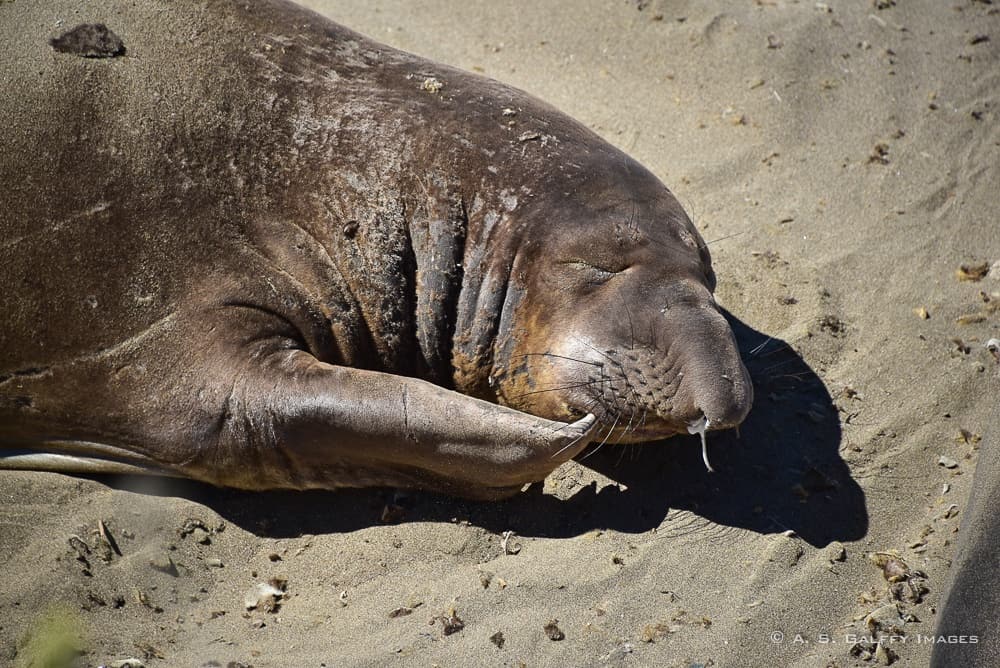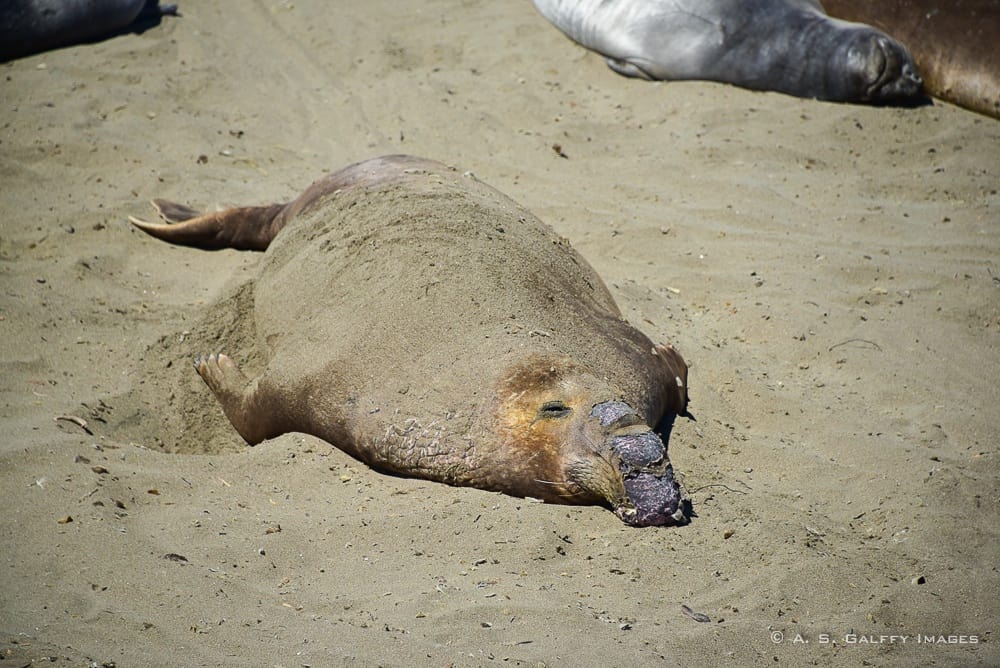 In November there is a lot of excitement on the beach at Piedras Blancas. The mature males return for the upcoming breading season. It's time for flexing some muscles to impress their adversaries.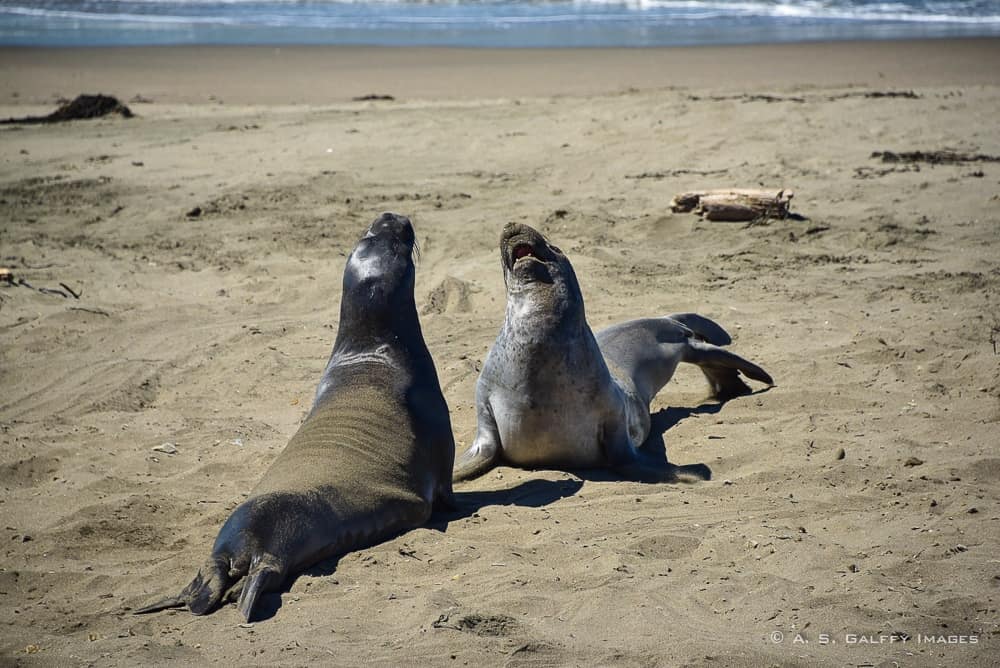 Also a very interesting time to visit the colony is in winter, when the females return to give birth (mid-December and mid-February.) There are a few times a year when this beach is packed with seals: males, females, juveniles and pups are all crammed into each other, baking in the sun. There is hardly any room for another seal to come ashore. What's attracting them all here? We don't know, but we are glad they chose this beach so that we can enjoy them.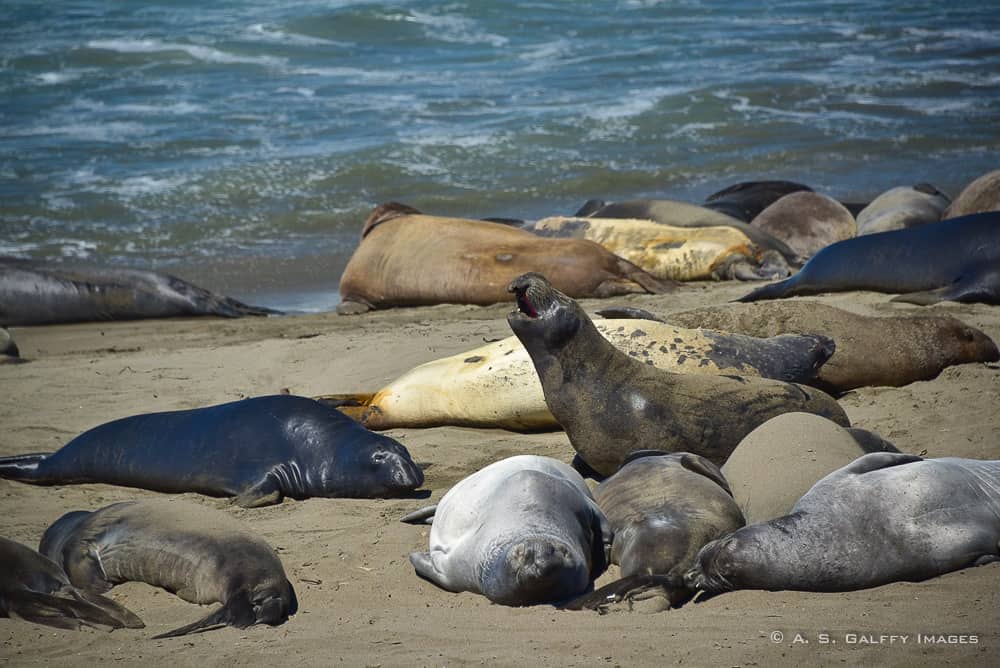 The Piedras Blancas rookery is just adjacent to Highway 1 and is very easy to access. Visiting the colony is free and it takes about 20-30 minutes. There are several view points that can be reached by walkways, all of them at a short distance from the parking lot. It's amazing to see all these elephant seals clustered on the beach, observe their mating rituals as they fight over territory, hear their loud calls. Being able to watch a 5,000-pound animal so close up is quite impressive.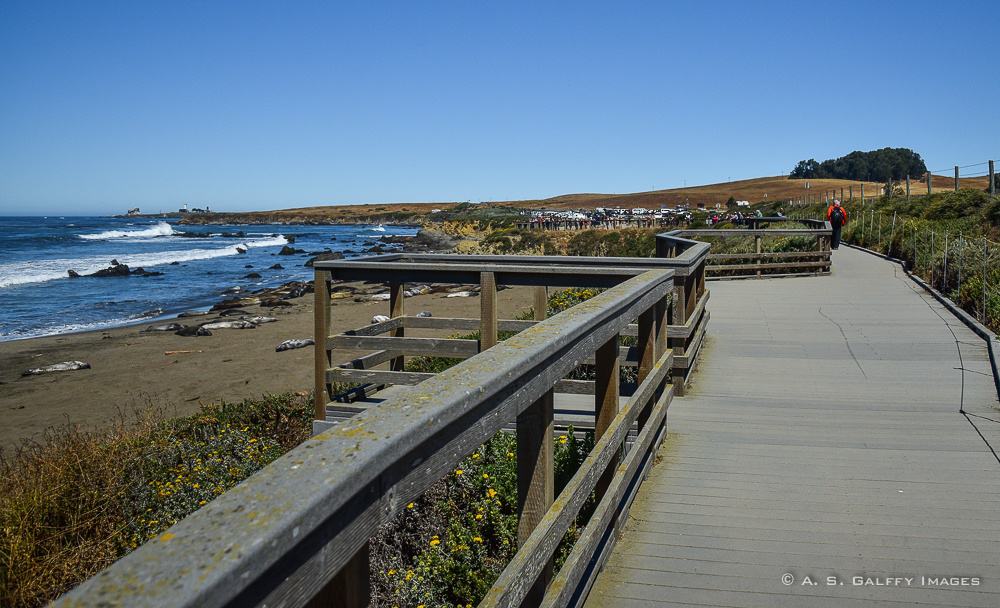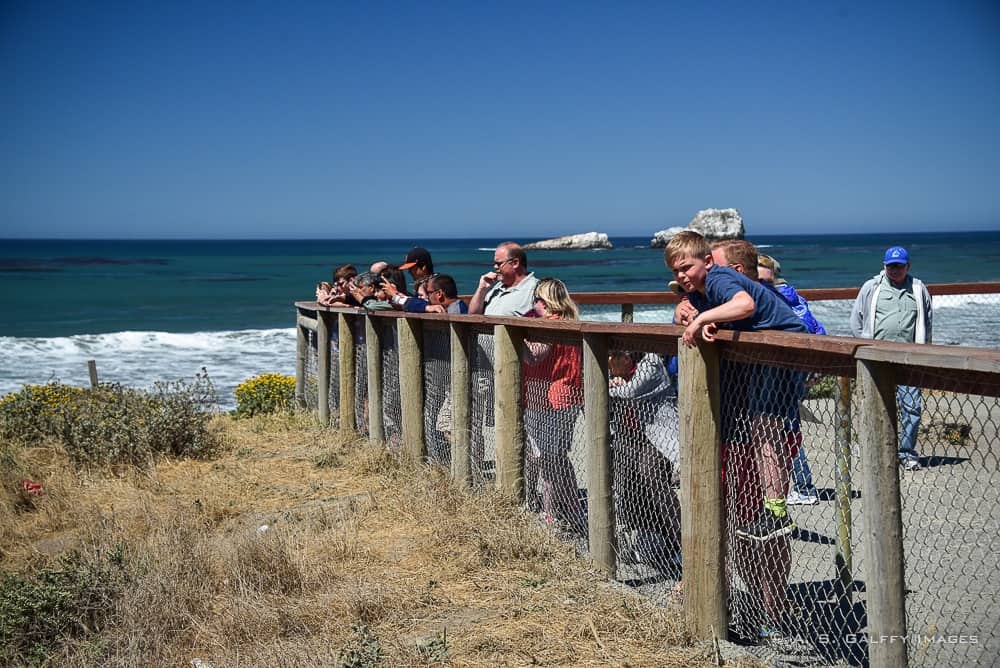 Piedras Blancas rookery is a great spot to watch these enormous marine mammals from a safe distance as they live and play in their natural habitat.