But for an article I've read in the National Geographic Expeditions magazine, I might have not discovered the beautiful valley of the Engadin. The article was actually about the Bernina Express, one of the many Scenic Swiss Trains that runs from St. Moritz to Tirano, passing through some of the most spectacular sceneries ever imagined. The pictures were so incredibly beautiful, that we decided to add Engadin to our Swiss train itinerary.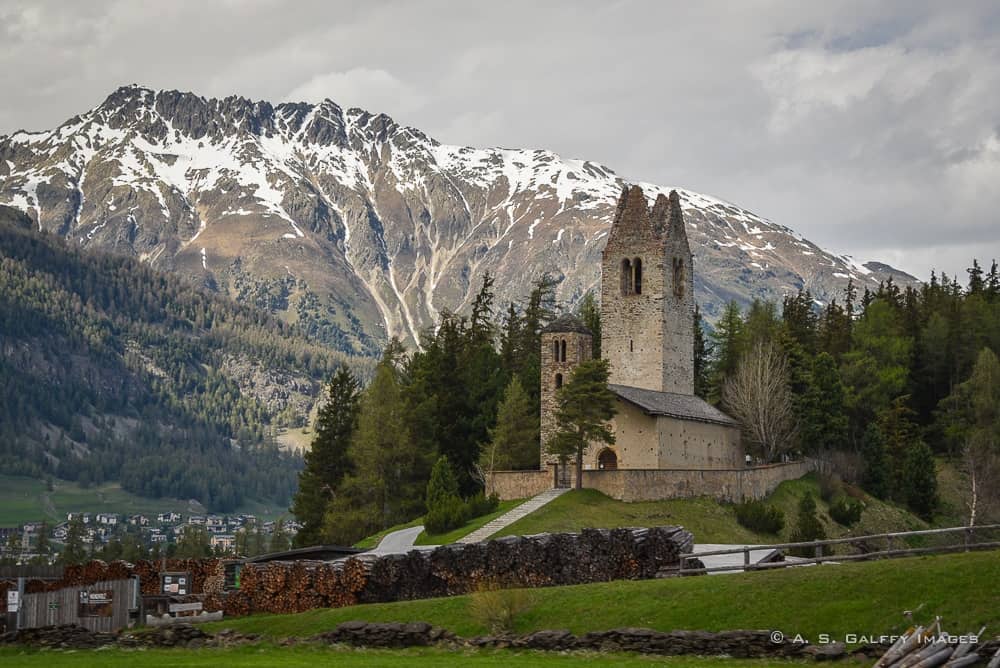 The Engadin is gorgeous! Entering the valley, you feel like you are stepping into another world. The long valley protected by the Swiss Alps follows the route of the Inn River for one hundred kilometers downstearm, enjoying an always sunny climate and beautiful landscapes.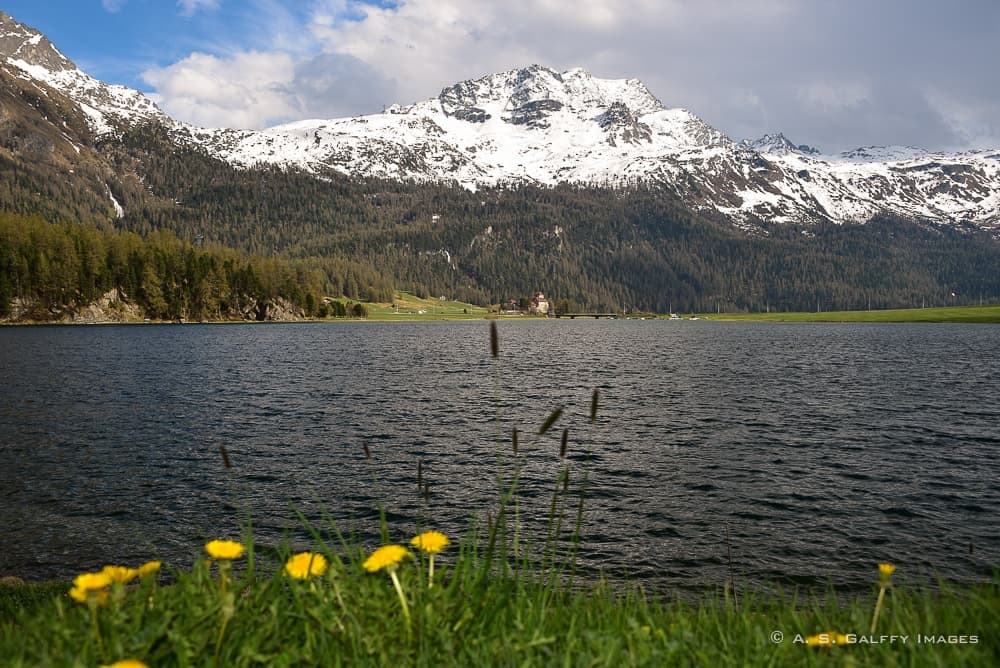 St. Moritz
Engadin's original fame derives from the fancy St. Moritz, one of Europe's most exclusive ski resorts. St. Moritz is a small place, but ever since 1864 when a group of adventurous English travelers first ventured here, the town is being flooded with affluent skiers lured by the snowy peaks and sunny days that abound in this area. At 6,000 feet above the sea level, St. Moritz gets plenty of snow from December through late April, making it the perfect place for the snow-sports enthusiasts. Its streets are lined up with rows of exclusive shops, luxurious four- and five-star hotels and plenty of fine restaurants that will make any visitor feel welcome.
Pontresina
Unlike its overdeveloped and snobish next-door neighbor, Pontresina is smaller and more modest, yet very stylish and pleasant. Its many beautiful hotels, walks, shops, cable cars,  horse-drawn carriage rides and its big range of restaurants may keep you busy for days. There is even a small ski area above town and and easy access to the slopes above St. Moritz.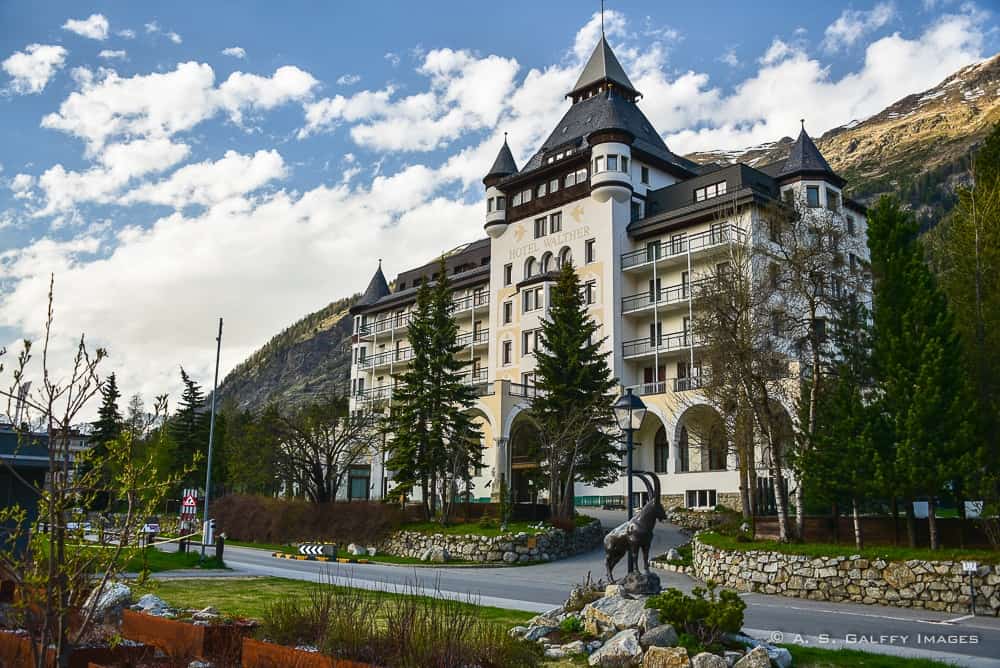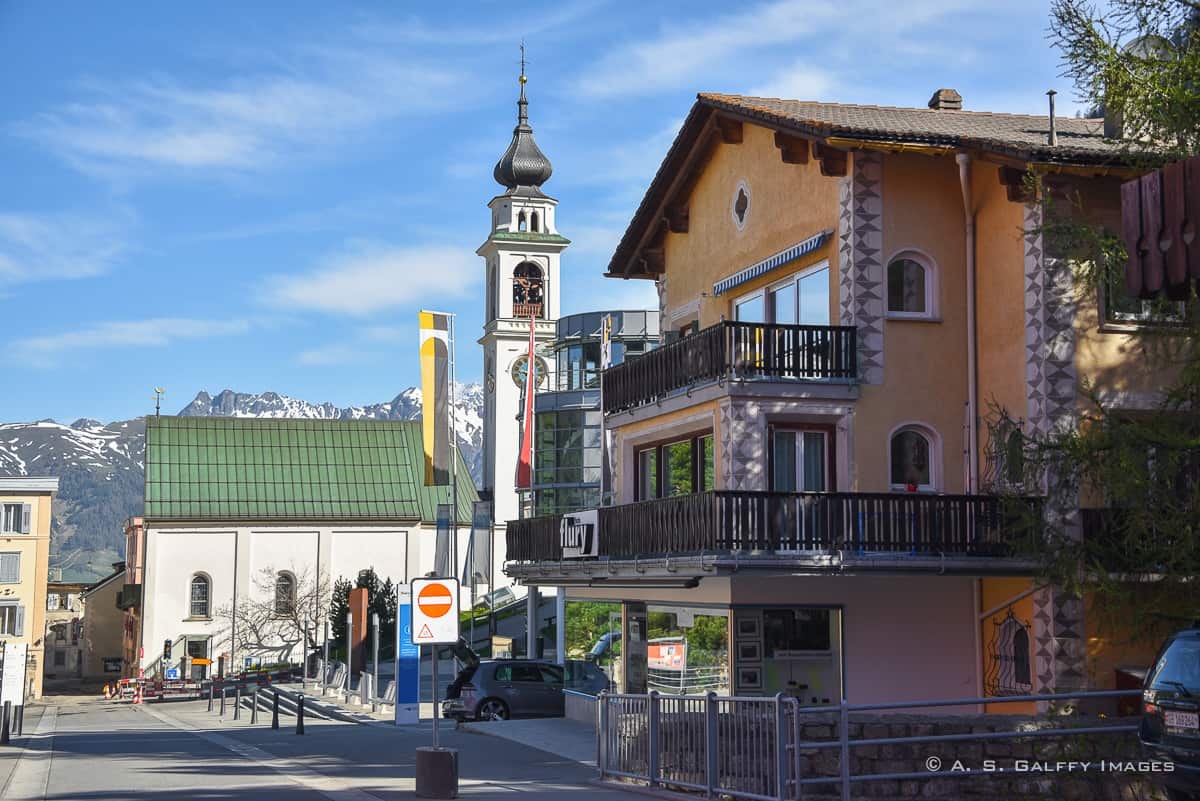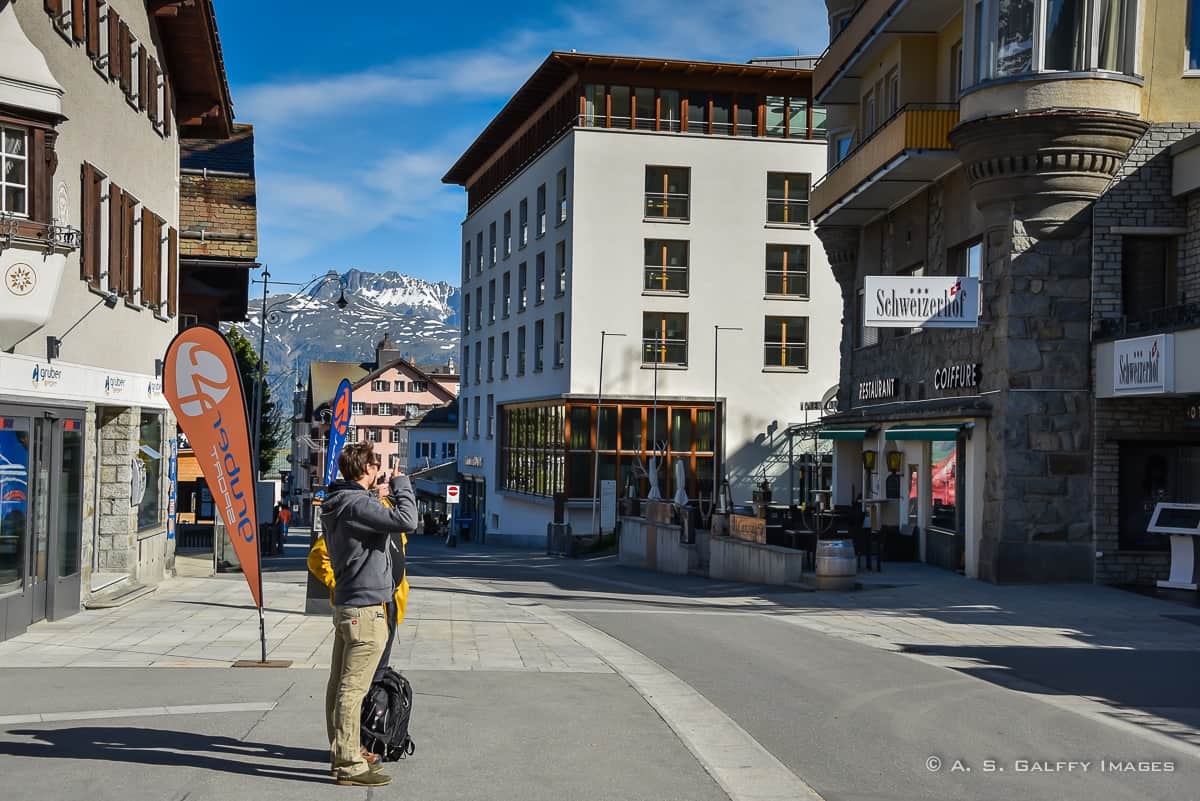 Muottas Muragl
Just outside of Pontresina you'll find the beautiful peak of Muottas Muragl that can be reached by funicular. From the summit, you can enjoy some of the most spectacular views of the entire region.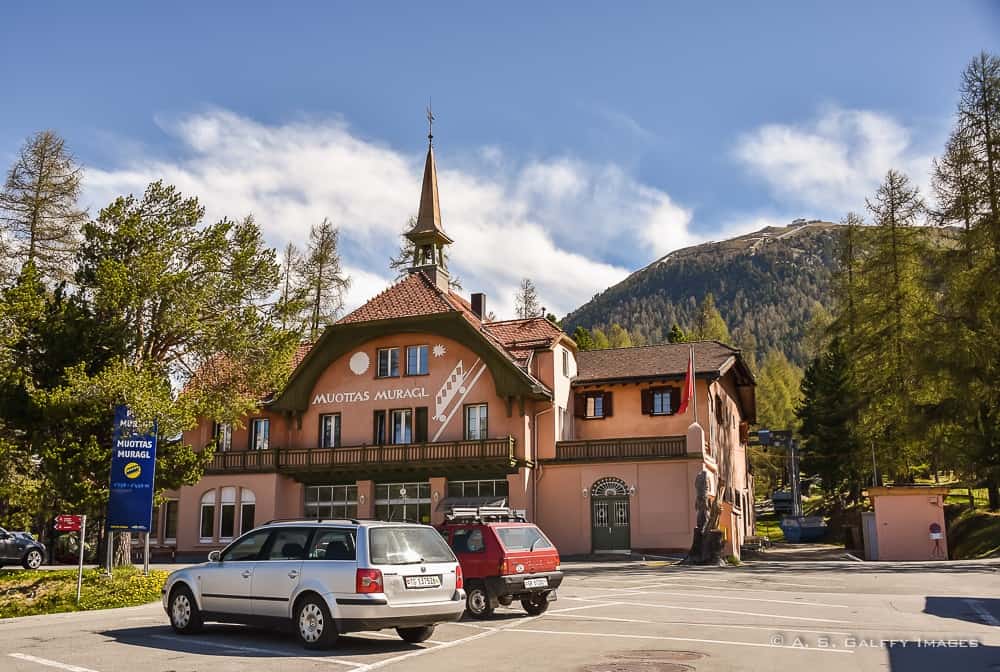 The Villages of Engadin
Engadin is home to many beautiful villages that do not seem altered by tourism and where tradition still remains very strong. As you begin exploring these idyllic, timeless villages, you'll feel like stepping into another world. Small hamlets like Zuoz, Maloja, Bieber and Silts look like something straight out of a fairytale: sturdy stone houses with painted façades, wide, wooden door and narrow paved streets with small benches where locals just sit back and watch the world go by.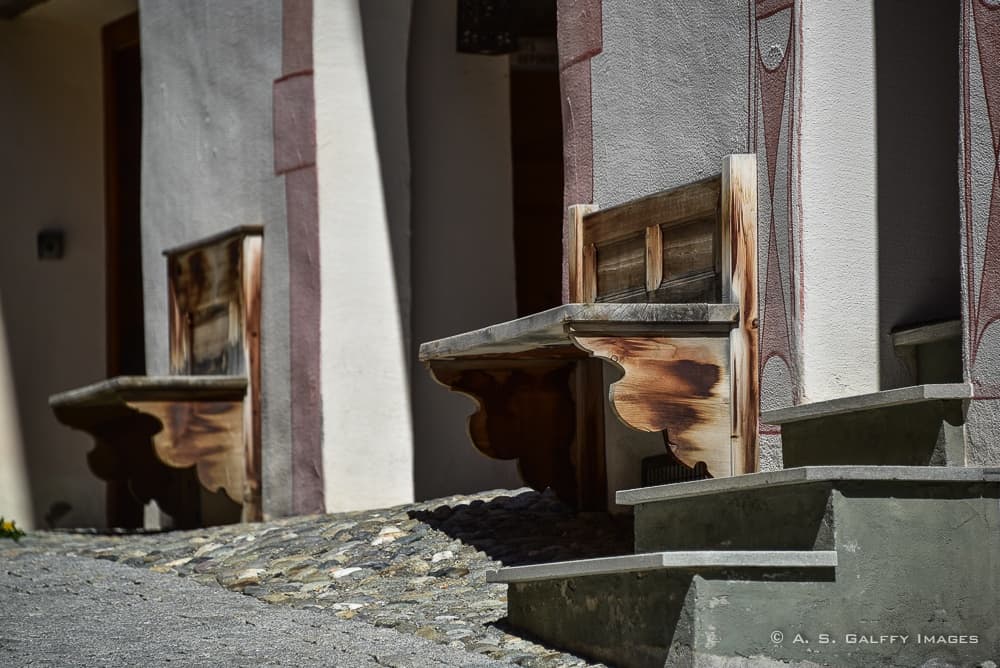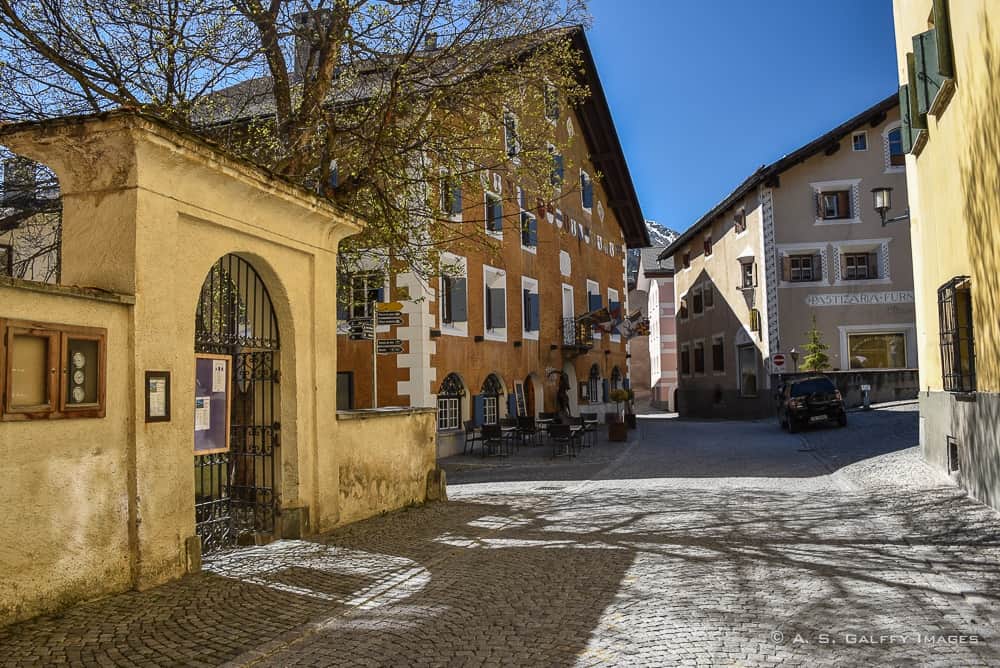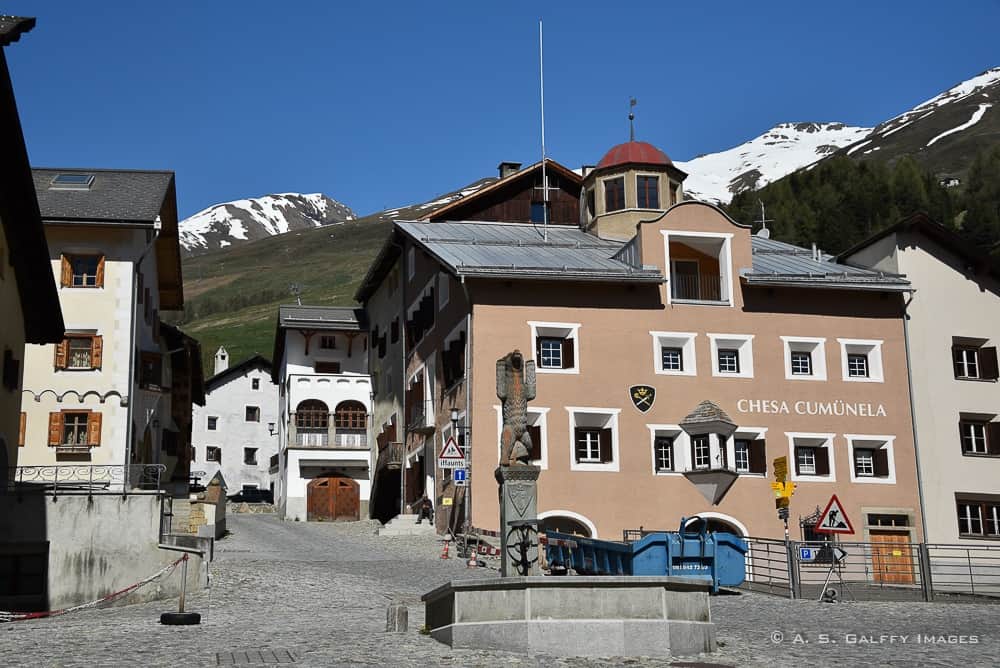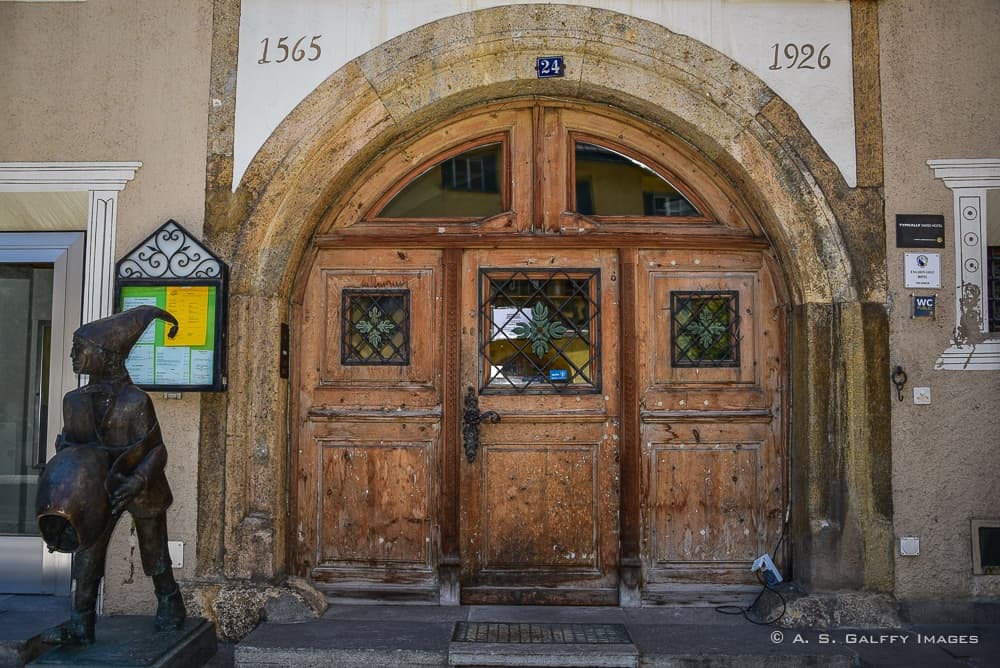 This region is a hiker's paradise, that's why we loved it so much. Everywhere you look there are splendid paths, snow capped mountains and green pastures where cows graze happily.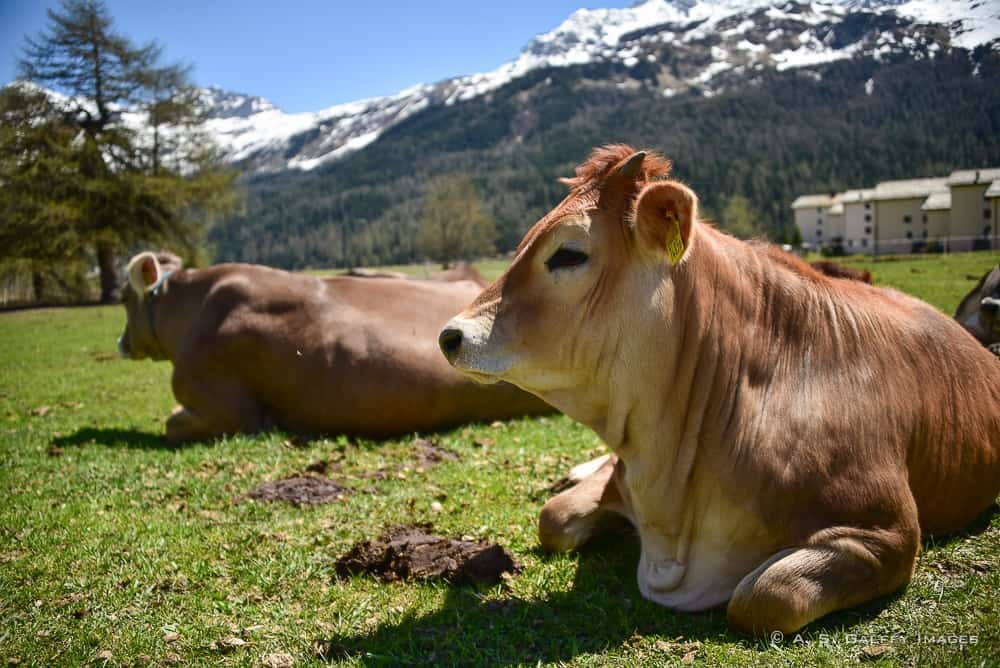 The villages have customs and traditions that have been practiced for centuries. One of these is Chalanda Marz (First of March), which I found very nice. On the first or March the boys in Engadin "ring out the winter' and announce the spring's arrival. They put on cattlemen's costumes with wide leather belts from which they suspend as many large cow bells as they can collect. Other boys, who represent the cows, put bells around their necks and follow the "cattlemen." The children go from house to house ringing their bells loud enough to make winter go away. Housewives give the boys fleshly baked cookies, candy or apples.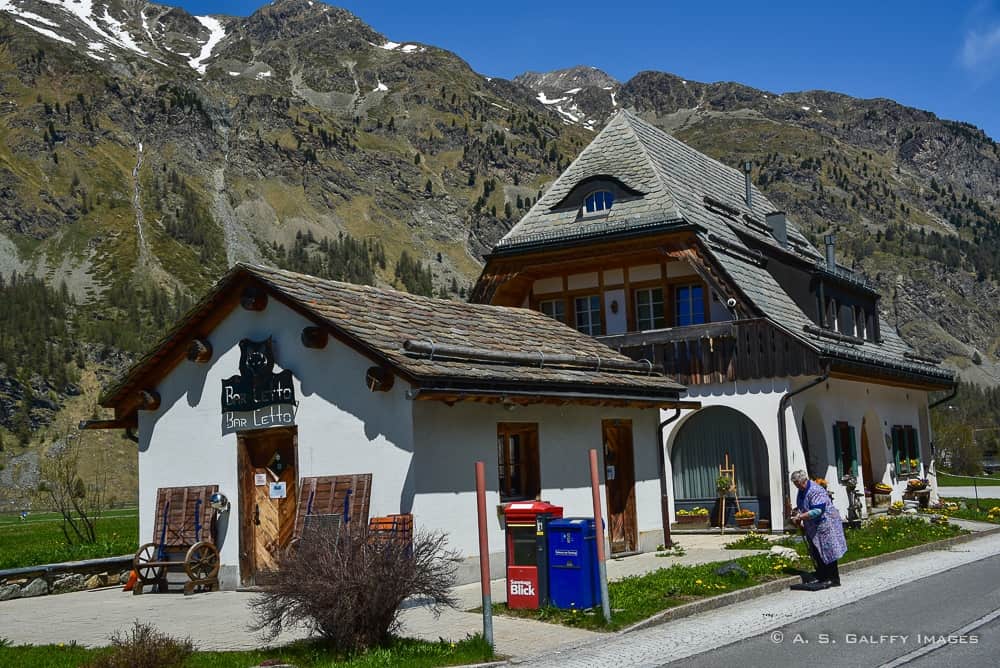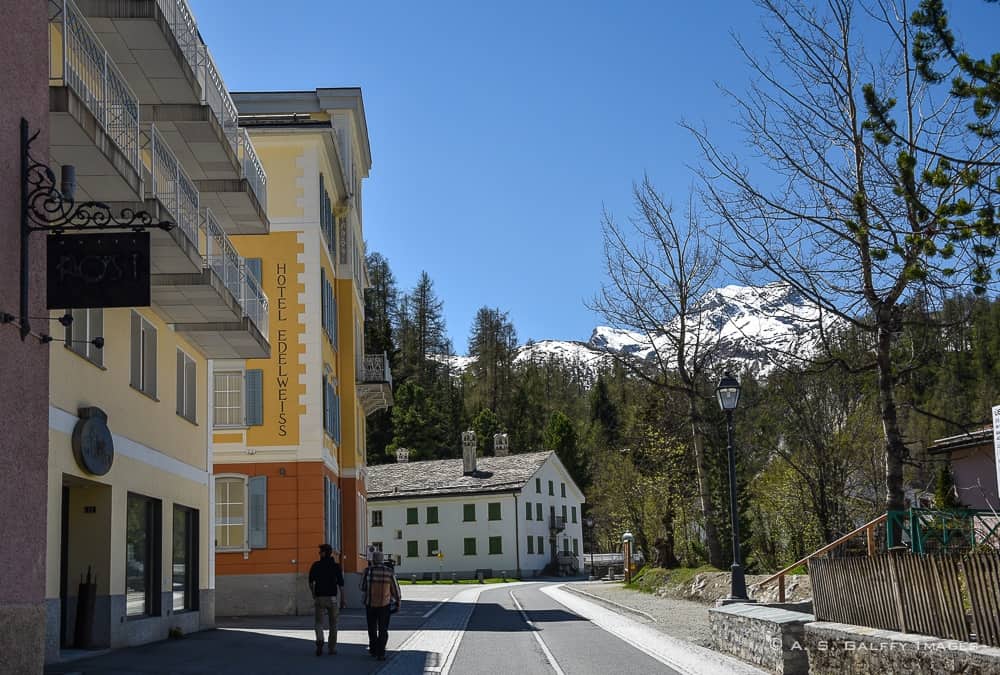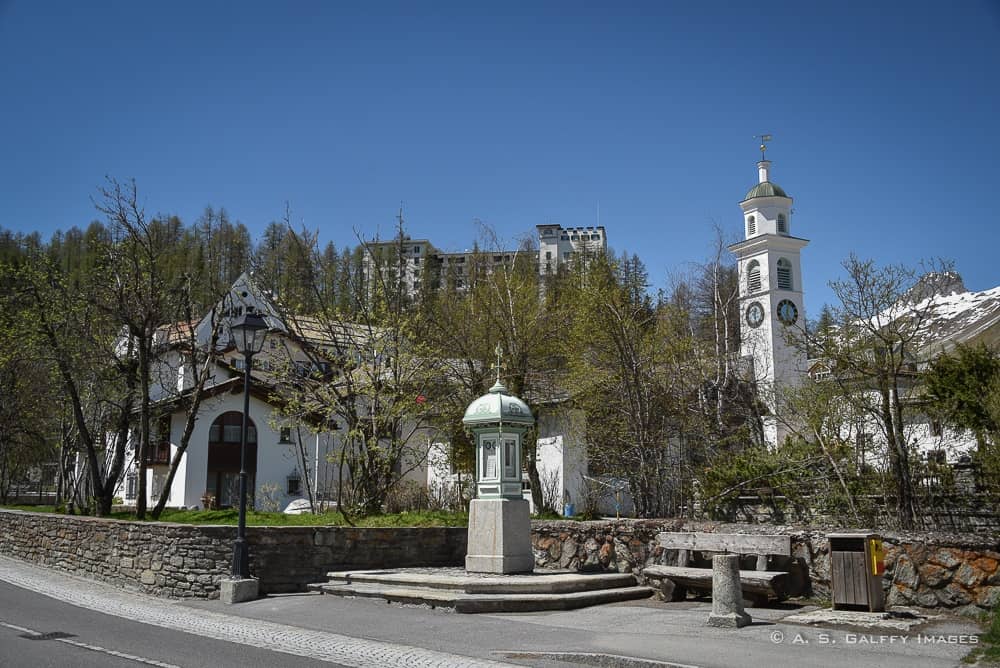 Engadin was the last stop of our Swiss train itinerary. From here we rented a car and crossed over to Italy. As we were leaving behind the spectacular backdrop of the mountains my heart was filled with regret. There was so much more to see in Switzerland …  I wish we could have stayed longer, but it was time to move on. So many stunning places to see in this world and so little time!