The Weekly Postcard: Balboa Island, Newport Beach, California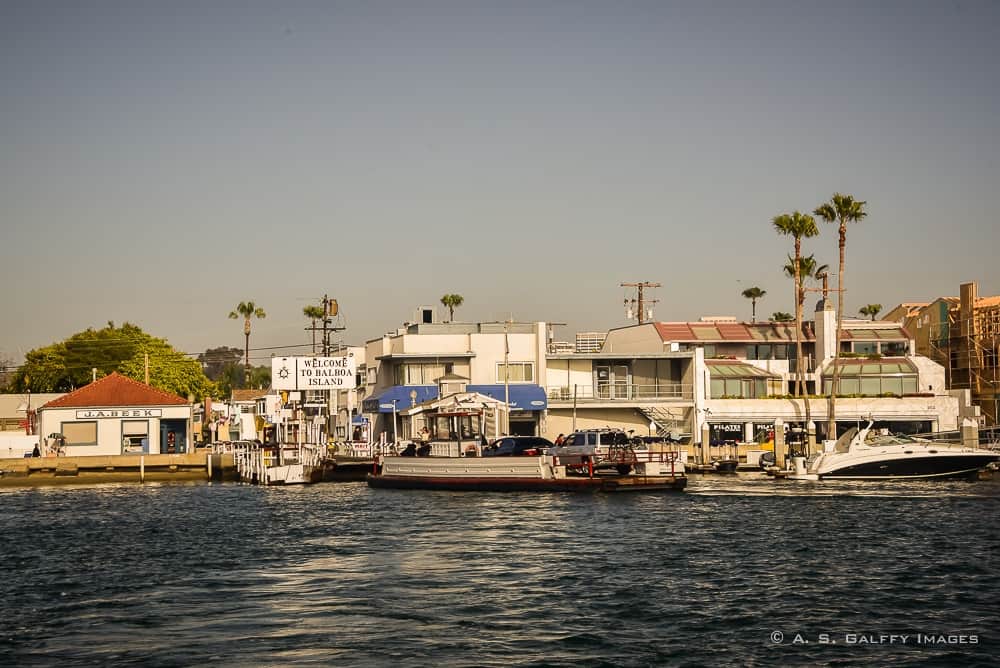 Balboa Island is a small artificial island in the middle of Newport Harbor, some 40 miles south of Hollywood. The island is connected to the mainland by a short two-lane bridge and a privately operated fleet of three ferryboats (Balboa Island Ferry) which provide access across the harbor to the Balboa Peninsula.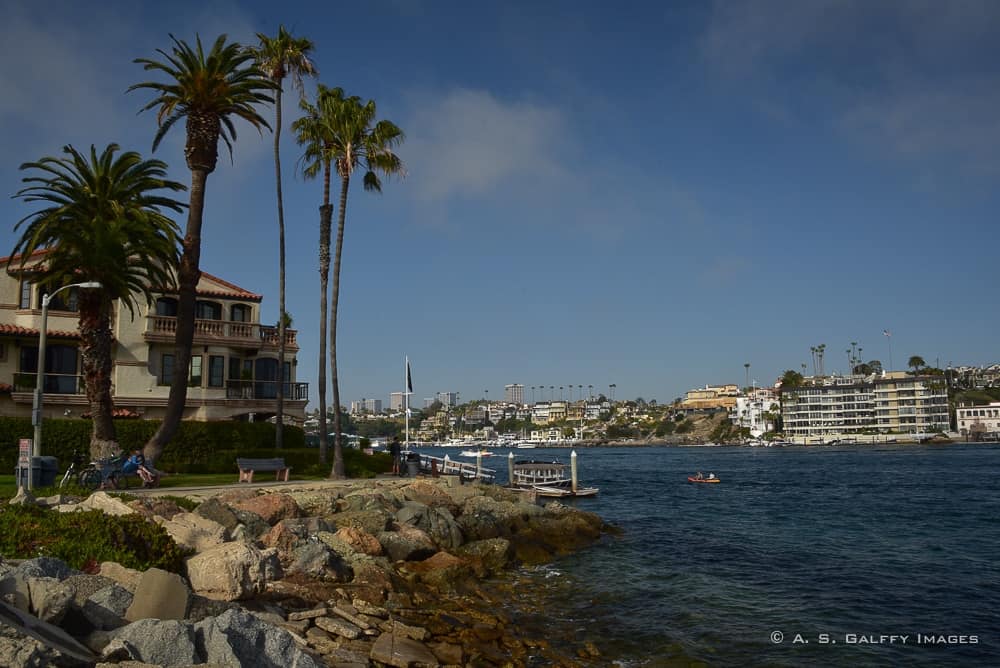 Spending a day on Balboa Island was one of my favorite things to do when we first moved to California. I always thought there is really no place like this relaxed and charming little island! Its lovely location in a sheltered bay along the coast of Orange County, the water canals surrounding it, the private docks harboring expensive yachts or just little motor boats, the chic little cottages lined up neatly along the shore, all these things made the island appear glamorous and exquisite.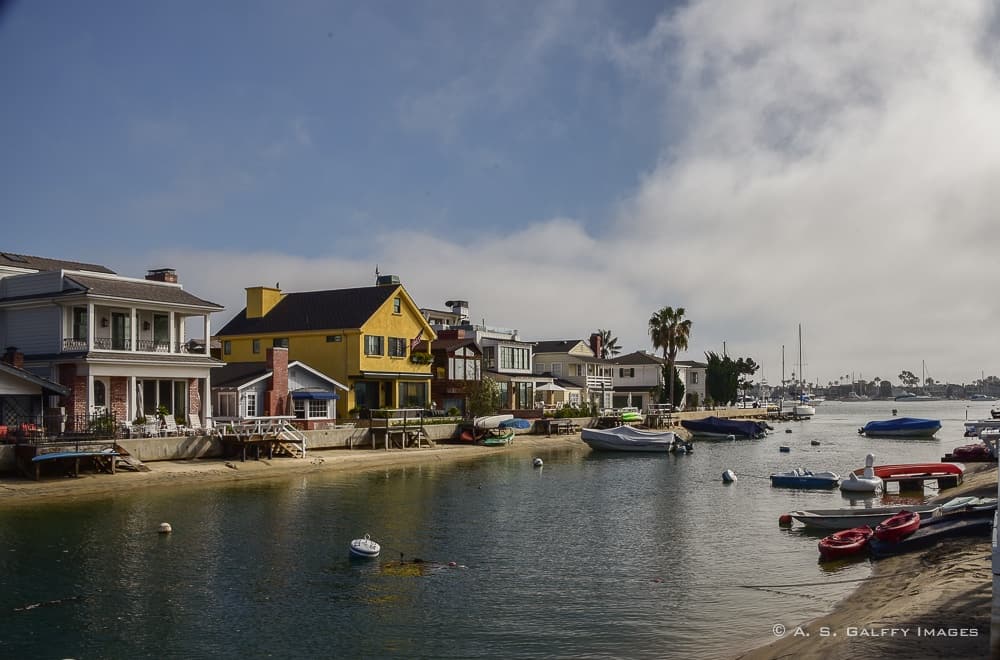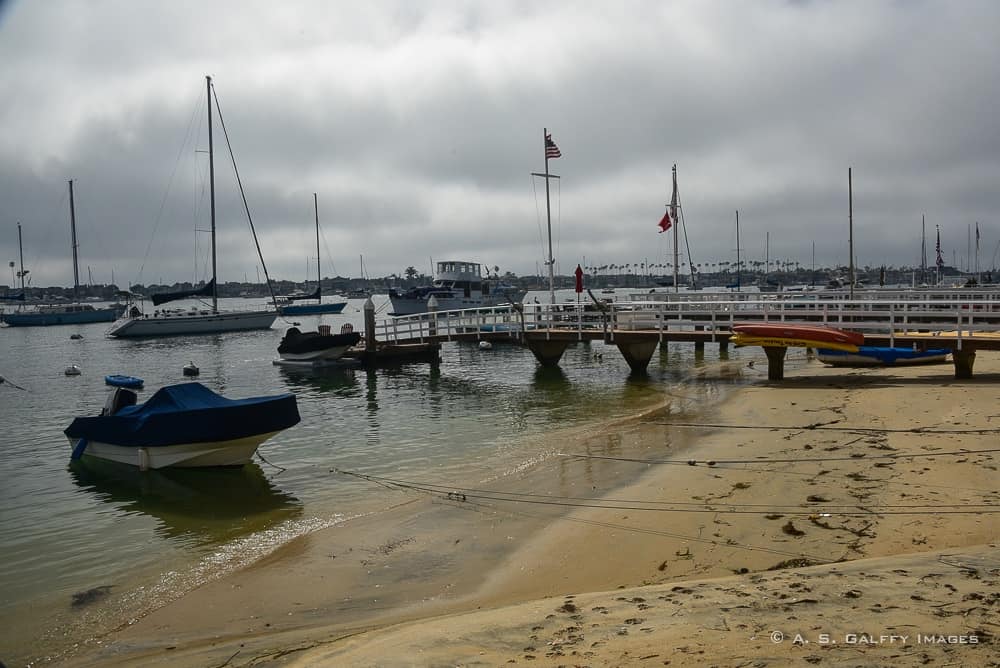 The way Balboa Island came to to be is pretty uninteresting. According to its history, back in 1899 the business magnate W.S. Collins purchased the land of what is now Balboa Island for development. At the time, Orange County was mostly orange groves, with no rails leading into the area, so Collins paid only $50,000 for this land. He dredged the harbor and created the man-made island. Within only 15 years, the area was connected to Los Angeles via the Pacific Electric Railroad, bringing up the value of the property on Balboa Island to $5,000,000. Not bad, huh?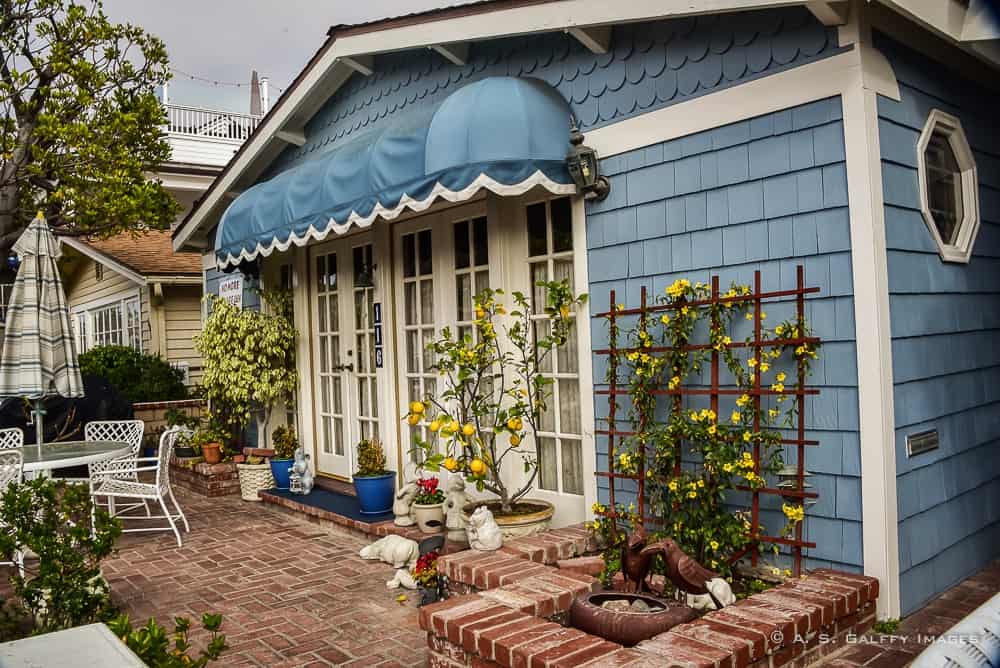 Last week we drove down to Orange County. Passing by the chic village boutiques and restaurants on the Main Street, saying 'hello' to the friendly locals relaxing on their porches, seeing kids scooter and young people jog on the boardwalk that wraps around the island, reminded me what makes this spot such a fun place to visit. Walking the entire island will amount to about 2.5 miles and it's a pleasant way to spend the day.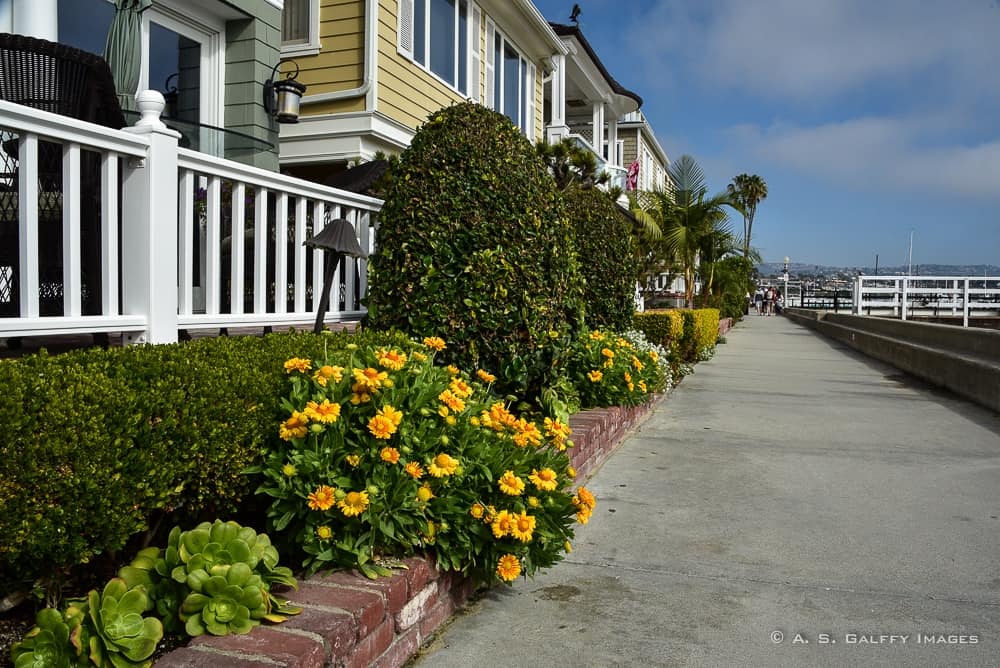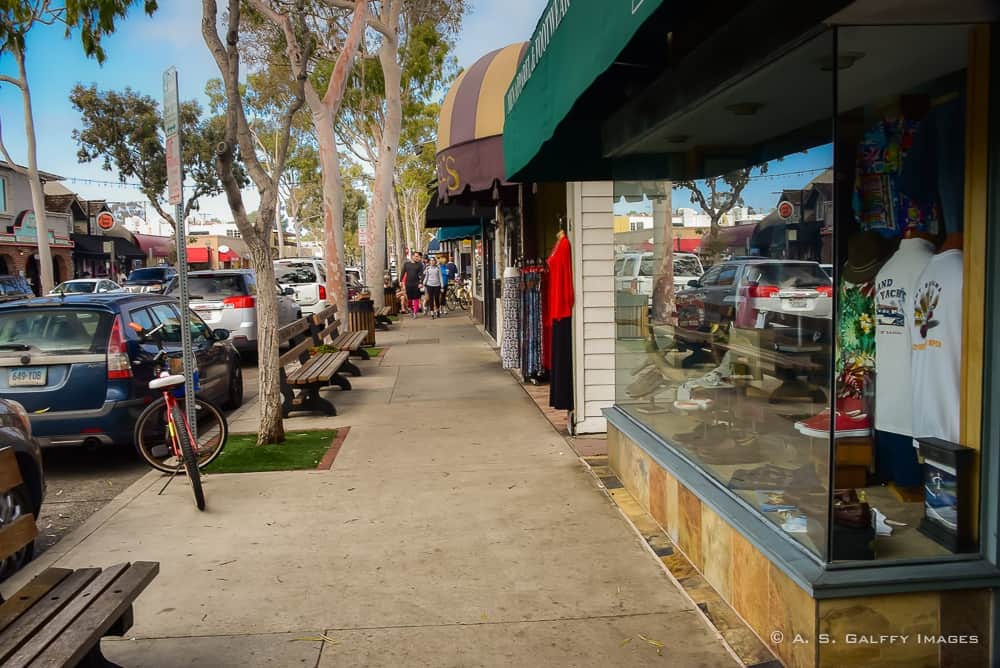 You can also catch a Ferry ($1.25/person and $2/vehicle) for the very short ride to the Balboa Peninsula for the Fun Zone, beach and more restaurants.