Whether you are going to Maui, Kauai, or any other Hawaiian island, packing for Hawaii shouldn't be as stressful as packing for Europe. And yet, if this is your first time on the Hawaiian islands, you probably wonder what to add to your packing list. Whether you chose Hawaii for a romantic getaway, a honeymoon, or for a vacation, you surely want to look your best and be ready for the fun.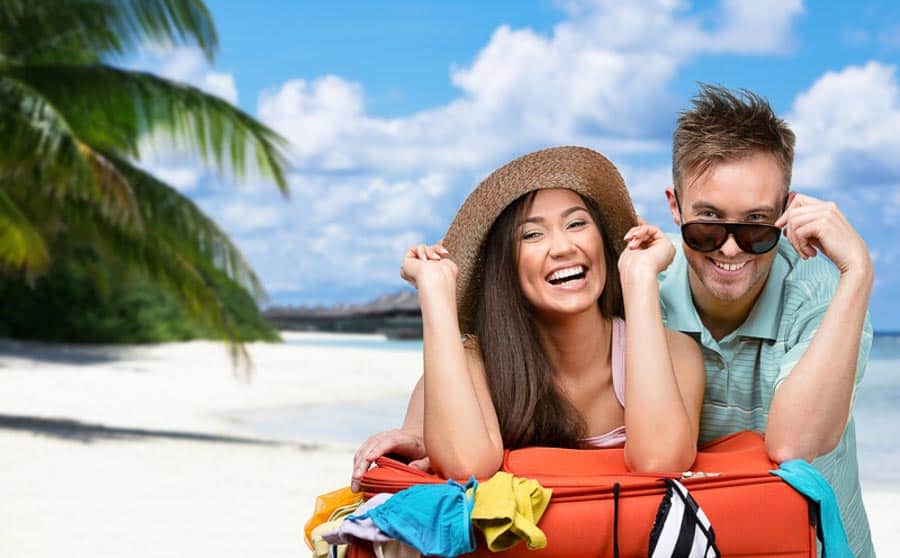 Hawaii is one of the most amazing destinations in the world! It offers challenging hikes, friendly beaches, first class restaurants and a wide variety of activities, like kayaking, horseback riding, or sailing. No matter which island you'll visit – whether it's Oahu, the Big Island, Kauai or Maui, what you wear in Hawaii won't change.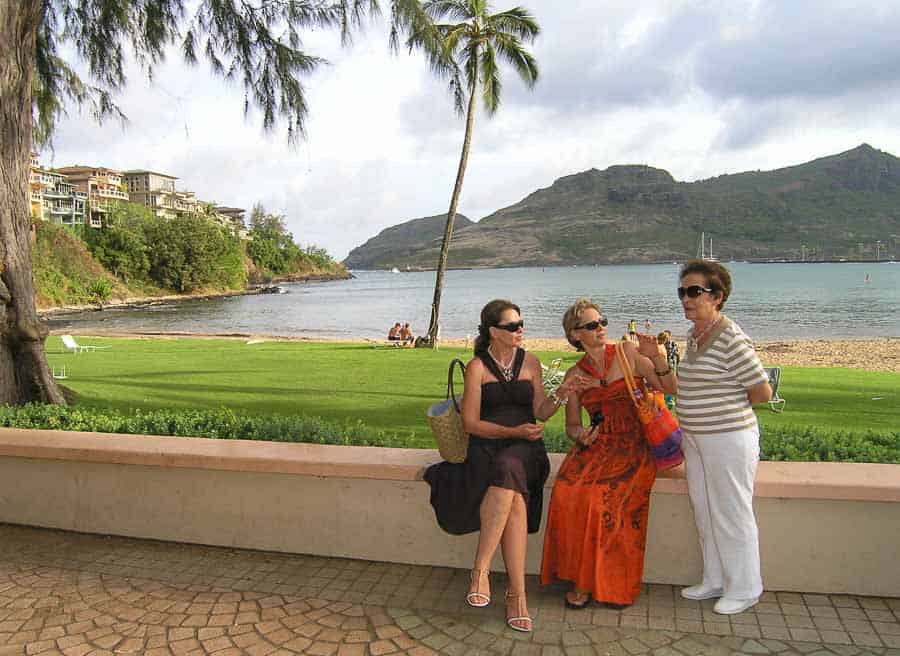 How Much Luggage to Pack for Hawaii
Hawaii is all about the beach, so you don't need to pack the entire closet for a Hawaiian vacation. This is the tropics, where less is more, where sandals take the place of high heel shoes, and strings of shells replace the diamonds.
When you pack for Hawaii, think light. Depending on the kind of activities you'll want to do on the islands, you may even get by with just a carry on. We usually check a bag because we do a lot of snorkeling and hiking. As such, we carry our snorkeling equipment, long fins, hiking boots and pools. But if it were just for our clothing, a single carry-on would be enough for the two of us.
The everyday wear in Hawaii are shorts and T-shirts, which people wear almost everywhere. Women wear tank tops and shorts, or light dresses.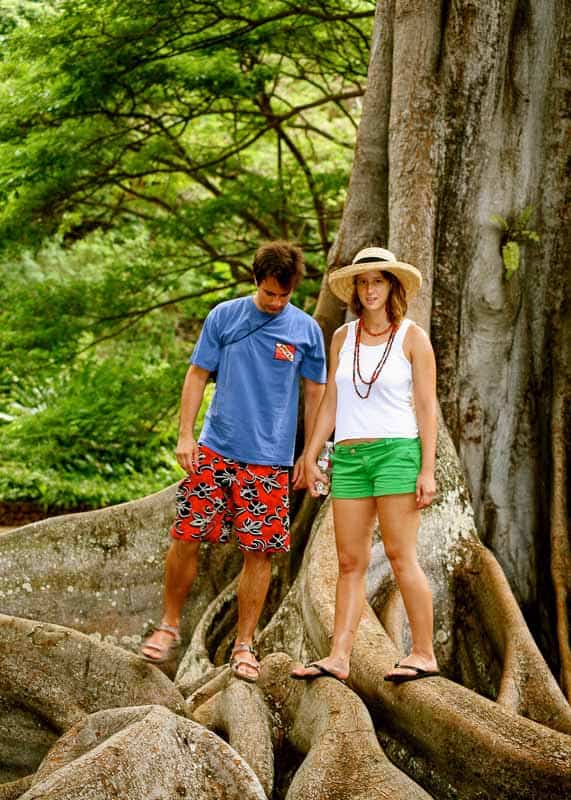 Hawaii weather is warm and humid, with temperatures between 70ºF to mid 80ºF and the pleasant trade winds. Even so, you'll need pack at least one pair of long pants and a light sweater.
We've been to the Islands many times before, but on our first visit we didn't know what to expect and carried way more stuff than we needed. So in this post I'll give you a list of essentials that you'll need to pack for your trip to Hawaii. I'll also tell you what we usually wear when we are in Hawaii, so that you'll always feel appropriately dressed.
What to Wear in Hawaii – Beach Essentials Packing List
Like I said before, Hawaii is all about the beach, so there are few things that are absolutely essential for your packing list. But in case you forget to take any of these with you, don't worry. You'll find a wide variety of stores on the Islands that specialize in beach apparel, so you can always buy any of these items in Hawaii as well.
Beach Sandals/Flip Flops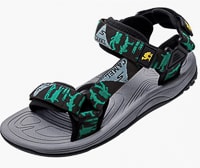 You could technically wear flip flops and beach sandals 24/7 in Hawaii. Even in bars and restaurants. I am not a big fan of flip flops, which is why I always bring a pair of more elegant sandals for the evening.
There is a wide variety of beach sandals to choose from at Amazon. I like Clarks because they have sleek look and are very comfortable. Ideally, you should buy some sturdy, waterproof ones, since you'll be wearing them in sand, mud and over lava rocks all day long.

Beach Slip On Water Shoes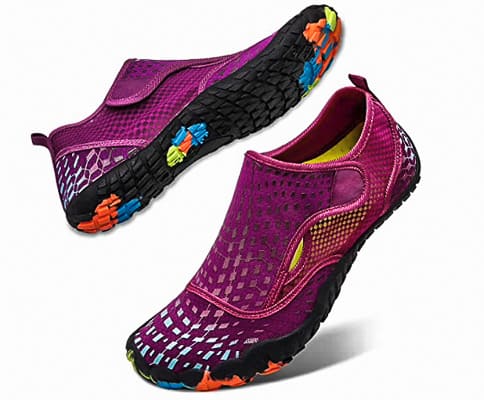 These shoes are great for water and boat activities and even for some easy hikes. You are going to wear these shoes a lot in Hawaii! They are quick-drying and lightweight and they will protect your foot from scratches. I take them both in the water and on trails. They are unisex and come in many colors.
View on Amazon.com


Long-sleeve Rash Guard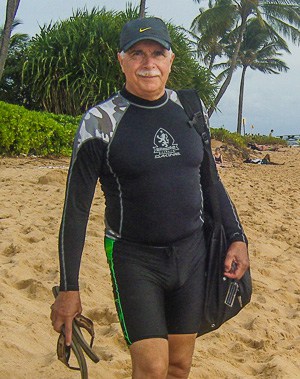 Rash guards are a must on your packing list for Hawaii. They are very popular both among locals and tourists, and for a good reason. They protect you not only from the UV exposure, but also from contact with coral, or surfboards and also keep you warm in the water.
If you like to do a lot of snorkeling, like my husband does, you won't get cold after a while. His favorite brand is AXESEA Rash Guard UPF 50. Rash guards are very comfortable to wear, but they have to be very tight on you in order to keep you warm.
View on Amazon.com

Beach Bag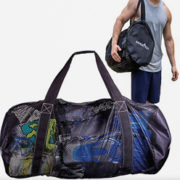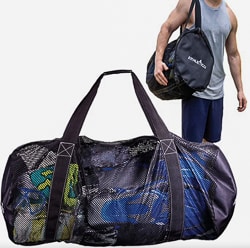 When it comes to beach bags, women and man have very different tastes and purposes. I want to carry my belongings in a stylish assorted bag, that is also easy to carry and comfortable. My husband on the other hand, prefers a sturdy, big mesh duffle bag in which he can carry all his snorkeling equipment, his fins, and his underwater camera.
View on Amazon.com



Waterproof Phone Case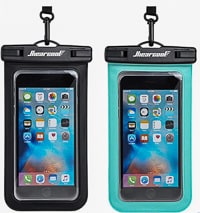 This beach accessory probably should be at the top of your packing list for Hawaii. Cell phones accompany us everywhere and should definitely not be left unattended on the beach while we are in the water. This is a big size waterproof phone holder that can fit up to 7 inches phones, compatible for iPhone 12 Pro Samsung and others. We tried these ourselves and they really work!
View on Amazon.com

Reef-friendly Sunscreen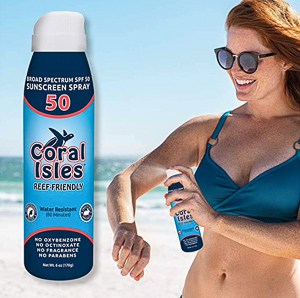 A big concern among ocean scientists and beachgoers is the impact that chemical sunscreens are having on the marine environment. Which is why, packing a reef-friendly sunscreen when you come to Hawaii is always recommended. This is free of PABA, durable and water resistant for 80 minutes. And when using it, the water around you is not going to be murky.
Buy it on Amazon.com


Swimsuits
Without a doubt, the item that you'll be wearing the most in Hawaii is a swimsuit. We usually bring around 3-4 for each one of us, as we like to change into dry swimsuits after we get in the water.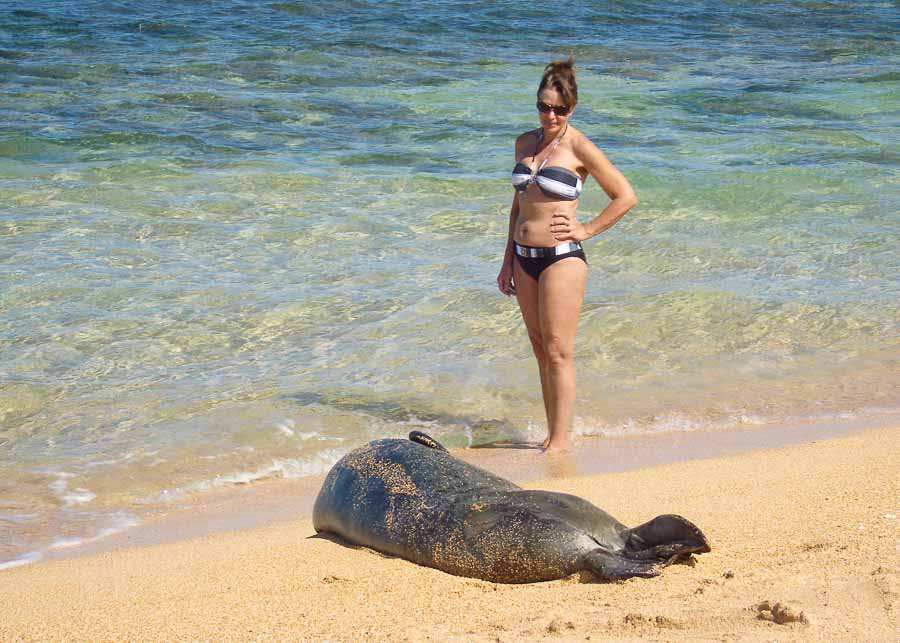 One thing I am concerned with in my swimwear is the quality of the fabric. I am always looking for swimsuits that dry fast, since there are times when I can't always change.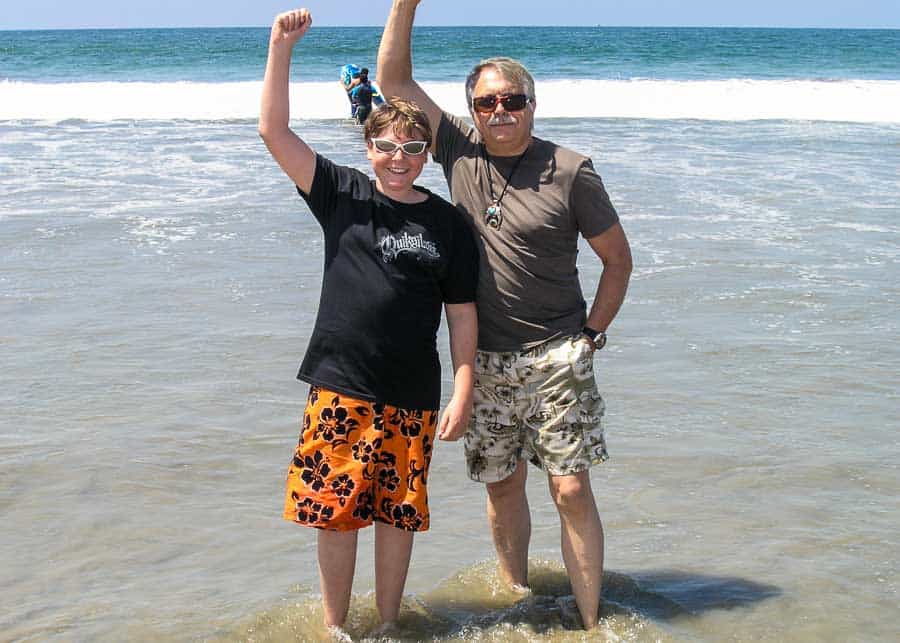 I usually order mine at Lascana, but I have also heard positive things about Cupshe swimwear, on Amazon. As for my husband, he loves Tommy Bahama and Speedo, which you can also buy at Amazon.

Swimsuit Cover-up
As a woman, I find a swimsuit cover-up very convenient for the beach. You'll want something stylish to throw on over your swimsuit so that you don't have to change before going to a local eatery or store. I also wear it to protect my skin from the strong sun. Or if I want to walk around the pool, or go back to my room. Or if I am on a boat.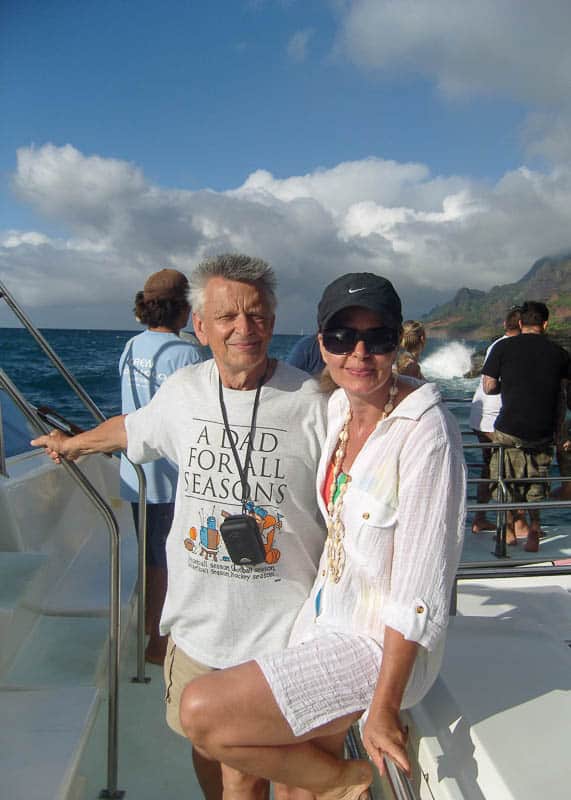 Floating Waterproof Dry-bag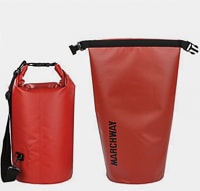 If you are into water sports, this item is a must for your trip to Hawaii. It is light, easy to carry, durable and compact. Perfect for almost any adventure you can imagine. It will keep your valuables dry whether it rains, or you go swimming, or kayaking. The bags come in multiple sizes and can float on water after being rolled and buckled, so you can track your gear easily.
Buy it on Amazon.com

Sunglasses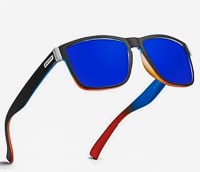 You'll be wearing sunglasses all day, every day so bring at lease pair or two that are comfortable and offer UV protection. My favorite sunglass brand is Tom Ford, while my husband prefers the classic Oakley. However, you don't need to buy expensive brands for your trip to Hawaii, just make sure they have UV protection and are comfortable. Amazon has a few good options.

Hats
A hat is a lifesaver in Hawaii! Not only it protects your face from the sun, but it also does a really good job in covering up your crazy looking hair when you just don't feel like doing it. And after all, who doesn't look good in a hat?!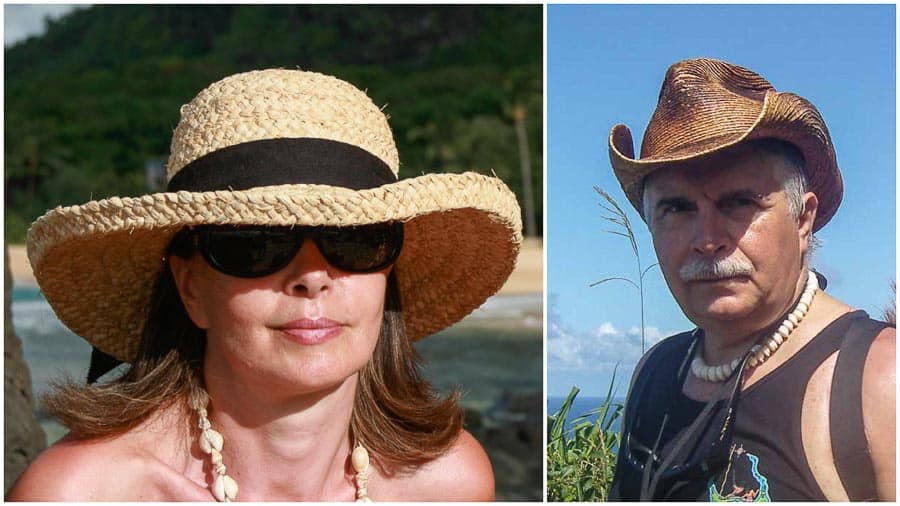 Waterproof Digital Camera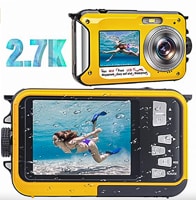 You can take tons of magnificent pictures in Hawaii. So a waterproof camera will allow you to take pictures in and out of water, and can even capture underwater video with sound! This camera has an advanced video capability of 2.7K resolution and features 48.0 Megapixel image resolution.
View at Amazon.com


What to Wear in Hawaii in the Evening
Most people change into dressy casual attire in the evening, which is slightly dressier than their daytime attire.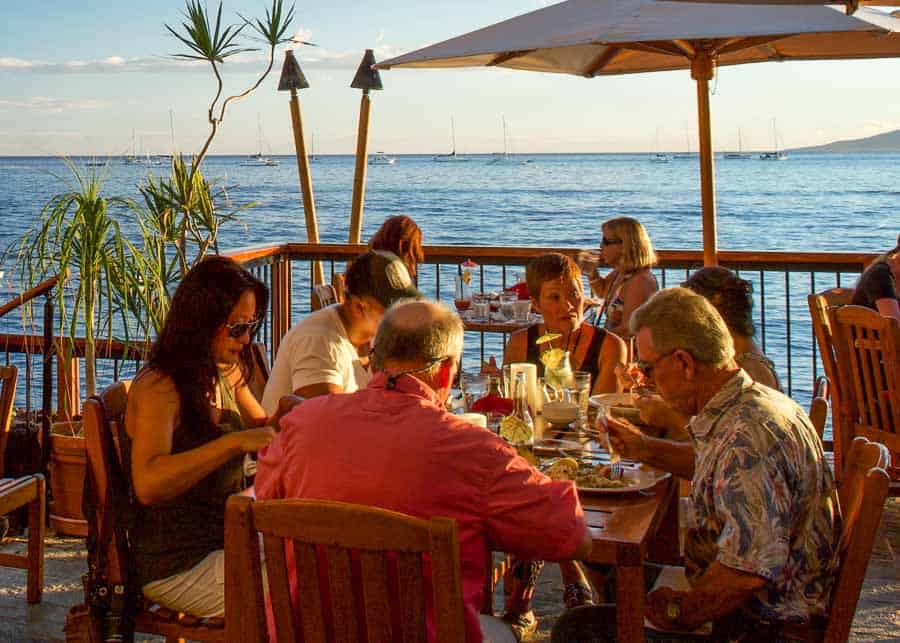 You'll find a wide array of fancy resorts and many famous restaurants in Hawaii. Therefore, if you want to spend a beautiful night out, you'll have plenty of venues where you can dress up. When I say dress-up, I don't mean high-heels and cocktail dresses. I just mean khaki shorts or trousers, polo shirts, aloha shirts, skirts, sundresses, and so on.
For Ladies
Sundresses
My favorite apparel for the tropics are sundresses. Not only are they comfortable to wear in the humid, hot weather of Hawaii, but they are also easy to pack and appropriate for any occasion. You can wear them during the day time at the beach, when you visit a coffee farm, in the afternoon when I go shopping, or in the evening when you go out for dinner.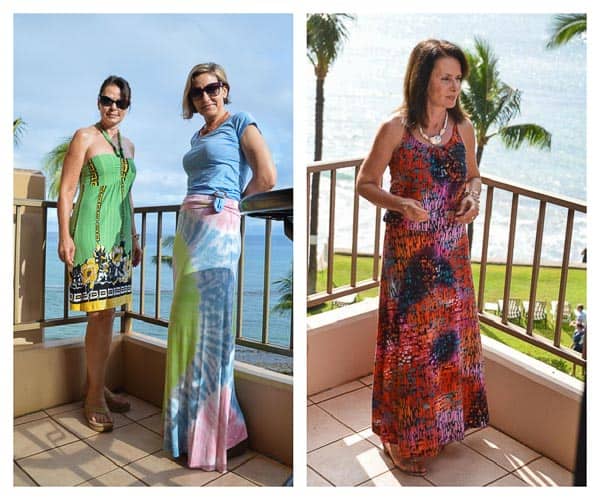 I tend to bring a sundress for each day that I am in Hawaii, but I would recommend a minimum of 4-5 at least. They don't take much space in the luggage. Besides, as a woman I'm sure you'll love to change outfits often.
If you are looking for affordable sundresses, Zesica Fashion has a good collection, but you can also check Zappos.com or your local T.J. Max or Marshall stores.
Dressy Sandals
For the evening, I recommend a pair of dressy sandals. I wear a pair of Athlefit thong T-strap sandals that have an excellent arch support. They are very comfortable and sleek and go with just about any dress I have. But there are other brands out there that you can choose from.
For Gentlemen
Hawaiian Shirts or Short-Sleeve Button Down Shirts
Since you'd probably wear Aloha shirts only in Hawaii, I assume you don't have many of them, so any short-sleeve button down shirt would do in Hawaii. I would recommend cotton or linen shirts, that are breathable and absorb the sweat.
Khaki Shorts
Some men just like their shorts. If that's you, rest assured that in Hawaii you'll be welcome in any high end restaurant in khaki shorts and a Hawaiian shirt. I like the khakis because they are made of cotton, so you don't sweat in them.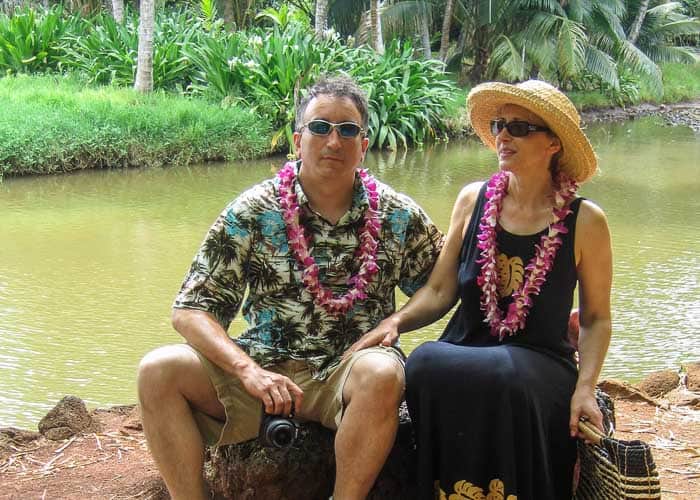 Slaks
It's tempting to leave your pants at home, but nice pair of simple, loose-fitting linen pants or travel chinos are a great way to add a little sophistication to your evening look. Buy on Amazon.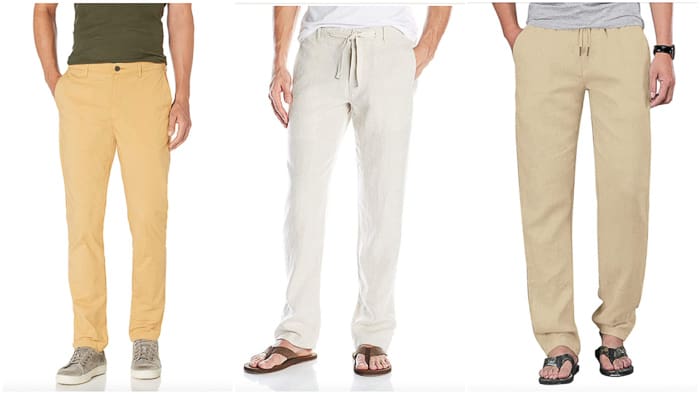 What to Wear in Hawaii – Active Wear Packing List
Whether you'll be hiking in Kauai, visit waterfalls on the Big Island, or watch the sunset atop the Haleakala volcano in Maui, you'll need activewear. What to wear depends on what kind of trail you'll be tackling in Hawaii.
Hiking Boots
If you plan on immersing yourself in the great outdoors of Hawaii, I strongly recommend a pair of hiking shoes with good tracking soles that will keep you from slipping when you're hiking up and down trails. There is a lot of mud in Hawaii, especially after a rain, and many trails can be rocky and slippery.
Some brands that I like for hiking shoes are Merrell, La Sportiva, Salomon, and Asics. And since they are pretty bulky to pack, you can wear them on the plane.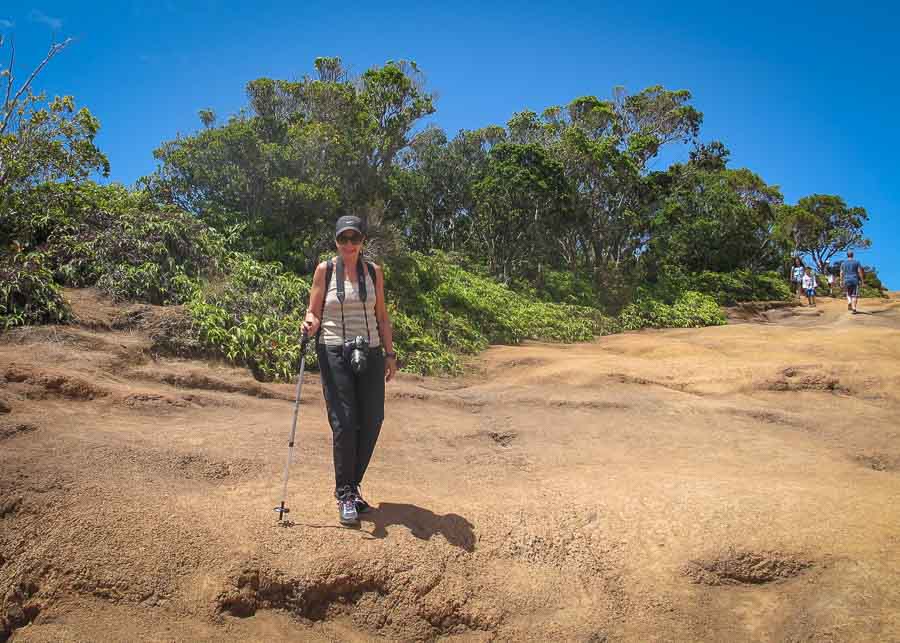 Shorts & Tee Shirts
If you are planning to do some easy coastal hikes, then a pair of comfy shorts and some tee shirts will be OK. Shorts and tee shirts are also a good attire for walking around the islands, when you go shopping, visit botanical gardens, coffee plantations, go out for lunch, or at the beach.
Leggings
A pair or two of leggings are ideal for longer hikes, as many trails are along the slopes or in the forest where you'll find lots of vegetation and thus mosquitoes. If you're packing light, you can also wear these on the plane and layer them up for visiting the summit of Haleakala.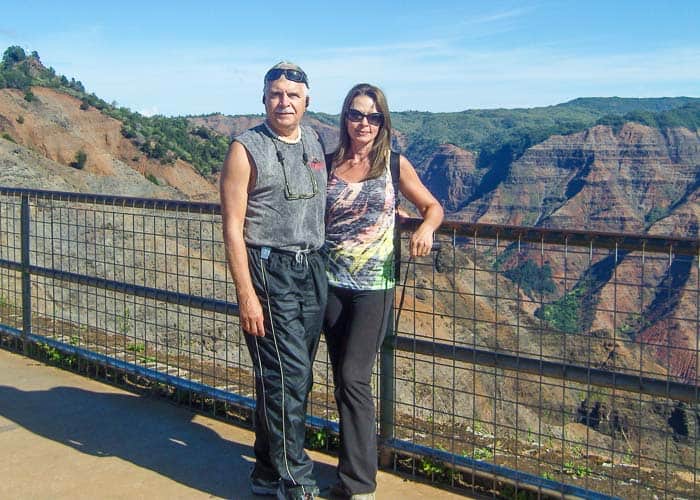 Track Jacket
The weather is consistently warm in Hawaii and rain is always possible, especially on the northeastern part of any of Hawaii's islands. Therefore, it's a mistake to pack nothing but shorts and T-shirts for a trip to Hawaii.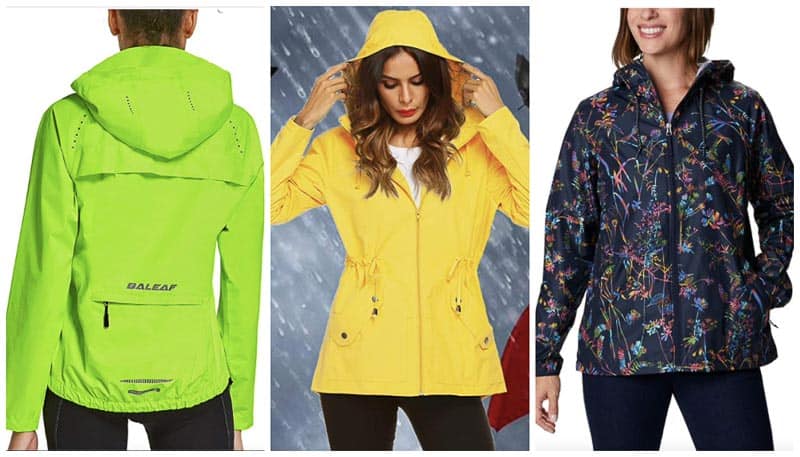 A track jacket, windbreaker or long sleeve athletic top will keep you warm in the on some hikes and it comes in very handy if you plan to go atop the Mauna Kea and Haleakala volcanoes. View them at Amazon.com
What Not to Pack for Hawaii
High Heel Shoes
Hawaii is a very casual place where females don't wear high heels. In fact, rarely see women wearing any kind of elegant shoes at all, even for weddings. A nice pair of flats or sandals will be sufficient.
Elegant Evening Attire
Unless you are in Hawaii for a very forma event, or indoor wedding, you most likely won't be needing any ballroom dresses and tuxedos. Hawaiian Islands are hot and humid, so plan on bringing thin, breathable cloths.
Beach Towels
While you'll obviously need towels for the beach and pool in Hawaii, your hotel or rental property will almost certainly provide them. There is no need to overload your luggage with them.
Expensive Jewelry
While crime is not particularly high in Hawaii, there is always a chance for your expensive jewelry to get lost or stolen. Besides, when you spend so much time outside, you probably won't need gold and diamonds.
Mosquito/Insect Repellent
It may seem counterintuitive not to bring mosquito repellant in Hawaii. After all, the tropical forest is where you'll need it most. The problem is that insect repellents are designed to be sprayed and aerosol release devices are not allowed in either carry on or in the checked baggage. But you can always buy them very cheap at any local store in Hawaii.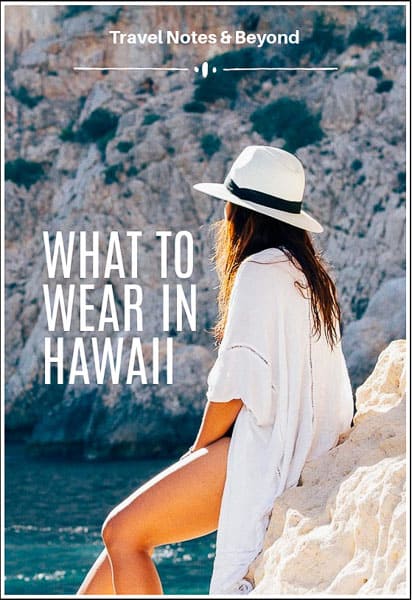 RELATED POSTS: